Belotero Balance®
Dr. Cook and our entire team are well-known for their artistic and natural approach to facial fillers.
Why Choose The Whole Beauty® Institute For All Your Non-Surgical & Medical Aesthetic Needs.
Dr. Cook has a deep knowledge of facial volume restoration. He as worked with facial fat transfer for over 20 years and he and the team apply this knowledge to filler technique.
We offer extensive experience. Including a nurse who was selected by a major filler company to train doctors, mid-level clinicians, and other nurses about proper filler technique.
What sets us apart is our naturalistic technique. We provide each patient with an individualized analysis that builds upon your natural facial structure.
We offer a full spectrum of aesthetic solutions that complement our treatments with fillers.
Education and Credentials

REAL PATIENT RESULTS
See the difference experience makes. Scroll through before and afters in the photo carousel of facial filler patients treated by Dr. Cook and his team.
Belotero Balance®
Fine Tune Surface Lines in Chicago and Winnetka at Whole Beauty® Institute
Some people want to correct dramatic changes to their face caused by aging, while others want to smooth out etched-in lines for a subtly rejuvenated look. For women and men seeking to "fine tune" their appearance by addressing vertical lip lines and similar wrinkles, Whole Beauty® Institute offers Belotero Balance® at our Chicago and Winnetka clinics.
Belotero Balance® can play a valuable role in a comprehensive facial filler strategy. Other fillers can be used to restore deeper volume and reduce deep expression lines, while Belotero Balance® is particularly well-suited to more superficial lines, especially those in the lips and forehead. As its name implies, Belotero Balance® is designed to restore harmony to your appearance, reducing lines in an aging face so that it appears more youthful—and perhaps better reflects your young-at-heart image. This philosophy works well for Dr. John Q. Cook and the Whole Beauty® Institute team, who base every nonsurgical treatment on a global facial rejuvenation strategy that avoids focusing on one area to the exclusion of others. Treating only one specific aspect of facial appearance can result in drawing more attention to the treated feature as opposed to creating a naturalistic look.
What Is Belotero Balance®?
Belotero Balance® is a dermal filler formulated in a way that allows for injection beneath very fine lines of the face. Other thicker fillers often become noticeable when placed near the surface of the skin, but this is less of a problem with Belotero Balance®. At Whole Beauty® Institute, we have had better luck with Belotero Balance® than with thicker fillers when we treat fine lines of the lip, forehead creases, and "crow's feet" lines next to the eyes. We often combine the filler with relaxants such as BOTOX® and Dysport® to soften the activity that causes the lines and to partially fill in the lines.
What Happens During a Belotero Balance® Injection Session?
Our team bases every injectable filler session on principles that have evolved from Dr. Cook's extensive work with facial fat transfer. Since a patient's own fat is an ideal material for use in contouring, building filler treatments on the foundation of that knowledge allows our injectors to consider long-term results in three dimensions and to introduce the filler accordingly. Each Belotero Balance® injection is administered by Dr. Cook, our certified nurse aesthetic specialist, or our physician assistant—all skilled in advanced injection methods, as well as specific techniques designed to minimize discomfort.
It is not uncommon for patients to describe the feeling of a Belotero Balance® injection as reminiscent of a slight pinch on the skin. The number of injections necessary and how long the session will take depends on which area or areas are being treated.
What Happens After a Belotero Balance® Injection Session?
The volume added by a filler is visible right away, but the results may appear more dramatic than desired at first because of post-injection swelling common to this sort of treatment. This will resolve on its own. There is also a possibility of some bruising, so we advise our patients to schedule their filler appointments on a day when there is not an important social or other event shortly after.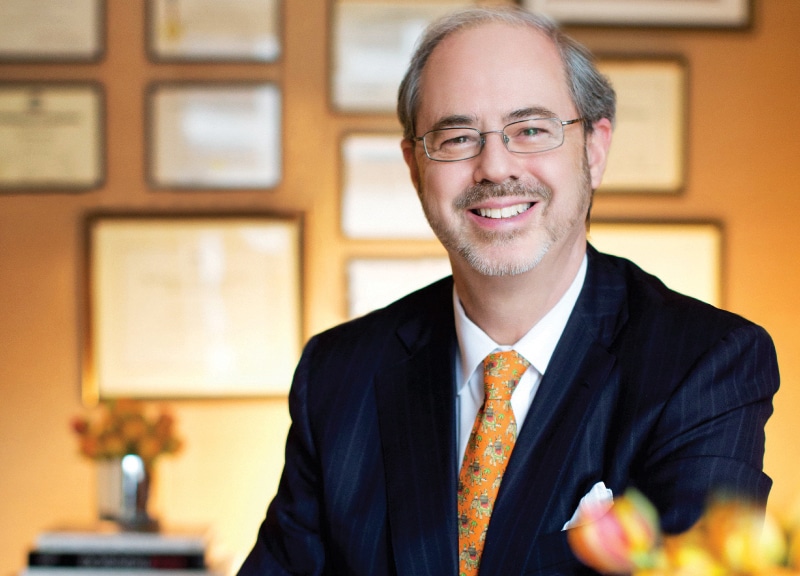 Learn more about Dr. John Q. Cook and the non-surgical treatments and plastic surgery procedures available at The Whole Beauty® Institute. Get tips and advice, discover new ways to improve your health and beauty, and more.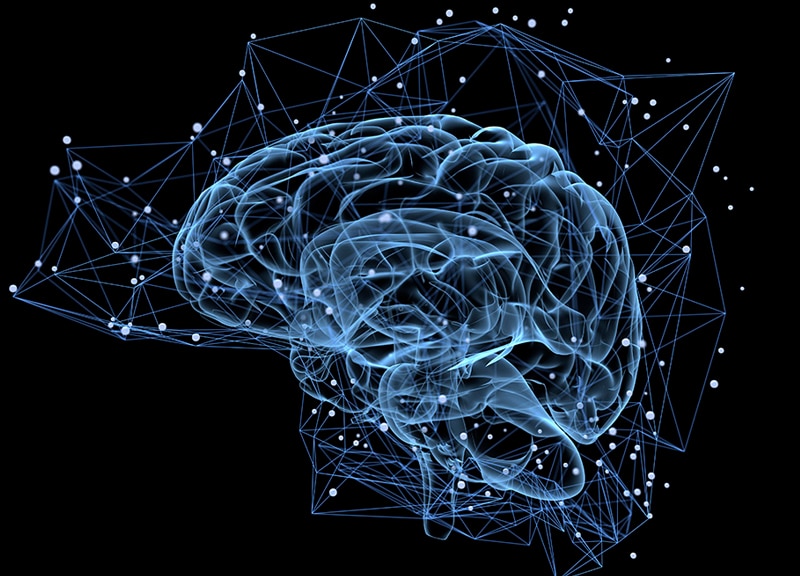 Dr. John Q. Cook shares his personal thoughts on well-being, quality of life, and more—all drawn from his decades of experience in the industry, studying and working with advanced technology and techniques.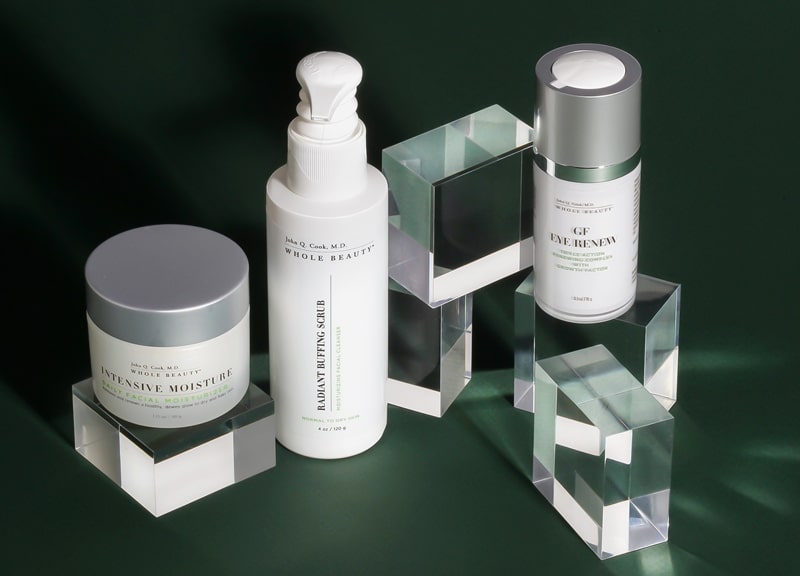 SkinShopMD was created by Chicago Plastic Surgeon Dr. John Q. Cook as a trusted source for skin health products and information. From his years of experience, he developed a portfolio of high-quality medical grade products to protect and rejuvenate your skin.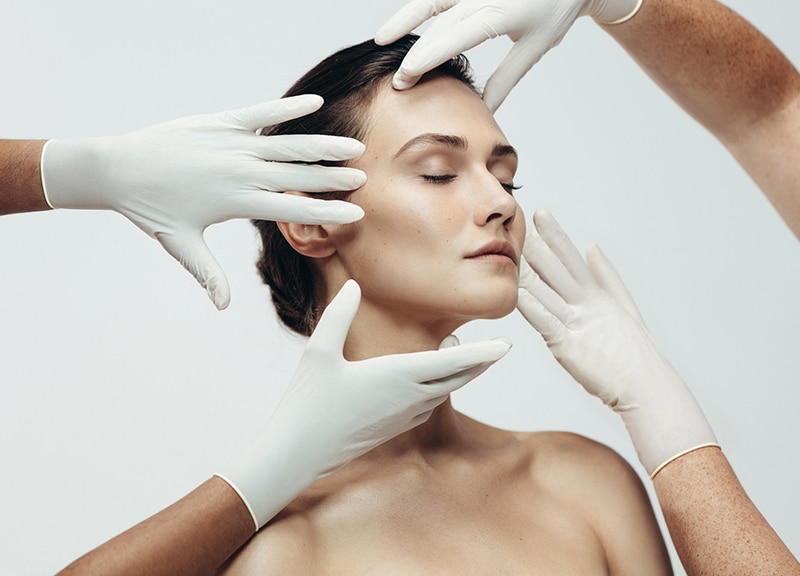 Education
Learn important information about surgical and non-surgical procedures to help you make informed decisions about your desired treatment based on your goals. Topics cover facial surgery, injectables, lasers, breast surgery, body contouring, and other treatments.
Testimonial and Practice Videos
Visit our Video Gallery to View More
Schedule a Consultation
Schedule a consultation with board-certified plastic surgeon, John Q. Cook, M.D., to learn more about plastic surgery solutions that may be right for you based on your aesthetic goals.
"*" indicates required fields
Our Office Locations
Our locations in the Gold Coast of Chicago and Winnetka in the North Shore reflect our commitment to convenient and discrete concierge-level service.
737 North Michigan Ave., Suite 760 Chicago IL 60611 (312) 751-2112 Entrance at 151 E. Chicago Avenue
118 Green Bay Road Winnetka IL 60093  (847) 446-7562
Located directly across from Indian Hill Metra Station