Sculptra®
Dr. Cook and our entire team are well-known for their artistic and natural approach to facial fillers.
Why Choose The Whole Beauty® Institute For All Your Non-Surgical & Medical Aesthetic Needs.
Dr. Cook has a deep knowledge of facial volume restoration. He as worked with facial fat transfer for over 20 years and he and the team apply this knowledge to filler technique.
We offer extensive experience. Including a nurse who was selected by a major filler company to train doctors, mid-level clinicians, and other nurses about proper filler technique.
What sets us apart is our naturalistic technique. We provide each patient with an individualized analysis that builds upon your natural facial structure.
We offer a full spectrum of aesthetic solutions that complement our treatments with fillers.
Education and Credentials

REAL PATIENT RESULTS
See the difference experience makes. View the before and after photo of a facial filler patient treated by Dr. Cook and his team.
Sculptra®
Restore Fullness to Hollow Zones in the Face in Chicago and Winnetka at Whole Beauty® Institute
A youthful-looking face owes its smooth skin, gentle contours, and pleasing fullness to ample collagen. A building block for healthy skin, collagen is a protein made by specialized cells to provide structure and support throughout the body, with production constantly underway because collagen molecules break down due to time and other factors. Collagen production slows as we age, so the routine breakdown gradually leads to changes in facial contours, including the development of hollows. Sculptra
®
at Chicago and Winnetka's Whole Beauty
®
Institute is designed to address this specific problem of aging. By stimulating renewed collagen production, the
dermal filler
tips the balance back in the favor of youthful volume. Many
non-surgical treatments
designed to correct age-related volume loss serve to physically replace the missing volume themselves. Injectable gels serve to take the place of dwindling collagen and facial fat, sometimes lasting for months or even years before being metabolized and revealing the aged contours once again. Collagen stimulation, as with Sculptra
®
, takes a different approach by encouraging the body to make more of its own, natural collagen.

What Is Sculptra®?
Sculptra
®
is a suspension of poly-L-lactic acid, a material that has been used in medical applications for decades. When injected just under the skin or in even deeper layers, it stimulates the body's natural repair mechanism responsible for forming collagen molecules. The influx of collagen can soften creases and fill in hollow areas. Areas where we have found Sculptra
®
helpful include the cheeks, the chin, the temples, and the hollow area that may develop in front of the ear. Sculptra
®
is best suited for patients who appreciate subtle, naturalistic effects. Unlike other fillers, it will not provide correction that is visible right away, since the fluid in which it is suspended is quickly absorbed. Instead, Sculptra
®
provides a progressive and gradual rejuvenating effect. This can be an advantage for a patient who desires a very discreet rejuvenation.
What Happens During a Sculptra® Injection Session?
Injecting Sculptra
®
is about much more than identifying hollow areas in the face and kicking off the process to fill them in. Creating a naturalistic re-volumized look requires thorough knowledge of facial anatomy and aging, as well as how specific changes can make a face appear younger or older, refreshed or unnatural.
Dr. John Q. Cook
and his team have this knowledge, which comes in part from his decades spent developing
facial fat transfer
techniques to make best use of a patient's own fat for adding volume where needed. By studying the body's own ability to heal from damage and a breakdown in natural processes, Dr. Cook and the other injectors at Whole Beauty
®
Institute are able to apply what they've learned to other treatment strategies, such as Sculptra
®
. The result is an injection session that takes long-term contours into account and encourages youthful contours that harmonize with other features. We also use Sculptra
®
as part of the treatment of wrinkled skin in the chest, arms, and other body areas. The team's experience also translates to a comfortable treatment session, with injections feeling like nothing more than a slight, quick pinch for many people who describe the sensation later. Several treatments spaced four to six weeks apart are typically necessary for ideal results, which can last for the better part of two years in most people. Patients often return for refresher treatments around 18 months after the original session.
What Happens After a Sculptra® Injection Session?
You may notice some slight bruising in the skin, as well as minor swelling in the areas injected, both of which will resolve on their own if they appear. Because Sculptra
®
does not serve as a filler on its own, but stimulates collagen, it can take six months to fully express itself.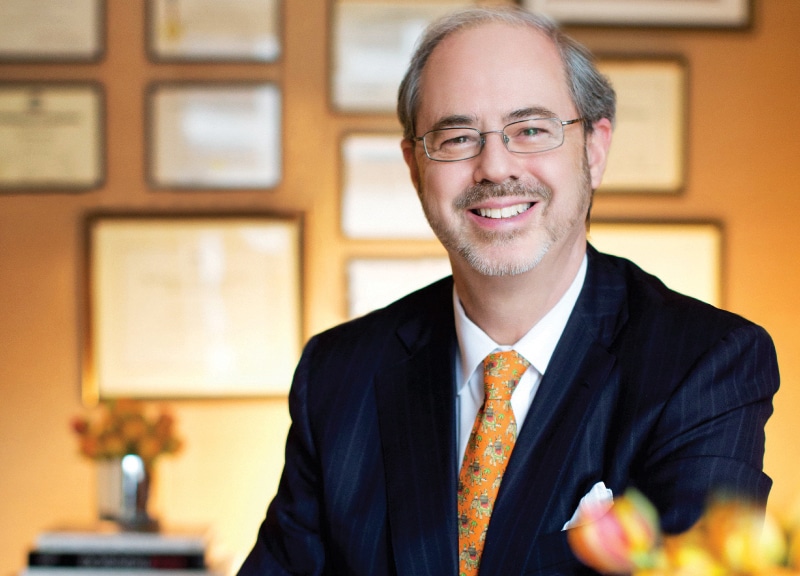 Learn more about Dr. John Q. Cook and the non-surgical treatments and plastic surgery procedures available at The Whole Beauty® Institute. Get tips and advice, discover new ways to improve your health and beauty, and more.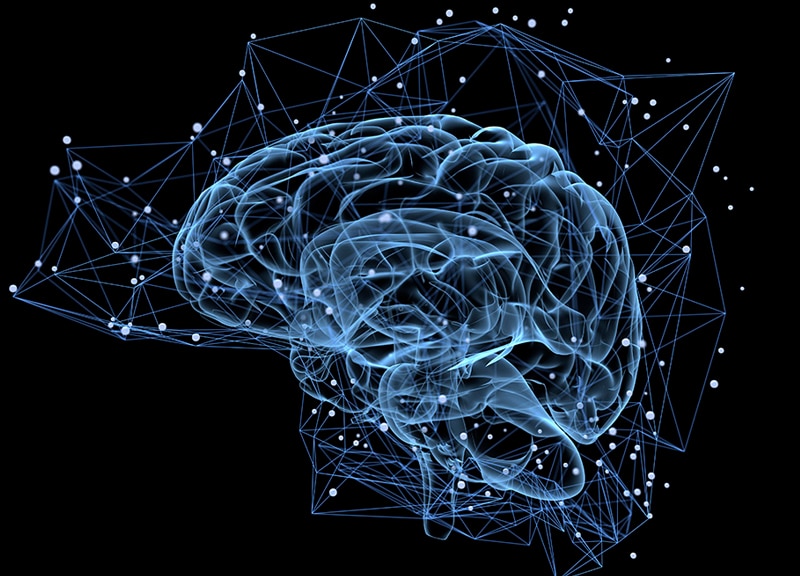 Dr. John Q. Cook shares his personal thoughts on well-being, quality of life, and more—all drawn from his decades of experience in the industry, studying and working with advanced technology and techniques.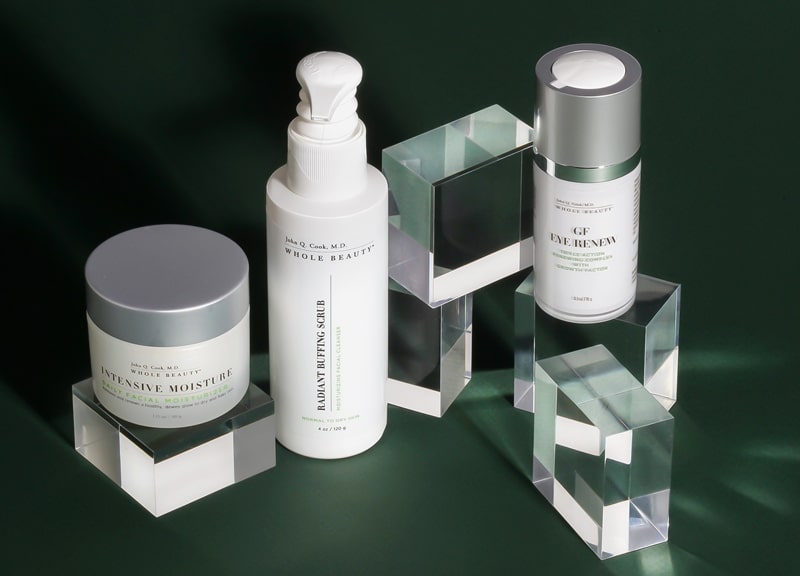 SkinShopMD was created by Chicago Plastic Surgeon Dr. John Q. Cook as a trusted source for skin health products and information. From his years of experience, he developed a portfolio of high-quality medical grade products to protect and rejuvenate your skin.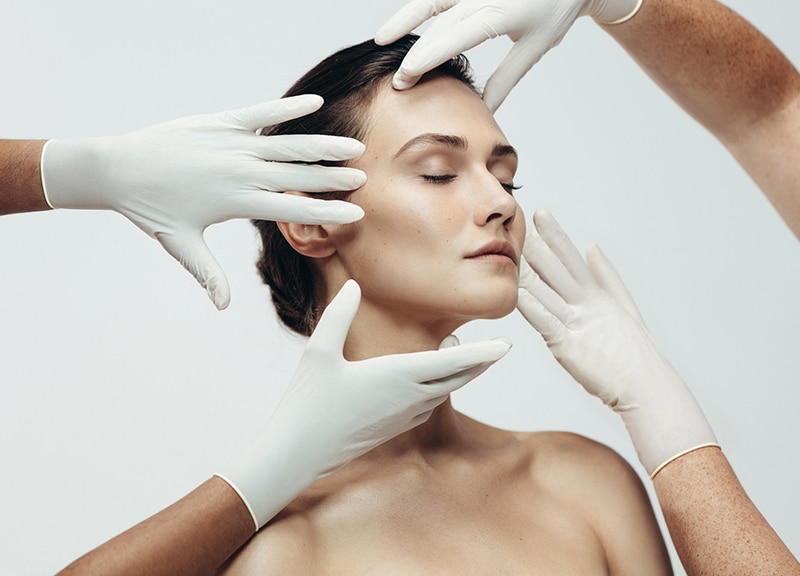 Education
Learn important information about surgical and non-surgical procedures to help you make informed decisions about your desired treatment based on your goals. Topics cover facial surgery, injectables, lasers, breast surgery, body contouring, and other treatments.
Testimonial and Practice Videos
Visit our Video Gallery to View More
Schedule a Consultation
Schedule a consultation with board-certified plastic surgeon, John Q. Cook, M.D., to learn more about plastic surgery solutions that may be right for you based on your aesthetic goals.
"*" indicates required fields
Our Office Locations
Our locations in the Gold Coast of Chicago and Winnetka in the North Shore reflect our commitment to convenient and discrete concierge-level service.
737 North Michigan Ave., Suite 760 Chicago IL 60611 (312) 751-2112 Entrance at 151 E. Chicago Avenue
118 Green Bay Road Winnetka IL 60093  (847) 446-7562
Located directly across from Indian Hill Metra Station