Sclerotherapy
Leg vein removal treatment for unsightly varicose veins.
Why Choose The Whole Beauty® Institute For All Your Non-Surgical & Medical Aesthetic Needs.
Because of our roots in plastic surgery, we understand the continuum of surgical and medical aesthetics treatments and how the two can complement one another for optimal results. This allows us to offer a full range of treatment options for our patients.
Dr. Cook has a deep understanding of aesthetic treatments since he has studied them diligently and followed their development for over 25 years. While everyone on his clinical team adheres to our practice philosophy of naturalism.
We offer our treatments in a premium, unrushed caring environment that respects your privacy. This is why so many of our patients have been coming to us for 10 or even 20 years or more.
Our highly experienced team offers a full spectrum of aesthetic treatments that include the most advanced technology available.
Education and Credentials

REAL PATIENT RESULTS
See the difference experience makes. View the full before & after photo gallery of Dr. Cook and his team.
Sclerotherapy
Collapse Visible Veins in Chicago and Winnetka
Sclerotherapy at Chicago and Winnetka's Whole Beauty® Institute is a procedure commonly used to treat reticular and spider veins, which are blood vessels visible through the skin. There are many reasons these veins—known as telangiectasia—may appear, including hormone fluctuations, genetics, trauma, ultraviolet radiation exposure, and more. Certain conditions, such as rosacea, can also be related to their appearance. They get their nickname from the way they resemble intricate webs or spindly spider legs.
Treating spider veins via nonsurgical sclerotherapy causes the unwanted veins to collapse. Since they are not a vital part of the circulatory system, this does not hamper healthy blood flow for the rest of the body.

Who Can Benefit from Sclerotherapy?
The Whole Beauty® Institute team welcomes patients for a complimentary consultation to assess their leg veins and make sure they are an ideal candidate for successful sclerotherapy. We will check your leg veins with a Doppler ultrasound and determine whether the treatment would be beneficial. Ideal patients are in general good health and unhappy with their visible vessels.
You are not a candidate for sclerotherapy if you have had blood clots in your legs, deep vein thrombosis (DVT), leg or ankle ulcers, asthma, or severe allergies, or if you are pregnant or nursing. Patients with larger, ropy vessels known as varicose veins are better suited to laser vein treatments, as opposed to sclerotherapy.
How Does Sclerotherapy Work?
Extremely fine needles are used to inject your vein with a solution called sotradecol, which will irritate the vein lining and cause the vein to scar and close off. Isolating it from the rest of the circulatory system causes it to collapse, after which it will be gradually absorbed by the body.
Note that sclerotherapy does not "cure" spider veins. It treats the visible symptoms, but does not address the fundamental problem that led to the vein changes in the first place. New spider veins may emerge in the future. These can also be treated with sclerotherapy.
What Happens Before a Sclerotherapy Session?
Prior to your first treatment, we will give you information on where to buy compression stockings that need to be worn for one week after the treatment, starting as soon as the sclerotherapy session is over. (These compression stockings can be purchased online. Search JOBST thigh highs 15-20mmhg, and choose your size by measuring the width of your calf and thigh.)
We also instruct sclerotherapy patients to avoid three main things: taking ibuprofen or aspirin products the week before the treatment, applying creams or lotions on their legs the night before or the day of treatment, and shaving their legs the day of the appointment. We do, however, recommend showering before coming in. Bring loose-fitting shorts to wear during the treatment, as well as the compression stockings to put on afterward.
What Happens During a Sclerotherapy Session?
The number of sclerotherapy treatments needed to remove visible veins varies from patient to patient, depending on the extent of the problem. Treatment sessions performed at four to six week intervals achieve optimal results. We utilize a special instrument known as a vein light that allows us to see the veins (known as reticular veins) that feed the spider veins. By injecting reticular veins, we provide a better result.
The procedure itself lasts 30 minutes. Once you are comfortable on the examination table, the nurse will use one hand to stretch the skin of the area taut while injecting the sclerosing agent into the affected veins with the guidance of a vein light.
What Happens After a Sclerotherapy Session?
You will be given post-care information after each session, outlining various important things to remember: Walk for 20 to 30 minutes after the treatment and each following day, but avoid strenuous activities for 24 to 48 hours, apply compression hose right after the treatment, sleep in the stockings for one night and wear them daily for one week. Also, avoid prolonged heat exposure such as saunas, spas, tanning beds, and the like.
Expect veins to look darker and potentially more visible before looking better in approximately four to six weeks.
Bruising also may appear at the injection site and usually disappears by four weeks. Trapped blood occasionally occurs, with a small pocket of blood remaining as a dark blue clot. This can be removed with a small needle puncture within two to four weeks. In less that 1 percent of patients, a small blister and ulceration may occur at the injection site. This usually heals within eight weeks.
Most patients are very pleased with the results of sclerotherapy. The skin of the legs will appear younger, clearer, and healthier.
Other Treatments for Redness
While sclerotherapy is ideal for treating visible veins, more diffuse redness associated with rosacea and melasma is better addressed with a light-based treatment, such as IPL. The Whole Beauty® Institute team will guide you in choosing the right treatment for your specific problem.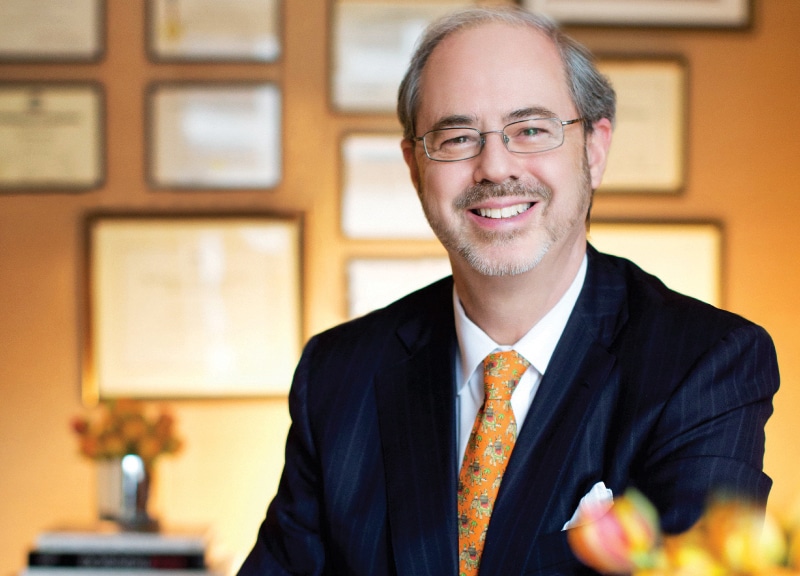 Learn more about Dr. John Q. Cook and the non-surgical treatments and plastic surgery procedures available at The Whole Beauty® Institute. Get tips and advice, discover new ways to improve your health and beauty, and more.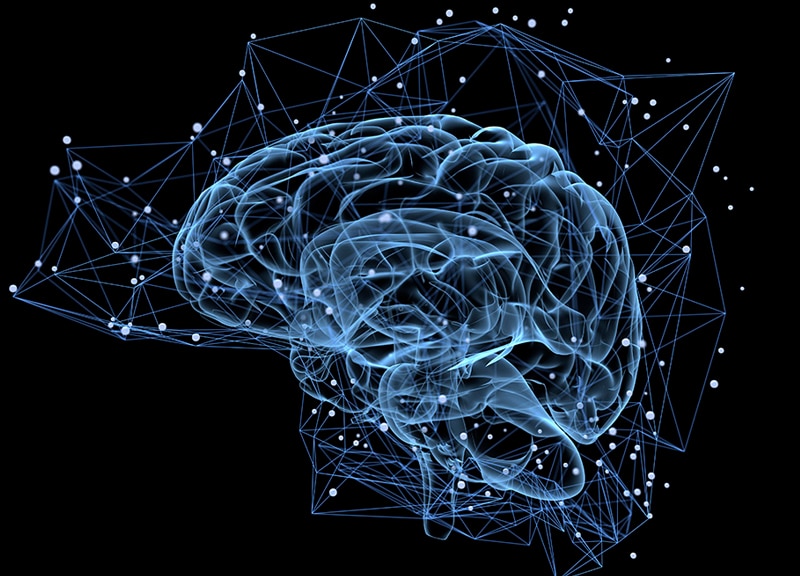 Dr. John Q. Cook shares his personal thoughts on well-being, quality of life, and more—all drawn from his decades of experience in the industry, studying and working with advanced technology and techniques.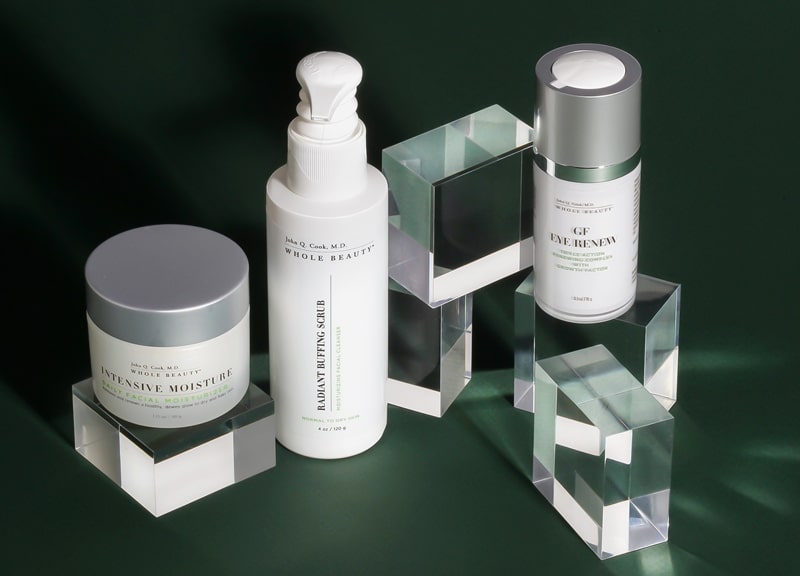 SkinShopMD was created by Chicago Plastic Surgeon Dr. John Q. Cook as a trusted source for skin health products and information. From his years of experience, he developed a portfolio of high-quality medical grade products to protect and rejuvenate your skin.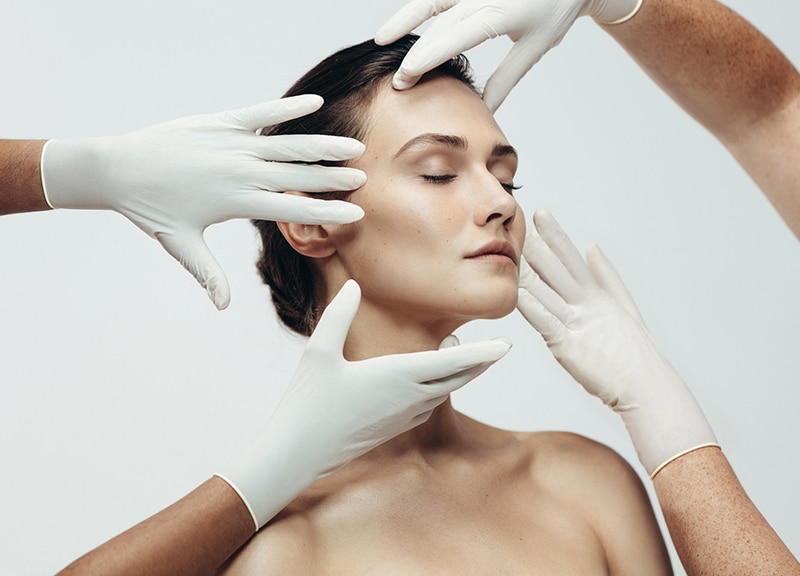 Education
Learn important information about surgical and non-surgical procedures to help you make informed decisions about your desired treatment based on your goals. Topics cover facial surgery, injectables, lasers, breast surgery, body contouring, and other treatments.
Testimonial and Practice Videos
Visit our Video Gallery to View More
Schedule a Consultation
Schedule a consultation with board-certified plastic surgeon, John Q. Cook, M.D., to learn more about plastic surgery solutions that may be right for you based on your aesthetic goals.
Our Office Locations
Our locations in the Gold Coast of Chicago and Winnetka in the North Shore reflect our commitment to convenient and discrete concierge-level service.
737 North Michigan Ave., Suite 760 Chicago IL 60611 (312) 751-2112 Entrance at 151 E. Chicago Avenue
118 Green Bay Road Winnetka IL 60093  (847) 446-7562
Located directly across from Indian Hill Metra Station