Restylane®
Dr. Cook and our entire team are well-known for their artistic and natural approach to facial fillers.
Why Choose The Whole Beauty® Institute For All Your Non-Surgical & Medical Aesthetic Needs.
Dr. Cook has a deep knowledge of facial volume restoration. He as worked with facial fat transfer for over 20 years and he and the team apply this knowledge to filler technique.
We offer a full spectrum of aesthetic solutions that complement our treatments with fillers.
What sets us apart is our naturalistic technique. We provide each patient with an individualized analysis that builds upon your natural facial structure.
We offer extensive experience. Including a nurse who was selected by a major filler company to train doctors, mid-level clinicians, and other nurses about proper filler technique.
Education and Credentials

REAL PATIENT RESULTS
See the difference experience makes. Scroll through before and afters in the photo carousel of facial filler patients treated by Dr. Cook and his team.
Restylane®
Correct Signs of Aging with Injectable Volume in Chicago and Winnetka at Whole Beauty® Institute
The collagen and hyaluronic acid that give a youthful face its pleasing contours and vitality are prone to depletion over time, as the aging process, ultraviolet radiation, and other factors cause the important molecules to break down. With Restylane®, our Chicago and Winnetka-based injectors can fill in creases and hollows, lift sagging tissue, and provide other benefits.
Restylane® is the name for a family of hyaluronic acid-based dermal fillers, one of many non-surgical treatments available from the Whole Beauty® Institute team. Dr. John Q.Cook and the practice's physician assistant and certified aesthetic nurse specialist perform all of the injections, using principles and techniques established throughout Dr. Cook's decades of work with facial fat grafting.

What Is Restylane®?
The fillers in the Restylane® line are all injectable gels, but with different formulations of moisture-loving hyaluronic acid molecules. The manufacturing process cross-links these sugar chains in unique ways, resulting in thicker or heavier formulations best suited for significant lifting and volumizing and thinner formulations more ideal for subtler enhancements. In our practice, we often use Restylane® to soften the tear trough, the hollow that can develop between the lower eyelids and the cheek.
The available Restylane® options are Restylane, Refyne, Defyne, Lyft, Silk, and Kysse.
What Do the Various Restylane® Formulations Treat?
Restylane®
Restylane® is the original formulation, on which the entire series of fillers in this family is based. It has been used worldwide in millions of patients and remains one of the favorite fillers in the practice.
Restylane® Refyne
We inject Restylane® Refyne at a mid to deep level in the skin, using the filler to reduce the depth of moderate to severe laugh lines. These are facial creases, such as nasolabial folds, and marionette lines that extend vertically downward from each corner of the mouth.
Made with Galderma's proprietary XpresHAn TechnologyTM, Refyne® features crosslinked hyaluronic acid molecules that address facial creases while remaining strong and flexible enough to withstand routine motion in the mouth area and lower third of the face. Smiling and other expressions will still appear natural.
While results of Restylane® Refyne injections are noticeable, they are not as dramatic as its fellow filler Defyne. The name refers to this, playing off of the word "refine" to indicate that the filler is more about making adjustments than major corrections to the face.
Restylane® Defyne
Made to have a thicker consistency than Refyne, Restylane® Defyne addresses the same age-related facial lines—nasolabial folds and marionette lines—but works on even deeper, more pronounced cases.
Despite its heavier weight, Defyne still allows for a full range of natural-looking expressions without quickly breaking down.
Restylane® Lyft
Restylane® Lyft behaves similarly to Juvederm Voluma®, another hyaluronic acidbased filler from a different manufacturer. Lyft is injected into the soft tissues of the face at deeper levels, smoothing out deep creases and correcting mid-face volume loss to address hollows and provide a lift that improves definition in the jawline. Dr. Cook considers the filler to be a go-to choice for what he terms "heavy lifting."
The Whole Beauty® Institute team often uses a lighter-weight filler along with Lyft to create a layering effect, achieving volumization in three dimensions.
Lyft can also be used to add volume to the backs of the hands, where collagen and fat loss cause tendons and veins to grow more visibly pronounced over time, leading to a skeletal appearance.
Restylane® Silk
Loss of facial volume does more than change mid-face contours. It can also cause lips to thin as collagen, hyaluronic acid, and facial fat deplete over time. Silk is the first filler approved by the FDA specifically to augment the lips, as well as to smooth out perioral wrinkles.
Restylane® Kysse
Kysse™ incorporates the XpresHAn Technology, which provides flexibility and durability when injected in the lips. It provides a pleasing volume and contour through a range of expressions.
What Happens During a Restylane® Injection Session?
Decades of experience and a significant history with facial fat transfer inform Dr. Cook's and the Whole Beauty® Institute clinical staff's approach to all injectable treatments. Our work is built on a belief in using well-researched products to create naturalistic results as comfortably as possible.
The injections themselves are well tolerated, with patients often saying the treatment feels like a few small pinches. The duration of the session will depend on which areas are being treated and how many treatment areas there are. That said, sessions typically take less than an average lunch break.
What Happens After a Restylane® Injection Session?
Any injection can cause reactions in the skin, with common side effects including redness, tenderness, and swelling. These effects may initially disguise the true correction, causing the face to appear a bit over-filled at first. Once the swelling resolves, however, the desired result will be seen.
Bruising is a possibility after treatment with any injectable filler. The risk of this can be reduced if you avoid blood-thinning products such as aspirin, non-steroidal antiinflammatories, and omega-3 for the week preceding injection. We advise our patients to schedule filler injections for a day that is not followed right away by important business or social interactions.
The Two Most Important Things to Look For with Fillers
Remember that injectable fillers are only tools. By themselves, they will not create a beautiful or natural result. There are two factors that lead to predictable, excellent outcomes. The first is the experience of the person carrying out the treatment. Our highly skilled team has a combined experience of decades injecting facial fillers. The second is the aesthetic sensibility of the clinician. Our entire team follows the naturalistic principles of Dr. John Q. Cook and the Whole Beauty® Institute.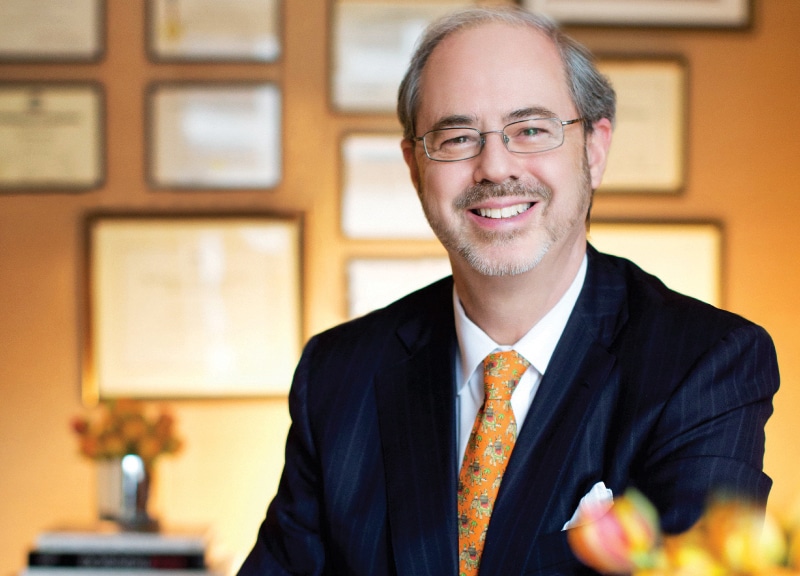 Learn more about Dr. John Q. Cook and the non-surgical treatments and plastic surgery procedures available at The Whole Beauty® Institute. Get tips and advice, discover new ways to improve your health and beauty, and more.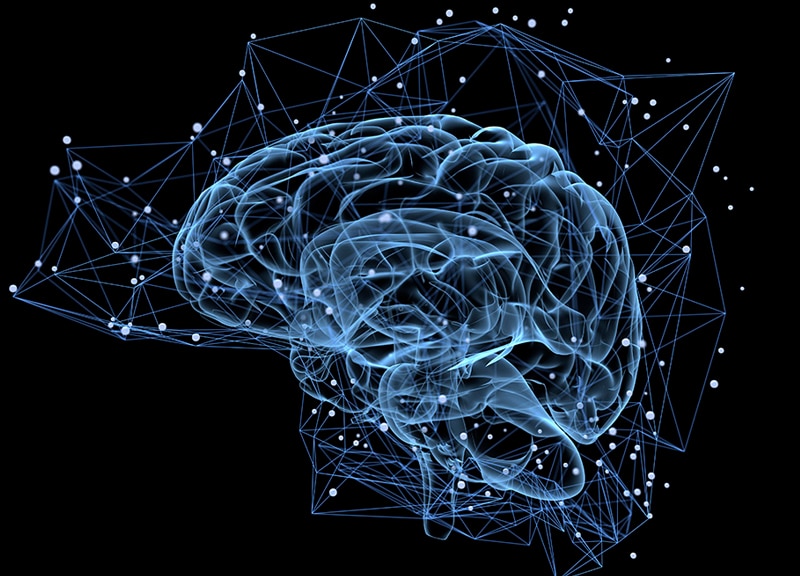 Dr. John Q. Cook shares his personal thoughts on well-being, quality of life, and more—all drawn from his decades of experience in the industry, studying and working with advanced technology and techniques.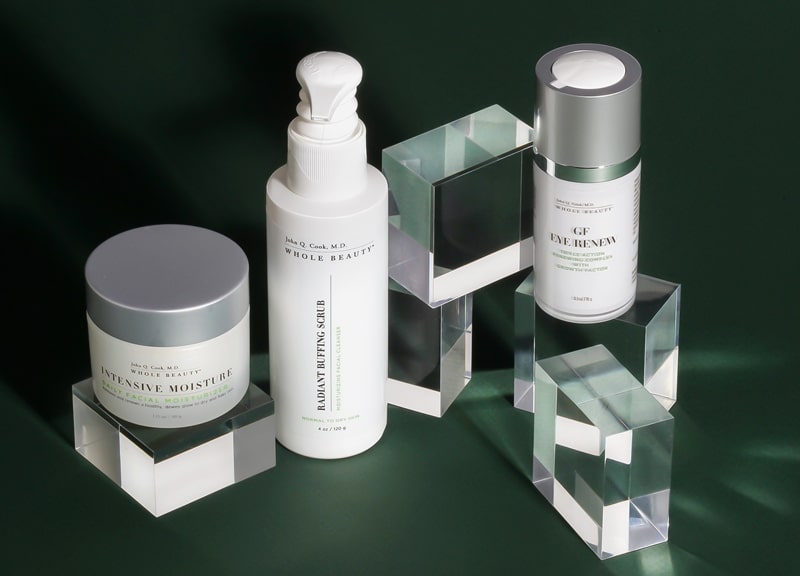 SkinShopMD was created by Chicago Plastic Surgeon Dr. John Q. Cook as a trusted source for skin health products and information. From his years of experience, he developed a portfolio of high-quality medical grade products to protect and rejuvenate your skin.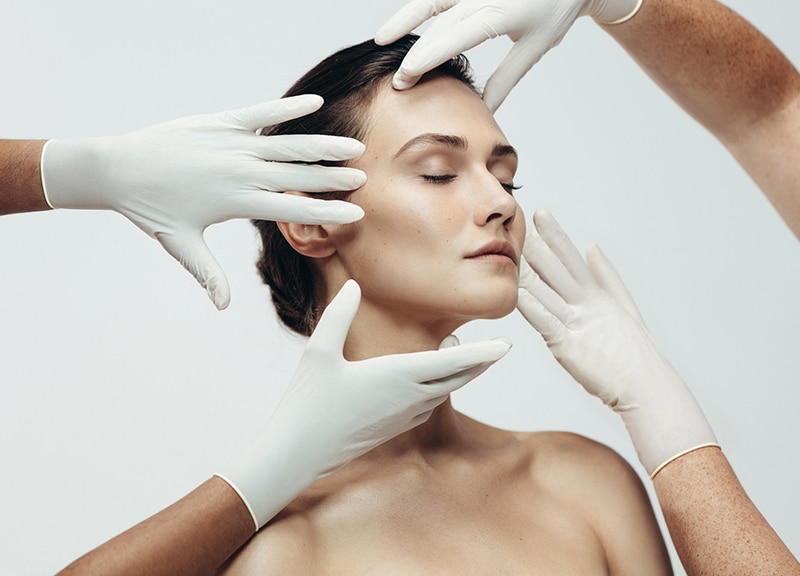 Education
Learn important information about surgical and non-surgical procedures to help you make informed decisions about your desired treatment based on your goals. Topics cover facial surgery, injectables, lasers, breast surgery, body contouring, and other treatments.
Testimonial and Practice Videos
Visit our Video Gallery to View More
Schedule a Consultation
Schedule a consultation with board-certified plastic surgeon, John Q. Cook, M.D., to learn more about plastic surgery solutions that may be right for you based on your aesthetic goals.
Our Office Locations
Our locations in the Gold Coast of Chicago and Winnetka in the North Shore reflect our commitment to convenient and discrete concierge-level service.
737 North Michigan Ave., Suite 760 Chicago IL 60611 (312) 751-2112 Entrance at 151 E. Chicago Avenue
118 Green Bay Road Winnetka IL 60093  (847) 446-7562
Located directly across from Indian Hill Metra Station