Morpheus®
Non-surgical skin tightening with microneedling and RF technology.
Why Choose The Whole Beauty® Institute For All Your Non-Surgical & Medical Aesthetic Needs.
Because of our roots in plastic surgery, we understand the continuum of surgical and medical aesthetics treatments and how the two can complement one another for optimal results. This allows us to offer a full range of treatment options for our patients.
Dr. Cook has a deep understanding of aesthetic treatments since he has studied them diligently and followed their development for over 25 years. While everyone on his clinical team adheres to our practice philosophy of naturalism.
We offer our treatments in a premium, unrushed caring environment that respects your privacy. This is why so many of our patients have been coming to us for 10 or even 20 years or more.
Our highly experienced team offers a full spectrum of aesthetic treatments that include the most advanced technology available.
Education and Credentials

REAL PATIENT RESULTS
Read below to learn more about the full benefits of Morpheus® for your skin.
Morpheus®
Pair Microneedling with RF Energy to Improve Tone and Texture in Chicago and Winnetka
During the aging process, our skin slowly starts to lose the healthy supply of collagen, hyaluronic acid, and elastin we had when we were younger. This results in the appearance of wrinkles and a reduction of skin volume and elasticity causing our skin to sag. As we get older, most of would like to slow down this process and continue to enjoy smooth skin and defined contours. That's possible with Morpheus® at Chicago and Winnetka's Whole Beauty® Institute.
Many
nonsurgical
techniques have been developed in recent years to address skin-related concerns for patients who are not yet ready or willing to consider surgical solutions.
Microneedling
treatments create tiny punctures, or micro-lesions, in the superficial layer of the skin to stimulate a healing response, prompting an increase in the production of collagen, elastin, and new skin cells. Radiofrequency treatments, like
Forma®
and
Fractora®
, are proven to generate collagen remodeling with their use of thermal energy. Morpheus
®
combines both micro-lesions and radiofrequency energy into a single treatment at a wide range of depths and energies.

Who Can Benefit from Morpheus®?
Patients who want to deal with common signs of aging and skin damage tend to benefit most from a Morpheus® treatment. The device is designed to reduce the appearance of acne scars, improve poor skin texture, repair sun damage, smooth out deep lines and creases, improve skin tone, and address enlarged pores. In addition to applications for the face, it can also be used on the arms, abdomen, and legs. Our skilled team will let you know if Morpheus® is right for you.
How Does Morpheus® Work?
Morpheus® combines the two technologies of microneedling and RF to deliver the thermal energy of radiofrequency waves to deeper layers of the skin and tissue with adjustable microneedles. This combination allows RF energy to reach both the dermis and epidermis, where it kicks off the skin's own healing efforts.
Unlike standard microneedling treatments, Morpheus® is also FDA approved as a subdermal adipose remodeling device, or SARD. The treatment can be adjusted so the ultra-fine needles reach a depth of up to 4 millimeters—deeper than any other similar device currently available. At that depth, the radiofrequency energy is particularly effective at prompting collagen generation and remodeling of the fat and connective tissue directly under the skin.
What makes the Morpheus® device so powerful is the ability to vary the depth of the needles and the energy that they deliver. The needles are coated except at their tips, so that the delivery of energy is very targeted. This enables a skilled clinician to bypass levels that might cause excess pigmentation. As with other microneedling procedures, the temporary channels allow for the delivery of platelet rich plasma and other bioactive agents directly to the area where they are needed most.
What Happens During a Morpheus® Session?
Our patients' comfort during treatment is a top priority. Prior to treatment, a topical anesthetic is applied to the skin. After 30 minutes, the patient is ready to begin the session. Most patients experience a warming sensation in the skin, but little discomfort.
Some patients can achieve their desired results in one to three treatments. Others may opt for a series of treatments spread out over several months. Our staff will consult with each patient to determine the ideal number of treatments for each individual.
What Happens After a Morpheus® Session?
Patients may experience some mild swelling and redness, and some may experience temporary bruising, which will subside in a matter of days. Some patients may also see some tiny micro-lesions on the skin from the microneedling, which will flake off in a few days.
Most patients who receive a Morpheus® treatment can wear make-up in two or three days. Patients who opt to combine Morpheus® with other treatments may need to wait a little longer.
Can Morpheus® Be Combined with Other Treatments?
Morpheus® pairs very well with FaceTite®. This combination is normally referred to as EmbraceRF, which targets the skin of the lower third of the face and neck, as well as the adipose fat that is responsible for creating the look of jowls, excess fat in the neck and chin, and other signs of facial aging. This combination results in an even more sculpted appearance and pleasing facial contour and is ideal for patients who want to lift and tighten their appearance but don't yet qualify for facelift surgery. It can also help patients who have had facelift surgery in the past and want to maintain their results. Radiofrequency treatments may serve as an essential component to ongoing care. Our skilled team can also combine Morpheus® treatment with injectable fillers in a single session.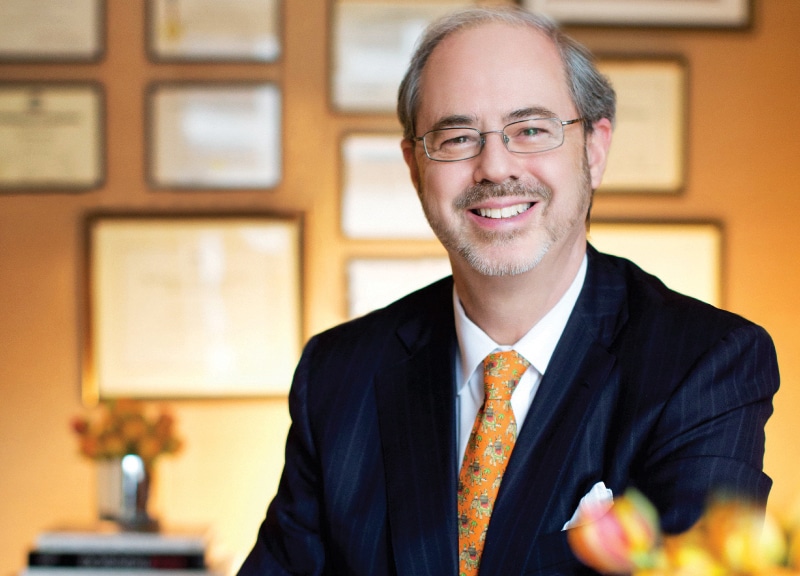 Learn more about Dr. John Q. Cook and the non-surgical treatments and plastic surgery procedures available at The Whole Beauty® Institute. Get tips and advice, discover new ways to improve your health and beauty, and more.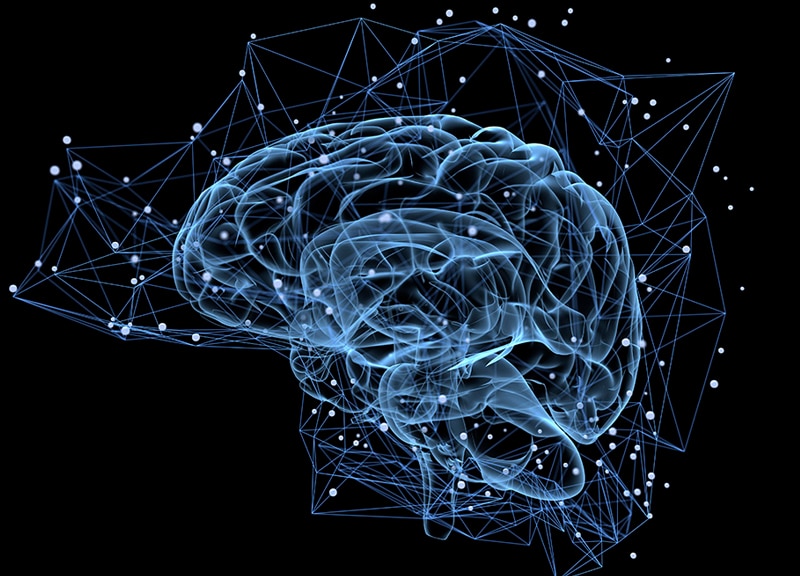 Dr. John Q. Cook shares his personal thoughts on well-being, quality of life, and more—all drawn from his decades of experience in the industry, studying and working with advanced technology and techniques.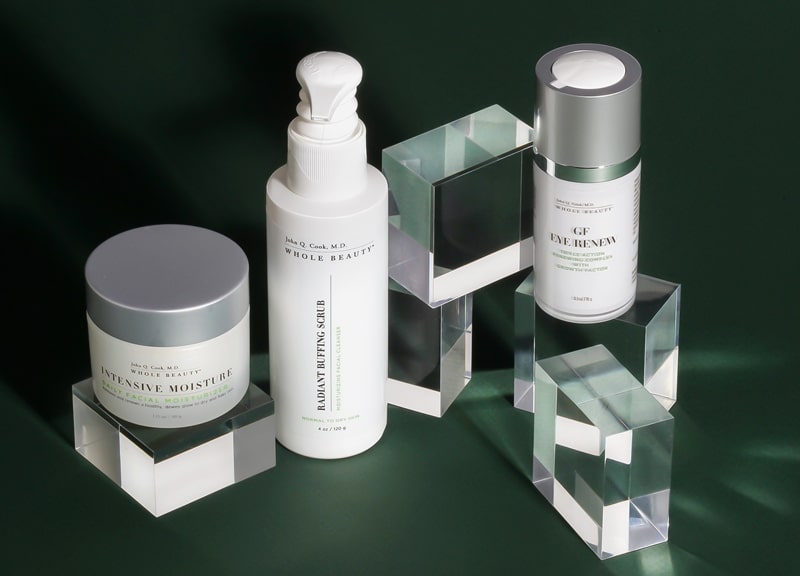 SkinShopMD was created by Chicago Plastic Surgeon Dr. John Q. Cook as a trusted source for skin health products and information. From his years of experience, he developed a portfolio of high-quality medical grade products to protect and rejuvenate your skin.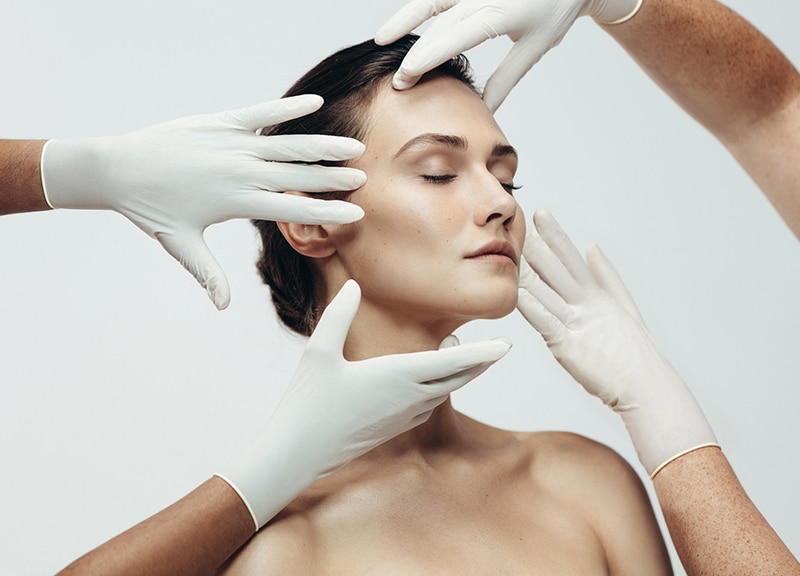 Education
Learn important information about surgical and non-surgical procedures to help you make informed decisions about your desired treatment based on your goals. Topics cover facial surgery, injectables, lasers, breast surgery, body contouring, and other treatments.
Testimonial and Practice Videos
Visit our Video Gallery to View More
Schedule a Consultation
Schedule a consultation with board-certified plastic surgeon, John Q. Cook, M.D., to learn more about plastic surgery solutions that may be right for you based on your aesthetic goals.
"*" indicates required fields
Our Office Locations
Our locations in the Gold Coast of Chicago and Winnetka in the North Shore reflect our commitment to convenient and discrete concierge-level service.
737 North Michigan Ave., Suite 760 Chicago IL 60611 (312) 751-2112 Entrance at 151 E. Chicago Avenue
118 Green Bay Road Winnetka IL 60093  (847) 446-7562
Located directly across from Indian Hill Metra Station