Rhinoplasty
Surgery to improve the form and function of the nose.
Why Dr. John Q. Cook Is the Right Facial Plastic  Surgeon for You
Dr. Cook has over 25 years of experience with Rhinoplasty surgery.
Dr. Cook's nasal analysis emphasizes function as well as form. His goal is to create a nose that looks great and breathes well.
Dr. Cook provides an individualized analysis of each person's facial structure in order to create a nose that is in proper artistic balance with the face.
Dr. Cook's emphasis on naturalism is key to his approach to rhinoplasty surgery.
Education and Credentials

REAL PATIENT RESULTS
See the difference experience makes. View the full before & after photo gallery of Dr. Cook and his team.
Rhinoplasty
Dr. John Cook Performs Nose Surgery to Improve Form and Function in Chicago and Winnetka
For better or worse, your nose is a distinctive piece of your appearance. Its central location on the face makes it a key balancing point for the rest of your features. Its shape and placement affect your overall appearance in subtle ways, and can mean the difference between a facial structure you love and one that makes you self-conscious. If you feel unhappy about your appearance because your nose is too long, too wide, too crooked or otherwise, rhinoplasty at the Chicago area's Whole Beauty Institute® can help.
Rhinoplasty (informally known as a "nose job") may also be appropriate for patients with concerns about the inner structures of the nose, including the septum and turbinates. These components of your nasal structure can affect your breathing and may require repositioning or resizing to improve the clarity of the nasal passages. You may choose to have nose surgery dedicated only to the inner structures of your nose—often called septoplasty for the septum or turbinate reduction surgery for the turbinates—or you may combine these techniques with a cosmetic rhinoplasty to address both aesthetic and physical concerns at the same time.

In Chicago and Winnetka,
board-certified plastic surgeon Dr. John Q. Cook
can utilize a number of different rhinoplasty techniques to address specific issues you may have regarding the shape and structure of your nose.
What is Rhinoplasty?
Rhinoplasty is most often a cosmetic surgery designed to re-contour the outward appearance of the nose. It may also be combined with non-cosmetic nose surgery techniques to provide relief from problems associated with poor nasal breathing. Some of the benefits of rhinoplasty include:
Increased or decreased nose size
Alteration of nostril shape
Alteration of the bridge or tip of the nose
Correction of nasal deformities
Correction of structural irregularities that cause breathing problems
The minimum age to be a candidate for rhinoplasty is typically 14 for girls and 15 for boys. This age is approximately when the shape of the nose has finished developing, and therefore your surgeon can offer the best and most long-lasting results. Nose surgery candidates should be in relatively good physical and emotional health, with realistic expectations for results. Individuals who smoke cigarettes, have known concerns with blood pressure, or have known allergies to anesthesia may not be eligible to undergo rhinoplasty or may need to make particular arrangements to mitigate risks.
Preparing for Rhinoplasty
If you are interested in pursuing rhinoplasty, your first step will be to schedule a consultation with a board-certified plastic surgeon who has demonstrated rhinoplasty experience. In the greater Chicago area, Dr. John Q. Cook and the Whole Beauty Institute® team are widely known and highly regarded as top providers of facial plastic surgeries, including rhinoplasties. We offer in-person consultations at both of our offices, in Chicago and Winnetka.
During your initial rhinoplasty consultation, Dr. Cook will explain all aspects of nose surgery to you. You should be prepared to provide medical information, including your medical history, any past nose surgeries, and any known allergies or adverse reactions to surgical techniques. Dr. Cook will work with you to determine your cosmetic concerns and goals, and help you understand the pros and cons of the rhinoplasty procedure. Using photos of your face and profile, he will show you what kinds of results you can expect from nose surgery and explain any relevant limitations. He will also explain the recovery process and ensure that the surgery makes sense for your daily schedule and lifestyle at this point in time.
If, after your consultation, Dr. Cook believes you are a good candidate for nose surgery, we will move forward with scheduling your surgery and creating your custom surgical plan.
Meet John Q. Cook, M.D.
The Whole Beauty® Institute team is directed by Dr. John Q. Cook, a recognized leader in Aesthetic Plastic Surgery. Every team member has extensive experience and shares Dr. Cook's passion for natural results. We form a bond of trust with our extended patient family.
Learn More
The Rhinoplasty Procedure
Rhinoplasty is performed as an outpatient surgery, which means you will spend a few hours in surgery and then will be released to return home the same day. When you arrive for your rhinoplasty, you will be checked in and you will have a chance to ask Dr. Cook and our team any last questions. You will need to have a responsible party—a trusted friend or family member who will be available during your recovery—with you so Dr. Cook can inform them of anything they may need to do, and so they can sign you out and bring you home after your nose surgery.
You will be given general anesthesia to keep you asleep and comfortable during the procedure. Local anesthesia may also be possible. This can be discussed with Dr. Cook during your rhinoplasty consultation.
The rhinoplasty process generally begins with incisions made along the strip of skin that separates the nostrils (the columella) and along the insides of the nostrils themselves. In some nose surgery cases, the incision along the columella is omitted. While this technique ensures that all scarring is hidden inside the nostrils, it also limits your surgeon's ability to change the shape of the tip of the nose, so it is usually reserved for patients with relatively less extensive concerns. Even if the incision along the columella is used, the scar is very small and typically heals nearly invisibly.
Through the incisions, Dr. Cook will separate the nasal cartilage and bone from the skin of the nose, and re-contour them according to your ultimate goals. He will then re-drape the skin, trim away any excess tissue, and close the incisions.
You will be moved to a recovery room while you wake up from your anesthesia after rhinoplasty. We will make sure you don't have any negative reactions to any of the surgical processes, and then we will release you to return home. Depending on each patient and their surgical plan, the entire rhinoplasty procedure usually takes an hour to two hours to complete.
Rhinoplasty Recovery
After your rhinoplasty, you will need to spend some time resting at home. You should expect some puffiness in the face and some discomfort in the nasal area, which may lead to a small headache. You may need pain medications for the first day or two after the procedure, and at least a day of bed rest while keeping your head elevated is necessary. You should plan to have someone to help around the house (particularly with children or pets, running errands, or preparing meals) during the first few days after your rhinoplasty procedure.
You will also have bandages on your nose, along with some swelling and discoloration for one to two weeks, and should plan to stay home from work and/or normal activities until the dressings are removed. You will likely feel able to return to most normal activities in about a week, but many patients prefer to stay out of the public eye until they no longer have visible bandaging. Bruising and swelling will fade over the first couple of weeks following rhinoplasty, and by the time your bandages are removed, any residual discoloration can be covered with makeup.
Although your nose may bleed some in the first few days after rhinoplasty, Dr. Cook cautions you not to blow your nose for at least a week to ensure that the tissues are healing properly. Avoid allergens like dust or pets that might make you sneeze, and avoid activities that might bump or put pressure on your nose. For example, wear button-down shirts rather than ones that pull over your head, and try to brace your head while you sleep to keep your nose away from the pillow.
Dr. Cook asks that you not take on strenuous activities for at least two to three weeks after nose surgery, and take special care to keep your nose safe from external pressure or sun damage for at least two months. Your nose will continue to change in nearly imperceptible ways for many months—up to a year or two after the procedure—as your skin adjusts, the underlying cartilage settles, and the internal structures fully heal.
An Individualized, Artistic Approach to Each Patient
Any surgeon who performs rhinoplasty surgery must have a highly developed skill set and a refined appreciation of aesthetics. A high-quality rhinoplasty delivers a nose that is uniquely suited to your face, balancing your bone structure to improve facial symmetry and highlight your best features. At the Whole Beauty Institute®, we reject the notion that there is any such thing as a "standard" rhinoplasty. Rather, Dr. Cook takes the time to carefully analyze the internal logic of each patient's face, so that the nose "makes sense" for that patient's facial structure.
We also caution rhinoplasty patients against seeking a particular type or shape of nose— for example, a nose like their favorite celebrity—because that nose may not work with their facial features. We will, of course, take your aesthetic goals into account, and we are confident that Dr. Cook's expertise will deliver a nose that you love.
During your evaluation, Dr. Cook will also evaluate the breathing function of your nose. Many patients are unaware that there are issues of nasal structure that contribute to mouth breathing, snoring, and poor sleep quality. Dr. Cook will incorporate any techniques that will improve breathing processes into your nose surgery plan. Our goal is to create a nose that looks great and breathes well.
Rhinoplasty can also serve as a complement to other facial and body procedures that we offer, including a facelift, lip augmentation, and an array of body contouring procedures in order to achieve a more complete aesthetic makeover.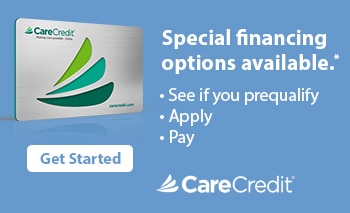 At first thought, plastic surgery during the summer months doesn't seem like the ideal time of year. People are mostly headed outdoors to swim, run, bike, and explore. However, more important than the time of year is the amount of time you have to recover from...
read more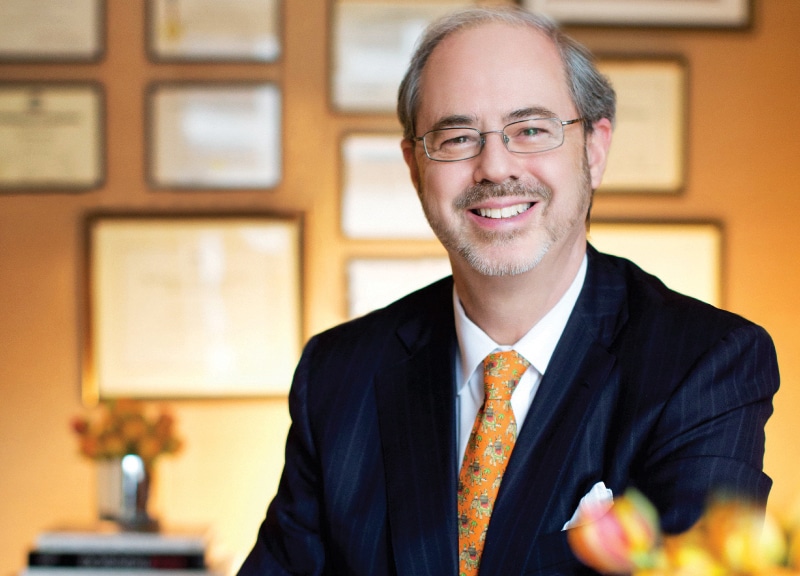 Learn more about Dr. John Q. Cook and the non-surgical treatments and plastic surgery procedures available at The Whole Beauty® Institute. Get tips and advice, discover new ways to improve your health and beauty, and more.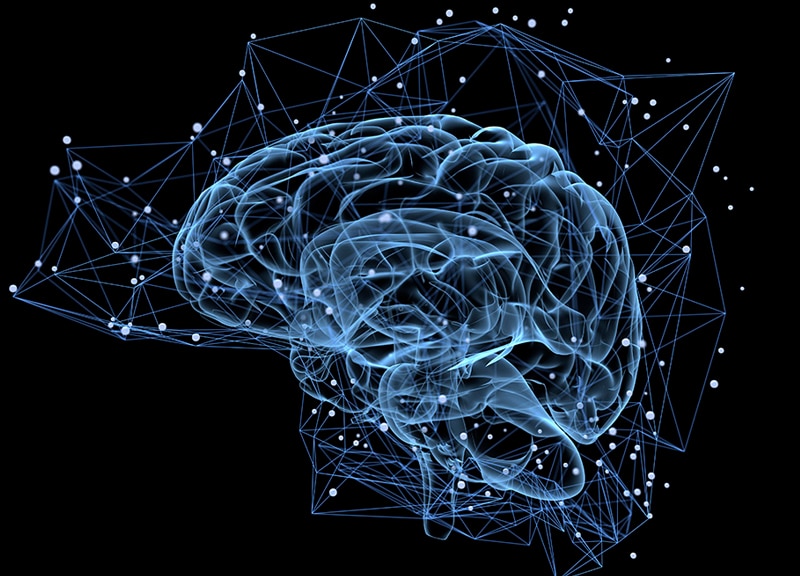 Dr. John Q. Cook shares his personal thoughts on well-being, quality of life, and more—all drawn from his decades of experience in the industry, studying and working with advanced technology and techniques.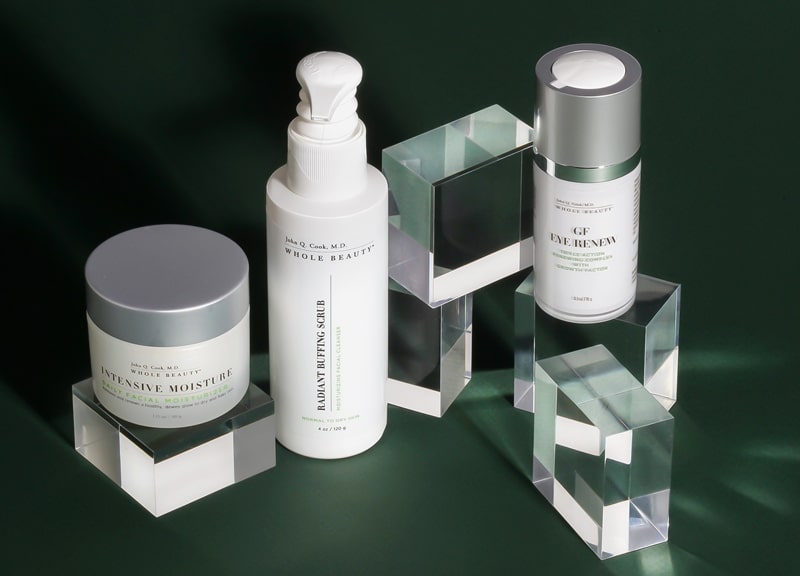 SkinShopMD was created by Chicago Plastic Surgeon Dr. John Q. Cook as a trusted source for skin health products and information. From his years of experience, he developed a portfolio of high-quality medical grade products to protect and rejuvenate your skin.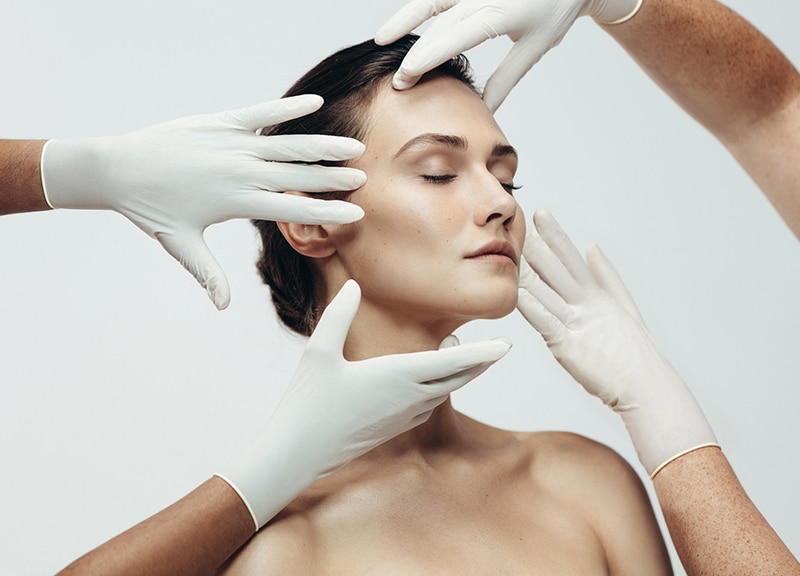 Education
Learn important information about surgical and non-surgical procedures to help you make informed decisions about your desired treatment based on your goals. Topics cover facial surgery, injectables, lasers, breast surgery, body contouring, and other treatments.
Testimonial and Practice Videos
Visit our Video Gallery to View More
Schedule a Consultation
Schedule a consultation with board-certified plastic surgeon, John Q. Cook, M.D., to learn more about plastic surgery solutions that may be right for you based on your aesthetic goals.
"*" indicates required fields
Our Office Locations
Our locations in the Gold Coast of Chicago and Winnetka in the North Shore reflect our commitment to convenient and discrete concierge-level service.
737 North Michigan Ave., Suite 760 Chicago IL 60611 (312) 751-2112 Entrance at 151 E. Chicago Avenue
118 Green Bay Road Winnetka IL 60093  (847) 446-7562
Located directly across from Indian Hill Metra Station