Forma RF Skin Tightening
Bipolar radiofrequency provides non-invasive skin tightening.
Why Choose The Whole Beauty® Institute For All Your Non-Surgical & Medical Aesthetic Needs.
Dr. Cook has extensive experience with all body contouring and skin tightening procedures. He has performed well over 1000 body contour surgeries.
Dr. Cook was one of the first plastic surgeons in the Midwest to work with advanced RF devices that allow for skin and deeper tissue tightening. This allows him to treat patients who have mild to moderate loose skin without the need to remove skin.
At the Whole Beauty® Institute, we offer patients the complete spectrum of non-invasive, minimally invasive, and surgical treatment options. We have extensive experience to know which will be the best choice for each patient.
For larger surgical procedures we provide recovery in a 5-star luxury hotel with an experienced nurse to get your recovery off to a good and safe start.
Education and Credentials

REAL PATIENT RESULTS
See the difference experience makes. Scroll through before and afters in the photo carousel of Forma patients treated by Dr. Cook and his team.
Forma RF Skin Tightening
Firm and Lift Without Surgery in Chicago and Winnetka
Forma at the Chicago area's Whole Beauty® Institute is a unique form of nonsurgical skin tightening that uses bipolar radiofrequency energy. Adding Forma to our menu of services ushered in a new era of noninvasive skin tightening for our patients. For more than six years, Forma has been a favorite treatment for our patients because the results are consistent, and the treatment process is reasonably comfortable.
Patients who undergo Forma therapy experience a tightening of the treated area, which provides a lift to loose skin. The result is a more youthful look, with firmer, more elevated skin on the face. Forma Plus has a larger handpiece that is suitable for many areas of the body.
Who Can Benefit from Forma Skin Tightening?
Patients who previously underwent a facelift and who are now experiencing a relaxation of the lifted tissues—but not to a degree where a repeat surgery is necessary—are ideal candidates for Forma skin tightening. The treatment is also especially successful for two other groups of patients: those with early looseness of their skin who are not yet ready for a surgical lift, and those who would best benefit from a surgical lift, but who cannot do so for personal or medical reasons. These patients are usually quite happy with their skin-tightening results if their expectations are realistic.
Forma can be used for all skin types. There may be increased discomfort when the technology is used for patients with darker complexions. It is also possible to treat patients with tanned skin, but this increases the discomfort of the treatment. You will enjoy the experience much more if you are not actively tanning.
Note that Forma skin tightening is not a substitute for a surgical lift of the neck or face. Forma is a breakthrough therapy, but it can only provide a limited improvement. If you have significant laxity of the cheek, jaw border, and neck area and want the most powerful skin-tightening result, surgical rejuvenation is the best solution.
How Does Forma Skin Tightening Work?
Most technologies that focus on skin tightening work by the same method, which is the application of heat to a degree that tightens the deeper structure of the skin and perhaps in some cases the fascia beneath the skin. The challenge is to heat the deeper layer enough to produce a skin-tightening effect, but to stay below the pain threshold, which is just a little bit warmer. Above that is the level of heat that would actually produce damage to the skin—which, of course, must be avoided.

The fundamental design of the Forma hand-piece and monitoring system provides, in our opinion, two significant advantages over other skin-tightening systems currently available in the United States.
ADVANTAGE 1: BIPOLAR RADIOFREQUENCY
Most other skin-tightening systems simply deliver a blast of ultrasonic or radiofrequency energy into the skin. The Forma hand-piece is bipolar. This means there is a controlled flow of energy through the skin. This precision of flow is designed to provide a more uniform heating. It also allows for a gradual heating rather than blasts of energy, which tend to be painful.
ADVANTAGE 2: CONTINUOUS MONITORING
The Forma skin-tightening device has a sophisticated monitoring system that continuously tracks flow of energy and skin temperature. This allows the system to deliver consistent energy into the sweet zone where there is enough to produce an effect, but not so much that the area overheats.
With Forma skin tightening, the ideal sequence is eight treatments one week apart. Each treatment takes 30 to 45 minutes.
What Happens After a Forma Session?
You may experience a period of redness in the treated area that may last for a few hours, but most patients can return to normal activities immediately following their skin-tightening treatment. The effect of Forma is cumulative, with each treatment session building on the next. Many people notice a significant difference after the third treatment, and the effect increases after that.
For most patients, it is possible to apply makeup immediately after treatment.
Where Can Forma Skin Tightening Be Applied?
Forma Plus is a variation of the skin-tightening technology that can be used throughout the body. Zones that respond well to Forma plus include the upper chest, the area above the knees, the arms, the upper abdomen, and the back. The technology is being applied to an increasing variety of body areas. As with all surgical and nonsurgical therapies we offer at the Whole Beauty® Institute, patient selection is the key to obtaining consistent results.
Forma for Skin Tightening on the Face and Neck
We are seeing very impressive results when the technology is applied to the jowl and neck. It is also beneficial when applied to the cheek and brow areas. Our patients experience a nice tightening and lifting of these areas. It is important to emphasize that the results we can obtain with Forma for our patients do not equal the results of a facelift or FaceTite®. One of the advantages for our patients is that we offer the complete range of surgical and nonsurgical therapies, so that we can accurately guide you to the treatment that is most appropriate for your needs.
Forma Plus for Skin Tightening Above the Knees
Even athletic patients often begin to notice loose skin above the knees when they reach their 40s and beyond. This has been as frustrating to us as to our patients, because there really hasn't been a good treatment option to date. Surgical thigh lifts don't have much of an effect in the lower portions of the thighs, liposuction may make the looseness worse, and direct excision involves a scar that is artistically unacceptable. How nice to have an option to treat this challenging area. Patients with a mild to moderated degree of looseness above the knee will experience a good improvement in skin tone and texture. Of course, this is not a miracle. It will not produce the skin tone of an athletic 16 year old, but for patients with realistic expectations, there is a high degree of satisfaction. Depending on the degree of looseness and wrinkling of the area, our team may combine Forma Plus with Morpheus fractionated radiofrequency in the area above the knees.
Skin Tightening in the Upper Abdomen
The upper abdomen is another area where properly selected patients experience significant benefits when they are treated with Forma Plus. Some patients have reasonably good skin tone in the lower abdomen, but loose skin in the upper abdomen. Prior to the arrival of Forma Plus, the only option we could provide these patients was a tummy tuck, which could improve skin tone, but which also required a significant recovery and a surgical scar in the bikini line. Other treatment options in this area include BodyTite® and Morpheus.
Skin Tightening for Other Body Areas
Other body areas where the Forma Plus innovative skin-tightening technology can be helpful include the back, the upper chest, and the arms.
Why Choose the Whole Beauty® Institute for Forma?
Effective treatment is achieved by a combination of first-rate technology and a skilled, highly experienced clinician. This combination allows the technology to achieve its maximum potential. Our judgment and clinical experience provide our patients with a significant advantage.
More Rejuvenating Options
At the Whole Beauty® Institute, we frequently combine Forma with a wide range of surgical and nonsurgical therapies to tighten the skin, reduce wrinkles, and improve the overall quality of the skin. An increasing number of our patients opt to combine the wrinkle reduction of Fractora and Morpheus with the skin tightening of Forma for a powerful nonsurgical facial rejuvenation. The treatment protocol varies with each patient, but typically involves eight Forma treatments at weekly intervals with two or three integrated Fractora or Morpheus treatments.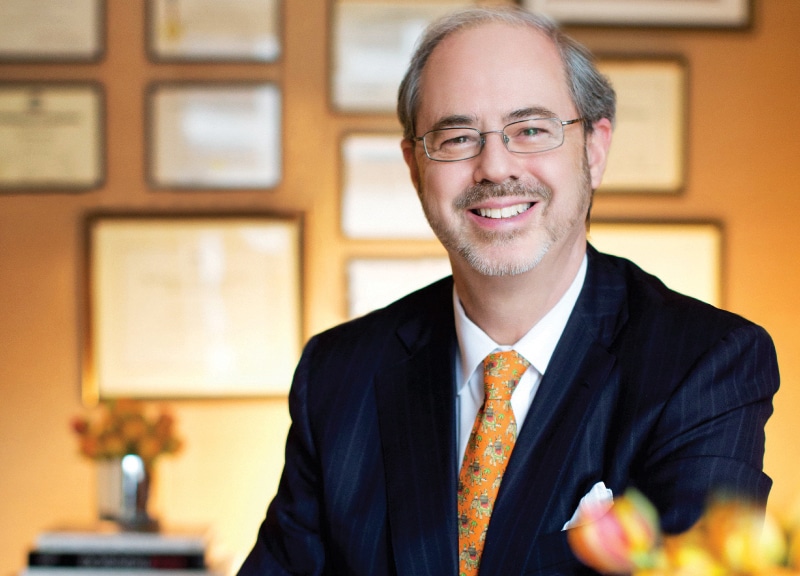 Learn more about Dr. John Q. Cook and the non-surgical treatments and plastic surgery procedures available at The Whole Beauty® Institute. Get tips and advice, discover new ways to improve your health and beauty, and more.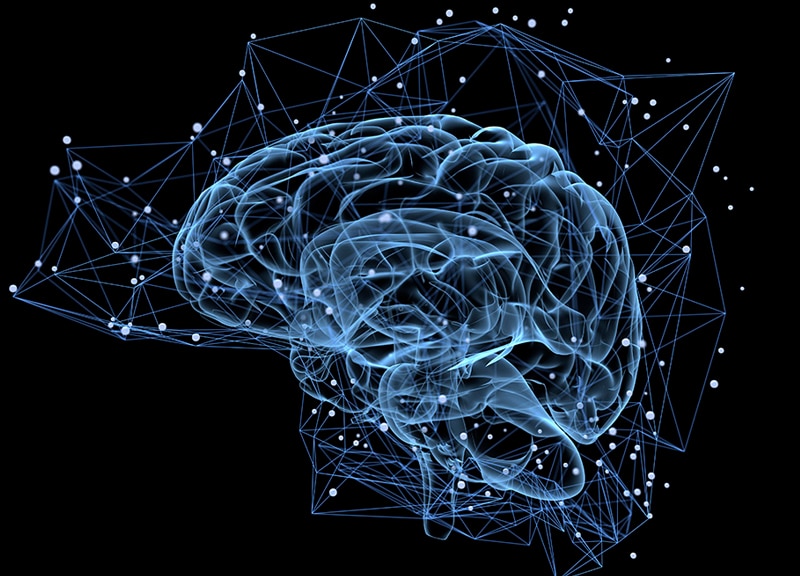 Dr. John Q. Cook shares his personal thoughts on well-being, quality of life, and more—all drawn from his decades of experience in the industry, studying and working with advanced technology and techniques.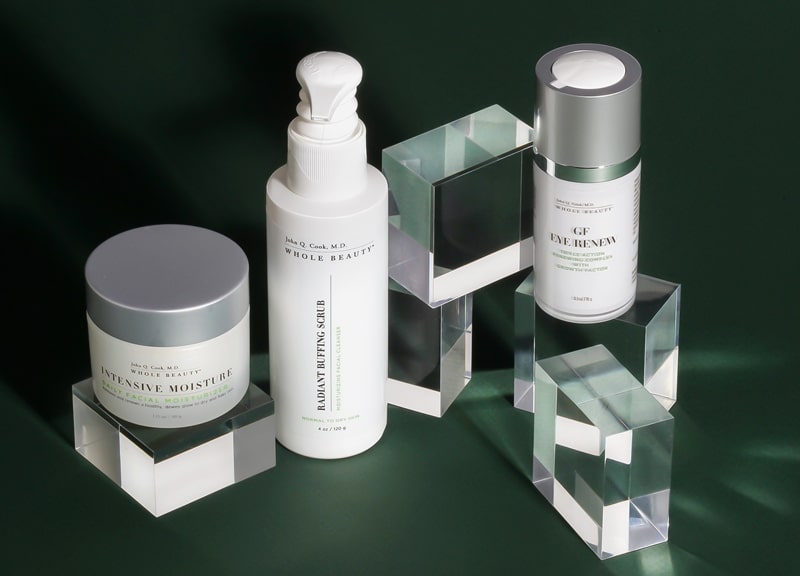 SkinShopMD was created by Chicago Plastic Surgeon Dr. John Q. Cook as a trusted source for skin health products and information. From his years of experience, he developed a portfolio of high-quality medical grade products to protect and rejuvenate your skin.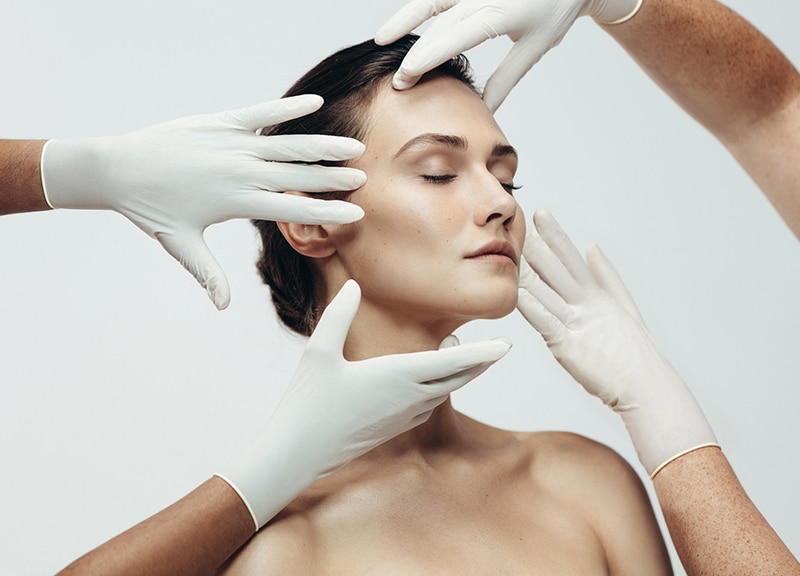 Education
Learn important information about surgical and non-surgical procedures to help you make informed decisions about your desired treatment based on your goals. Topics cover facial surgery, injectables, lasers, breast surgery, body contouring, and other treatments.
Testimonial and Practice Videos
Visit our Video Gallery to View More
Schedule a Consultation
Schedule a consultation with board-certified plastic surgeon, John Q. Cook, M.D., to learn more about plastic surgery solutions that may be right for you based on your aesthetic goals.
"*" indicates required fields
Our Office Locations
Our locations in the Gold Coast of Chicago and Winnetka in the North Shore reflect our commitment to convenient and discrete concierge-level service.
737 North Michigan Ave., Suite 760 Chicago IL 60611 (312) 751-2112 Entrance at 151 E. Chicago Avenue
118 Green Bay Road Winnetka IL 60093  (847) 446-7562
Located directly across from Indian Hill Metra Station