Vaginal Rejuvenation
Vaginal rejuvenation without surgery.
Why Choose The Whole Beauty® Institute For All Your Non-Surgical & Medical Aesthetic Needs.
Because of our roots in plastic surgery, we understand the continuum of surgical and medical aesthetics treatments and how the two can complement one another for optimal results. This allows us to offer a full range of treatment options for our patients.
Dr. Cook has a deep understanding of aesthetic treatments since he has studied them diligently and followed their development for over 25 years. While everyone on his clinical team adheres to our practice philosophy of naturalism.
We offer our treatments in a premium, unrushed caring environment that respects your privacy. This is why so many of our patients have been coming to us for 10 or even 20 years or more.
Our highly experienced team offers a full spectrum of aesthetic treatments that include the most advanced technology available.
Education and Credentials

Vaginal Rejuvenation – Restore Tone, Moisture, and More to Your Most Intimate Area with Votiva® in Chicago and Winnetka
Considering Votiva® for vaginal rejuvenation at the Chicago area's Whole Beauty® Institute? You are not alone. As women age, many experience unwanted changes in their internal and external vaginal areas—especially if they have given birth vaginally. These changes include laxity, dryness, stress incontinence, diminished internal sensation internally, and external stretching and wrinkling. For many years, these very real issues were ignored by the medical community and endured by women. In recent decades, doctors developed surgical procedures to help with some of these problems, but they were too invasive for many women. Now, there is a simple non-invasive, non-surgical solution that is FDA approved to increase blood flow to your intimate areas.
Our highly experienced and advanced practitioners have extensive experience in caring specifically for women and will guide you to the ideal choice for your unique vaginal rejuvenation needs. Each member of the team is enthusiastic about targeting women's health concerns and has more than 10 years of experience in the field. They are passionate about a holistic treatment approach and will discuss your lifestyle, set treatment goals, and ensure all questions have been answered.
What Can Vaginal Rejuvenation Address?
Non-surgical vaginal rejuvenation treatments can help with both internal and external problems. Internally, treatments can increase blood flow and stimulate collagen production to the treatment area. This results in a variety of symptom improvement for some women. Externally, vaginal rejuvenation includes reducing stretched-out or enlarged labia, as well as smoothing out wrinkles.
Here are the most common questions that we hear from our patients about Votiva, an advanced treatment that addresses both internal and external vaginal issues.
read more
How Does Vaginal Rejuvenation Work?
The Votiva® vaginal rejuvenation devices emit radiofrequency energy, which contracts existing collagen and stimulates new collagen production in the targeted area. This gradually tones lax tissues and provides other benefits, since collagen structures house moisture-binding hyaluronic acid molecules in their frameworks. Firmer tissues appear smoother and provide more support.
The fundamental technology behind Votiva® is gentle, yet effective. We know the technology well because we have used similar radiofrequency energy-based devices to achieve wonderful improvements in the tone and texture of skin elsewhere on the body for many years. In fact, we were one of the first practices in the Midwest to make use of the bipolar radio-frequency treatment Fractora to improve skin texture and Forma to tighten skin. The fundamental design of the system gives a great degree of control and reduces the possibility of problems that may develop from under-treatment or over-treatment.
Now there is a version of these remarkable technologies that can be applied to internal and external vaginal rejuvenation at our Chicago-area practice: Votiva® FormaV and FractoraV.
FormaV Vaginal Rejuvenation
The FormaV handpiece is used to gently deliver the radiofrequency energy to internal and external vaginal tissues. Patients typically say they feel little or no discomfort during their 30-minute treatment session in the privacy of our Chicago and Winnetka offices. That's because FormaV is gentler than laser-based vaginal rejuvenation treatments and has a lower possibility of complications, such as excessive tightening or distortion.
Some women can achieve their vaginal rejuvenation goals with a single treatment, but others will require two or three sessions for best results.
FractoraV Vaginal Rejuvenation
The FractoraV handpiece uses radiofrequency energy to boost the results of external vaginal rejuvenation for women who need it by further shrinking excessive internal and external labia tissue, as well as the clitoral hood. It also helps to smooth out wrinkling.
Choose Vaginal Rejuvenation Over Suffering in Silence
For too many years in our society, women were expected to accept their lot in life. Many women were reluctant to address issues that had occurred in the internal and external vaginal areas. The assumption was that a woman was supposed to take care of others and ignore her personal needs.
Thank goodness those days are gone. If you feel better about yourself, you can actually take better care of those people who are important to you.
The vaginal rejuvenation and other women's health treatments we offer at the Whole Beauty® Institute provide benefits that extend beyond mere physical effects. If you feel good about yourself, you take better care of yourself, and this leads to increased levels of health and well-being. We have seen this hundreds, even thousands of times, and at the end of the day, it is what makes caring for our patients such a special privilege.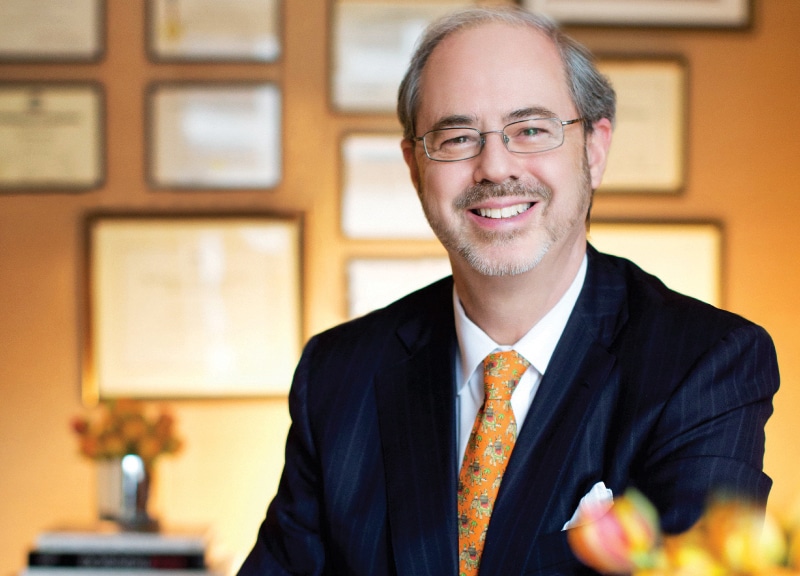 Learn more about Dr. John Q. Cook and the non-surgical treatments and plastic surgery procedures available at The Whole Beauty® Institute. Get tips and advice, discover new ways to improve your health and beauty, and more.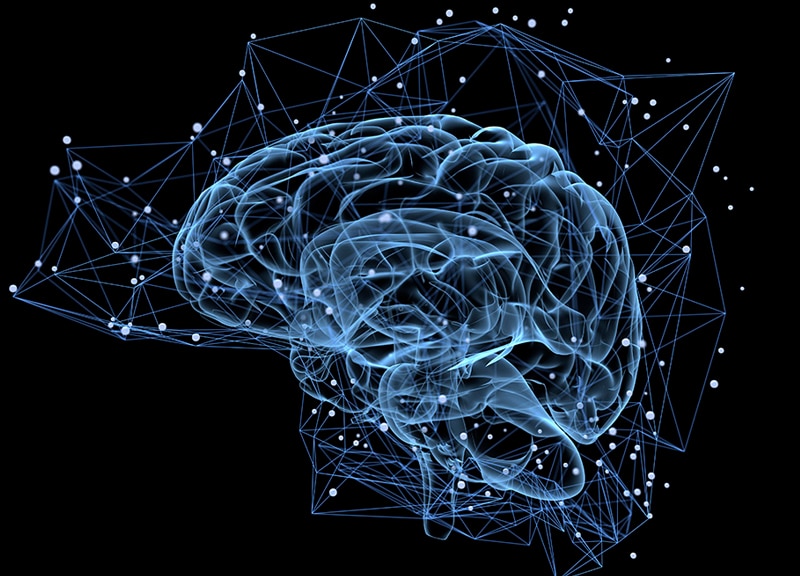 Dr. John Q. Cook shares his personal thoughts on well-being, quality of life, and more—all drawn from his decades of experience in the industry, studying and working with advanced technology and techniques.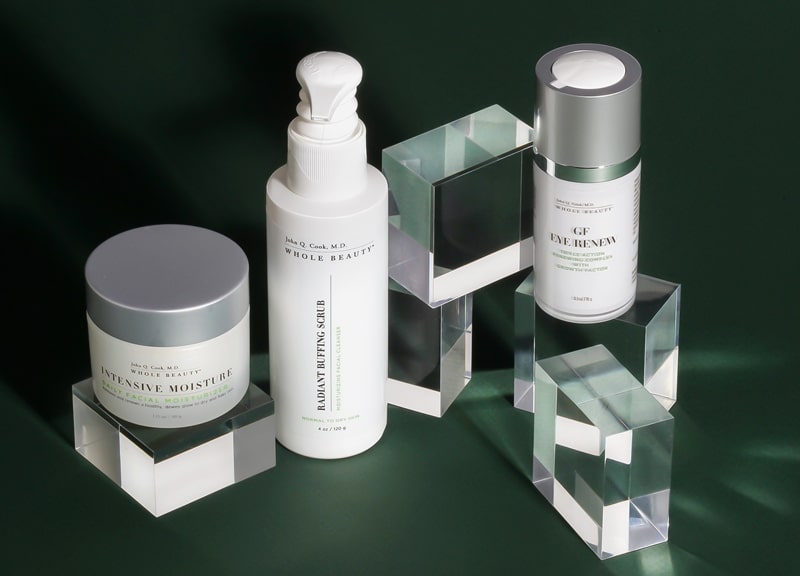 SkinShopMD was created by Chicago Plastic Surgeon Dr. John Q. Cook as a trusted source for skin health products and information. From his years of experience, he developed a portfolio of high-quality medical grade products to protect and rejuvenate your skin.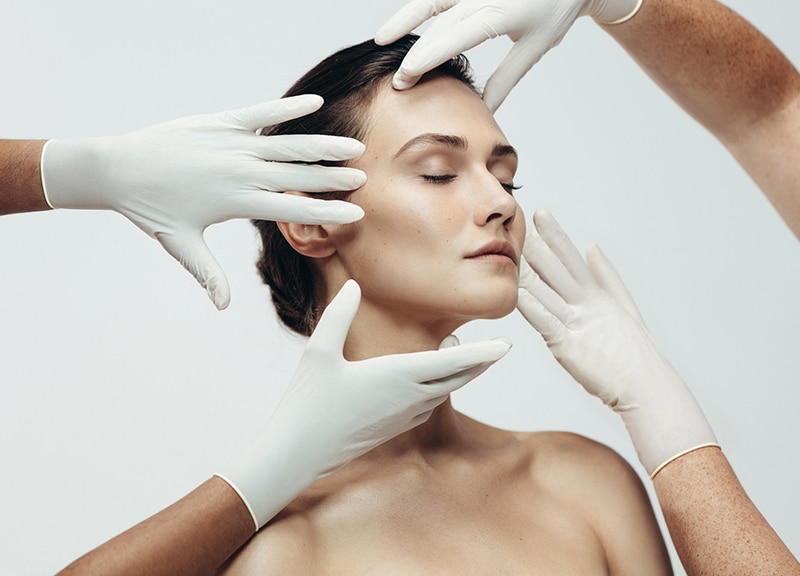 Education
Learn important information about surgical and non-surgical procedures to help you make informed decisions about your desired treatment based on your goals. Topics cover facial surgery, injectables, lasers, breast surgery, body contouring, and other treatments.
Testimonial and Practice Videos
Visit our Video Gallery to View More
Schedule a Consultation
Schedule a consultation with board-certified plastic surgeon, John Q. Cook, M.D., to learn more about plastic surgery solutions that may be right for you based on your aesthetic goals.
"*" indicates required fields
Our Office Locations
Our locations in the Gold Coast of Chicago and Winnetka in the North Shore reflect our commitment to convenient and discrete concierge-level service.
737 North Michigan Ave., Suite 760 Chicago IL 60611 (312) 751-2112 Entrance at 151 E. Chicago Avenue
118 Green Bay Road Winnetka IL 60093  (847) 446-7562
Located directly across from Indian Hill Metra Station