Mommy Makeover
Restore the form and function of your body after your pregnancy or weight loss.
Why Dr. John Q. Cook Is the Right Breast  Surgeon for You
Dr. Cook has an extensive range of procedures and techniques which he customizes for each Mommy Makeover patient. These can include the structural breast lift technique and the BodyTite® procedure.
Dr. Cook has over 25 years of experience with Mommy Makeover surgery and has performed over 1000 combined breast and abdominal rejuvenation surgeries.
Dr. Cook carries out the surgery in a state-the-art surgical facility that is connected to a luxury hotel where patients can recover comfortably. He has an advanced safety protocol, and each patient is cared for through to recovery by an experienced nurse.
Dr. Cook's life-long study of beauty and proportion allows him to create beautiful and natural results for all of his Mommy Makeover patients.
Education and Credentials

REAL PATIENT RESULTS
See the difference experience makes. Scroll through before and afters in the photo carousel of Mommy Makeover patients treated by Dr. Cook and his team.
Mommy Makeover
Restore the Body and Breasts to the Form and Function Enjoyed Before Pregnancy in Chicago and Winnetka
Although pregnancy impacts all aspects of a woman's body, the two areas that experience the greatest change are the breasts and the abdomen. Very often, plastic surgery for these areas can be combined into a single procedure that is often referred to as a Mommy Makeover. At Chicago's Whole Beauty® Institute, the specific Mommy Makeover surgery plan varies from one patient to the next, since different bodies change in different ways, and different women have different goals and priorities.
One of the best things about Mommy Makeover surgery is that it can remove a negative feedback cycle that can demotivate people from healthy habits of nutrition and exercise. Many of Dr. John Q. Cook's Mommy Makeover patients tell him that they were in superb physical condition prior to pregnancy—and it was fairly easy to lose weight and restore a fit contour to the body after that first pregnancy. However, with additional pregnancies, the process became more difficult.

Women who have had multiple pregnancies tend to find that—despite hours with the trainer, yoga classes, and all types of exercise—their tummy is loose, their waist is wider, and their breasts are empty and settled. As a woman dealing with these changes looks at herself in the mirror, she can become frustrated. In some cases, she may conclude that exercise and nutrition are no longer worth it, since they don't really affect the areas that frustrate her. For someone like this, Mommy Makeover surgery can bring the body back to where it was before pregnancy, which is a powerful motivator for good habits.
How Does Pregnancy Impact the Breasts and Body?
There are three areas of the body most impacted by pregnancy, all which may be addressed with Mommy Makeover surgery: the breasts, the abdomen, and the fatty zones of the mid-body and legs. These areas change in different ways in different people and tend to follow patterns determined by genetics.
How the Breasts Can Change After Pregnancy
There are several ways the breasts change after pregnancy, prompting women to seek a Mommy Makeover. The three key considerations are volume, position, and balance.
Read More...
Very often, breasts will lose significant volume after pregnancy. This may leave the breasts looking deflated and hollowed in their upper portions. There is also the possibility of a gain in breast volume after pregnancy. If too much volume is gained, there may be a need for reduction included in a Mommy Makeover to improve both visual harmony and body mechanics.
With many patients, pregnancy results in breasts that sit lower on the body than they did before pregnancy. If this lowering of the breasts is severe, it may alter body mechanics and contribute to back pain, especially if the muscles of the abdomen are not working properly. If the settling is significant, Dr. Cook will offer the possibility of a breast lift, often with the structural technique, which allows him to restore volume to the upper portion of the breast using natural tissue. If there is just a little settling combined with volume loss, breast implants may be all that is necessary to bring the breasts back to a pleasing shape. We offer our Mommy Makeover patients a variety of lifts that allow for us to match their goals.
Sometimes, pregnancy and breastfeeding may result in the breasts being out of balance, with one breast in a different position and of a different size than the other. When the breasts are brought back into balance during a Mommy Makeover, there can be significant physical and artistic benefits.
How the Abdomen Can Change After Pregnancy
The most obvious change in the abdomen after pregnancy is often a loosening of the skin. Skin that was previously tight may now have folds and wrinkles, sometimes to the degree that the skin overhangs the umbilicus. If there is a C-section scar in the lower abdomen, this may produce an indentation with loose skin above. The precise location of the skin looseness will affect the design of any corrective surgery via a Mommy Makeover that we recommend.
Read More...
Changes in the deep level of the abdominal wall will have the greatest impact on comfort and exercise. Normally, the paired rectus muscles (also known as abs or sit-up muscles) are held together near the midline with just a minor separation between them. With pregnancy, these muscles may drift apart. This widens the waist and causes the abdomen to bulge forward. A Mommy Makeover can address this.
The zone between the skin and the deep muscles of the abdominal wall also experiences changes with pregnancy. There are deep fat compartments, which may enlarge as a result of the hormonal changes of pregnancy, and there is a very important intermediate level of fascia that helps to maintain the abdominal tightness. This layer is neglected in some abdominoplasty techniques, but to the patient's disadvantage. We pay careful attention to this layer in our abdominoplasty technique, whether part of a Mommy Makeover or not.
How Fat Distribution in the Mid-Body and Legs Can Change with Pregnancy
Women have deep fat compartments in several zones: the outer thigh, the inner thigh, the inner knee, the hip, the flank and the abdomen. Some women have a genetic tendency to accumulate more fat than expected in one or several of these zones. If this is the case, plastic surgeons performing a Mommy Makeover can use various techniques of liposuction to reduce the fat in these areas.
Read More...
Some women have fat compartments that increase in size in response to the hormonal stimulus of pregnancy. Once it has increased, the fat may be very difficult to control with normal levels of exercise and good eating habits.
Surgical fat reduction can be a helpful part of the Mommy Makeover plan. Depending on the extent of other surgeries, this may be done at the time of the breast and abdominal work, or it may be done separately. If it is necessary to do liposuction separately from the other Mommy Makeover elements, we can often use the newer techniques of BodyTite® and laser liposuction such as SmartLipo® and SlimLipo®, which have the advantage of a very quick recovery period. We usually do these forms of liposuction with the patient under local anesthesia in the office, which makes the experience less intimidating.
What Procedures May Be Included in a Mommy Makeover?
The Mommy Makeover is a spectrum of possibilities, rather than a specific operation. The goal is to restore and refine the contours of the breast, abdomen, and the lower body that have been changed by pregnancy.
A Mommy Makeover can involve Dr. Cook performing any of a number of procedures. Breast surgery options include breast reduction, breast lift, breast augmentation, and breast augmentation with lift. Body surgery options include several variations of tummy tuck (high lateral tension, superficial, lower combined with fat reduction, and abdominal combined with non-invasive skin tightening) and liposuction (classical, Vaser®, SmartLipo®, SlimLipo®, BodyTite®, and arm contouring).
We will design a plan for your Mommy Makeover surgery that is well suited to your goals, lifestyle, and aesthetic preferences. This starts with a detailed and individualized evaluation. The process is at the heart of everything we do, and this is particularly true when it comes to the Mommy Makeover. Because of our extensive experience, we can guide you to choices that make sense given your artistic preferences, as well as the practicalities of lifestyle and time available for recovery.
How Does Mommy Makeover Surgery Make Artistic Sense?
Artists have long recognized that the breasts and abdomen form a key aesthetic region of the body. Many of the greatest works of classical art celebrate the interplay between these two areas. It makes perfect sense from an artistic perspective to enhance the beauty of both areas at the same time with a Mommy Makeover.
How Does Mommy Makeover Surgery Make Practical Sense?
In contemporary life, time is a precious commodity. This is particularly true for a woman who now adds "mom" to her other job descriptions. Rather than two recoveries from surgery, a Mommy Makeover's combined surgery of the breast and abdomen allow for a single recovery period.
What Are the Physical Benefits of a Mommy Makeover?
For many women, the changes that occur in their bodies as a result of pregnancy have a significant impact on body mechanics and comfort, prompting them to consider a Mommy Makeover. Often, as a result of pregnancy, the deep support of the abdomen is diminished. This is because the main sit-up muscles lose their anchor at the midline of the body and drift out to the sides. It may become difficult for a woman to maintain control her abdominal tone, and the tummy may actually bulge forward. Exercise may do little to improve the situation, since the muscles are no longer in proper position, and all the exercise in the world will not help this.
For some women, pregnancy causes the breasts to settle to a lower position on the body. This changes the center of gravity of the body and affects motion and posture.
If both the abdomen and the breasts are changed in these ways, there can be a double effect on body mechanics. Posture may change, with an exaggerated curvature of the spine, and back pain may become a problem.
It is a wonderful experience when one of the Dr. Cook's Mommy Makeover patients tells us that not only is she pleased with the beautiful lines of her body, but she feels much better, too.
What Is the Whole Beauty® Institute Difference When it Comes to a Mommy Makeover?
Mommy Makeovers cover a wide range of surgical combinations, some of which require a relatively easy recovery, and some of which require a longer recovery. With the larger procedures—for example, breast reduction combined with abdominoplasty—Dr. Cook carries out the surgery in an accredited outpatient surgical center rather than in the office.
This is a busy center, where a number of leading surgeons operate. As a result, on a typical day, four or five board-certified anesthesiologists, 10 RNs, and a host of support personnel are working at the center. In the very unlikely event of a medical issue developing during Mommy Makeover surgery, Dr. Cook believes that this concentration of talent is very much to the patient's benefit and cannot be equaled in an office-based facility. This will make the Mommy Makeover surgery more expensive, but as they say: "Safety isn't cheap." The surgical facility is also just a few minutes away from two of Chicago's leading medical centers: Northwestern Memorial Hospital and Rush University Medical Center.
Dr. Cook also offers patients who will benefit from BodyTite® and other forms of liposuction the possibility of surgery under local anesthesia in our Chicago and Winnetka offices. Many patients comment favorably on the local anesthesia experience.
What Happens After a Mommy Makeover?
With larger operations, Dr. Cook's patients spend one or several nights at a luxury hotel connected to the surgicenter. A highly experienced nurse will provide you with one-onone attention. We believe this overnight stay offers a significant benefit in terms of safety. We will work with you closely in the planning of the recovery process, so that it will be as smooth as possible.
Because of our extensive experience with various Mommy Makeover operations, we have a good idea of what the recovery is like from each combination and we will educate you as to the proper steps you should take in advance to make the recovery optimal.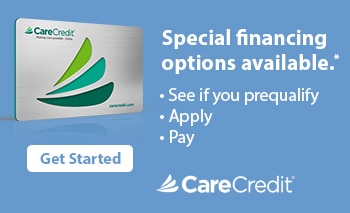 Does a tummy tuck remove fat or just skin? Our Chicago-based team often hears this question from patients who are interested in plastic surgery. If you're considering the procedure formally known as an abdominoplasty, it's normal to have plenty of questions about what...
read more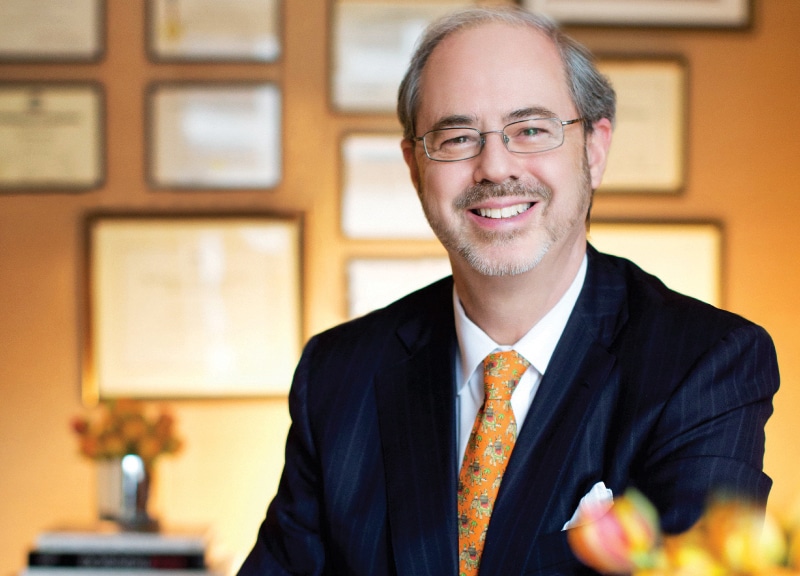 Learn more about Dr. John Q. Cook and the non-surgical treatments and plastic surgery procedures available at The Whole Beauty® Institute. Get tips and advice, discover new ways to improve your health and beauty, and more.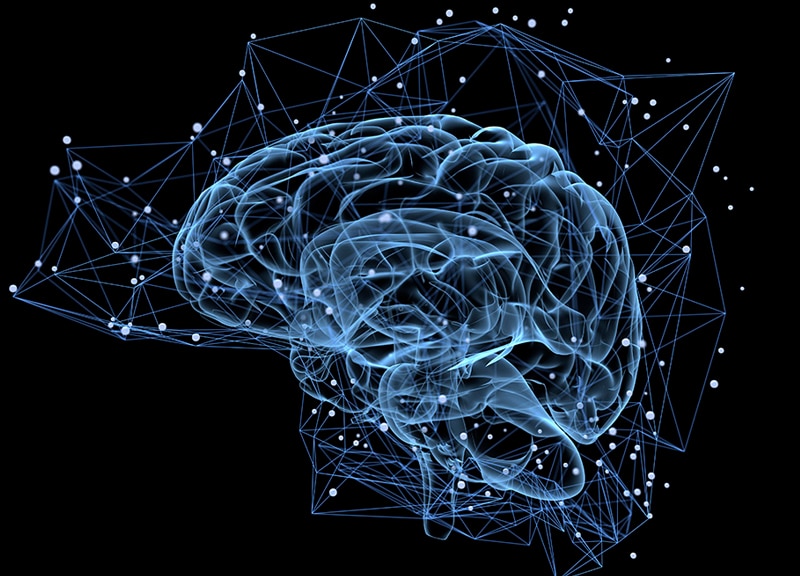 Dr. John Q. Cook shares his personal thoughts on well-being, quality of life, and more—all drawn from his decades of experience in the industry, studying and working with advanced technology and techniques.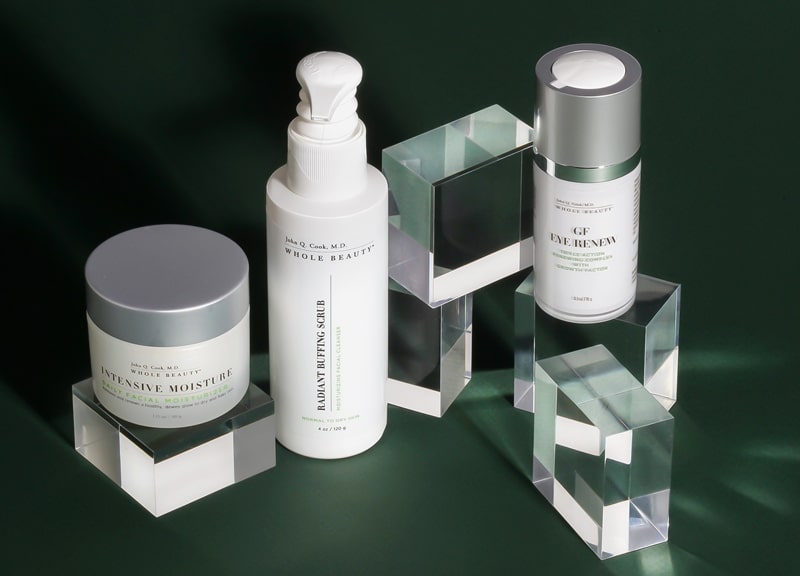 SkinShopMD was created by Chicago Plastic Surgeon Dr. John Q. Cook as a trusted source for skin health products and information. From his years of experience, he developed a portfolio of high-quality medical grade products to protect and rejuvenate your skin.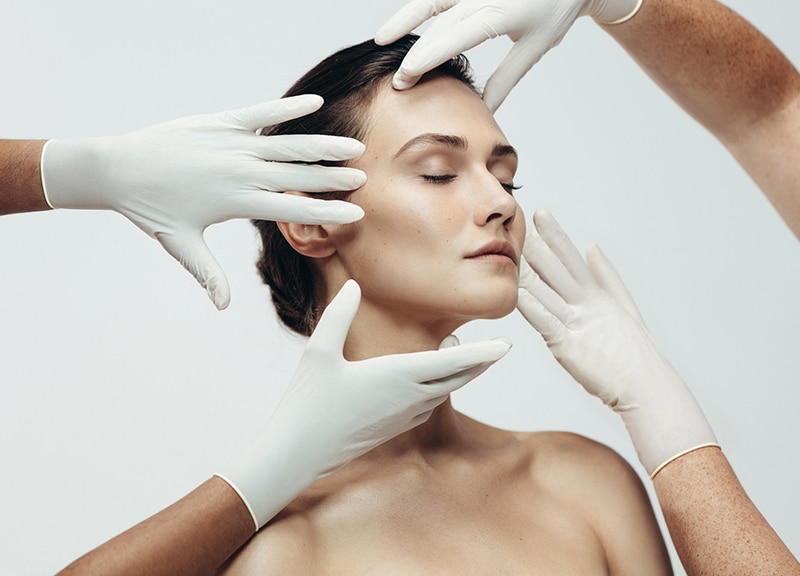 Education
Learn important information about surgical and non-surgical procedures to help you make informed decisions about your desired treatment based on your goals. Topics cover facial surgery, injectables, lasers, breast surgery, body contouring, and other treatments.
Testimonial and Practice Videos
Visit our Video Gallery to View More
Schedule a Consultation
Schedule a consultation with board-certified plastic surgeon, John Q. Cook, M.D., to learn more about plastic surgery solutions that may be right for you based on your aesthetic goals.
"*" indicates required fields
Our Office Locations
Our locations in the Gold Coast of Chicago and Winnetka in the North Shore reflect our commitment to convenient and discrete concierge-level service.
737 North Michigan Ave., Suite 760 Chicago IL 60611 (312) 751-2112 Entrance at 151 E. Chicago Avenue
118 Green Bay Road Winnetka IL 60093  (847) 446-7562
Located directly across from Indian Hill Metra Station