Erbium Laser Skin Resurfacing
Reduce fine lines and improve skin texture with our most powerful treatment with limited downtime.
Why Dr. John Q. Cook Is the Right Facial Plastic  Surgeon for You
Because of our roots in plastic surgery, we understand the continuum of surgical and medical aesthetics treatments and how the two can complement one another for optimal results. This allows us to offer a full range of treatment options for our patients.
Our highly experienced team offers a full spectrum of aesthetic treatments that include the most advanced technology available.
We offer our treatments in a premium, unrushed caring environment that respects your privacy. This is why so many of our patients have been coming to us for 10 or even 20 years or more.
Dr. Cook has a deep understanding of aesthetic treatments since he has studied them diligently and followed their development for over 25 years. While everyone on his clinical team adheres to our practice philosophy of naturalism.
Education and Credentials

REAL PATIENT RESULTS
See the difference experience makes. Scroll through before and afters in the photo carousel of skin resurfacing patients treated by Dr. Cook and his team.
Erbium Laser Skin Resurfacing
Powerful Reduction of Lines and Wrinkles of the Lips and Face in Chicago and Winnetka
Some patients want a subtle improvement to the look and feel of their skin. Others want a more aggressive treatment that provides more dramatic results. Erbium laser skin resurfacing at Chicago and Winnetka's Whole Beauty® Institute is designed for that latter group, using focused light energy to remove dull layers of skin and generate a healing response. It is our most powerful option for patients with deep lines and wrinkles of the lips, cheeks, and face.
In the upper layer of the skin (the epidermis), erbium laser treatment produces a fresh, smooth skin surface with a structure more like young skin. In the deeper layer of the skin (the dermis), the healing response improves levels of collagen and elastin, which both drop over time due to age, ultraviolet radiation exposure, and other environmental factors. Creating more of the molecules improves skin's structure and elasticity so that it appears smoother and feels firmer.

Who Can Benefit from Erbium Laser Skin Resurfacing?
Patients who benefit most from erbium laser skin resurfacing are lighter-skinned women and men who want to improve damaged facial skin with deep lines and loss of tone. Specifically, erbium laser skin resurfacing is ideal for correcting sun damage, deep lines and wrinkles, laxity, spots and other pigment irregularities, scars from trauma or acne, and pre-cancerous actinic keratoses.
It is important that patients who choose erbium laser skin resurfacing are those who understand that initial recovery can take days—possibly up to a week—following a procedure. During the initial recovery period, the skin is healing, and it requires careful attention. After the initial phase, the skin is often red for several weeks, but this can be camouflaged with mineral-based makeup. Anyone who wants a shorter recovery time is encouraged to consider Halo® fractional laser treatments, which remove only small zones of skin to allow for faster healing.
How Does Erbium Laser Skin Resurfacing Work?
The erbium laser system that we use is the Contour TRL by Sciton®, which delivers a specific wavelength of energy (2940 nanometers) in two differed ways.
In the ablative mode for erbium laser skin resurfacing, a very short burst of energy removes a layer of skin. This process is repeated until the skin is "buffed down" to the level of the base of the wrinkle. Fresh, smooth skin will then regenerate from below.
In the coagulation mode, heat is generated, which stimulates cells in the deeper layer of the skin to go into the healing process that occurs with any injury. The result is the production of collagen, elastic fibers, hyaluronic acid, and other substances that are depleted by stress, sun damage, and the aging process. This makes the skin plumper and better toned, similar to youthful skin.
Dr. Cook can adjust the amount of these two different types of energy, which are delivered simultaneously, so that the balance is optimized for each facial region. It is possible to obtain a powerful rejuvenation with a low rate of complications, due to this tunability. Our patients benefit from Dr. Cook's experience with many different types of laser devices, going all the way back to the original CO2 ablative lasers.
Erbium laser skin resurfacing is our favorite option for patients who want a dramatic improvement of deeper lines in the lips and other zones of the face. It also improves skin tone and certain types of excess pigmentation.
What Happens During an Erbium Laser Skin Resurfacing Session?
Dr. John Cook firmly believes that procedures and treatments available for patients should be effective, safe, and as comfortable as possible. To maximize comfort during an erbium laser skin resurfacing session, patients will have a topical anesthetic and nerveblocking injections applied to the treatment area, which will prevent them from feeling the heat. Cool air is also used during the treatment, and some patients can take an oral medication that calms the nerves—as long as there is someone to drive them home.
After sensation has been reduced in the treatment area, the laser will be used to ablate the skin with intense beams of light. Specific amounts of ablative and coagulation energy will be delivered with each pass through a particular zone of the face. The treatment erbium laser skin resurfacing session can last half an hour or longer, depending on which areas and how many are being treated.
What Happens After an Erbium Laser Skin Resurfacing Session?
With erbium laser skin resurfacing, as with full dermabrasion and deep chemical peels, much of the outer cellular layer of the skin is removed, so that skin must heal from below. We have a specific protocol for our patients that involves cleansing the surface of the healing area and applying a protective barrier. Depending on the depth of the treatment, this initial care will often take three to four days, but sometimes up to a week. After that, the skin will be sensitive and red and require sunblock and additional lotions to aid in regeneration. Most patients can return to normal light activity within a week of an erbium laser skin resurfacing treatment, but will need camouflage cosmetics to cover the red. Mineral-based sunblock is required at all times. Our team will see you frequently and guide you during the initial healing period. Although the erbium laser skin resurfacing recovery process is more involved than with our other treatments for skin, patients tell us that the results are worth it.
Once healed, the rejuvenated skin will look smoother and firmer—effects that can last for years. Over time, collagen and elastin molecules will break down, and lines and laxity will begin to appear again. For most patients, the results from erbium laser skin resurfacing are very long-lasting, if they protect the face from the sun and use medicalgrade products. Our Whole Beauty® Institute team can help you with long-term maintenance.
Micro Laser Peels with the Erbium Laser
The erbium laser can also be used at a gentle setting to precisely remove the outermost layer of dead skin. This is done by our aesthetics team. We often combine micro laser peels with other skin treatments.
Other Rejuvenating Treatments Available at Whole Beauty® Institute
Sometime lines in the cheek are simply a result of severe looseness of the skin and structural descent from the aging process. For patients like this, surgical lifting of the cheek, jaw border, and neck may provide the best help. Many of Dr. Cook's lifts can be carried out with the patient under local anesthesia in the Chicago and Winnetka offices.
The HALO hybrid fractional laser can improve lines and wrinkles, but it is not as powerful as erbium laser skin resurfacing for very deep lines. It offers an easier recovery and is one of our most popular treatments. Patients who want to choose a treatment that uses energy other than light can see improvement with Fractora® and Morpheus®, both of which deploy radiofrequency energy to trigger collagen production and provide other benefits. Skin peels and medical-grade products also provide gentle gradual improvement. Certain nonsurgical treatments suit some patients better than others, so a consultation to assess goals and skin condition is necessary before beginning any skincare strategy.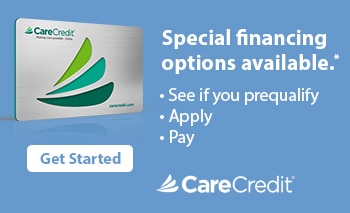 When you're selecting a laser treatment, it's always best to start by focusing on your goals. Consider which types of skin issues you're hoping to address and what kind of results you're hoping to achieve. Our team at Whole Beauty® Institute can help you decide which...
read more
In the midst of another Chicago winter, you may be wishing for spring and summer. Chicagoans love to take advantage of the warmer seasons, spending as much time as possible outdoors while the weather allows. We know that once winter comes, our options for...
read more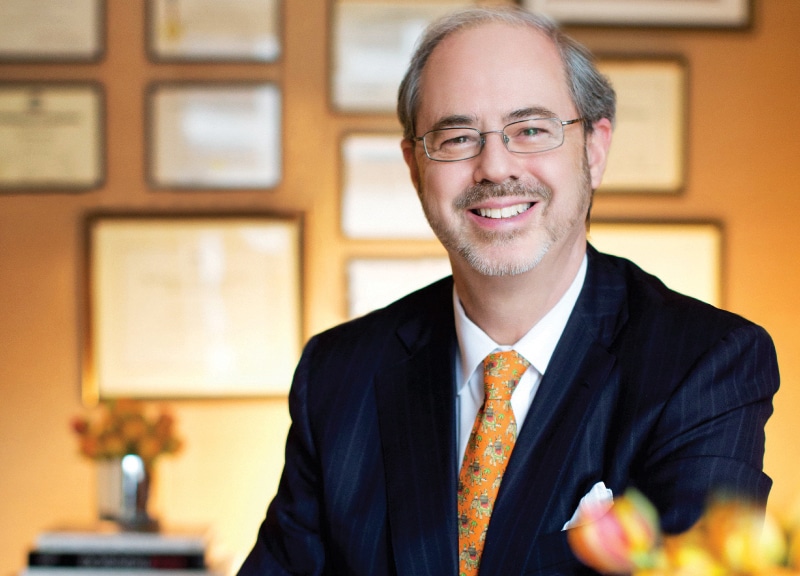 Learn more about Dr. John Q. Cook and the non-surgical treatments and plastic surgery procedures available at The Whole Beauty® Institute. Get tips and advice, discover new ways to improve your health and beauty, and more.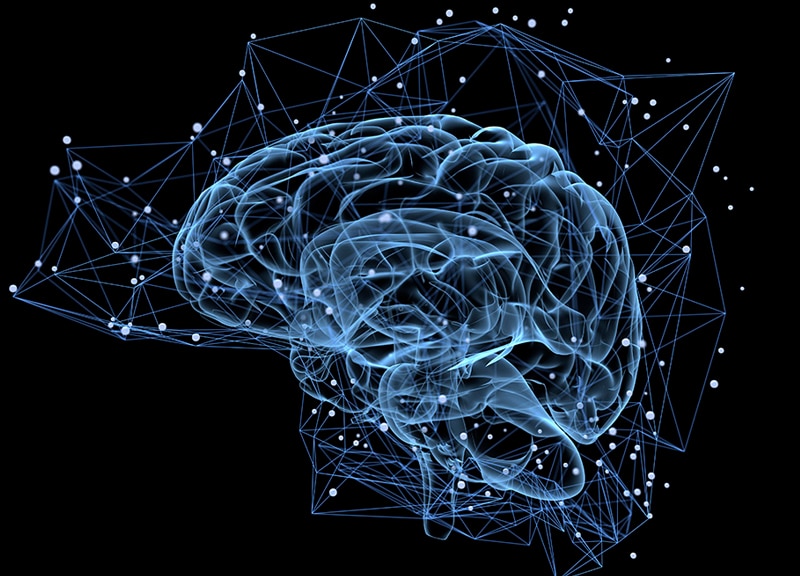 Dr. John Q. Cook shares his personal thoughts on well-being, quality of life, and more—all drawn from his decades of experience in the industry, studying and working with advanced technology and techniques.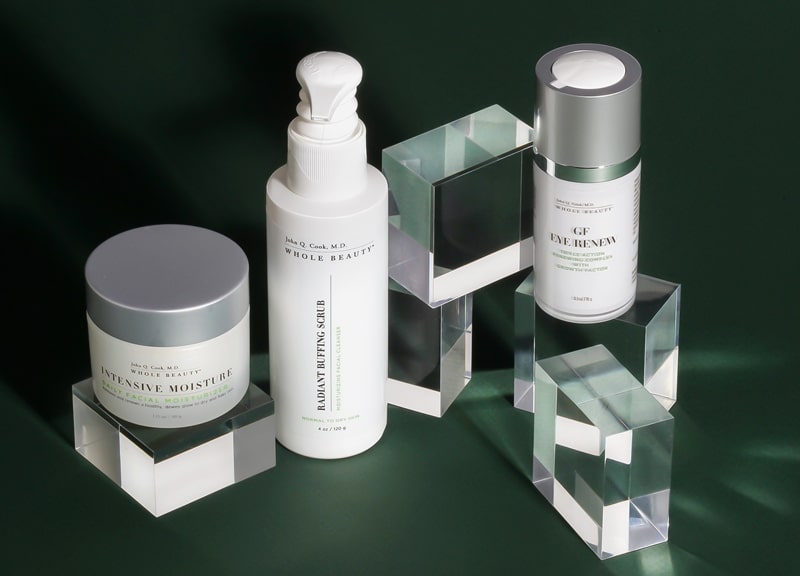 SkinShopMD was created by Chicago Plastic Surgeon Dr. John Q. Cook as a trusted source for skin health products and information. From his years of experience, he developed a portfolio of high-quality medical grade products to protect and rejuvenate your skin.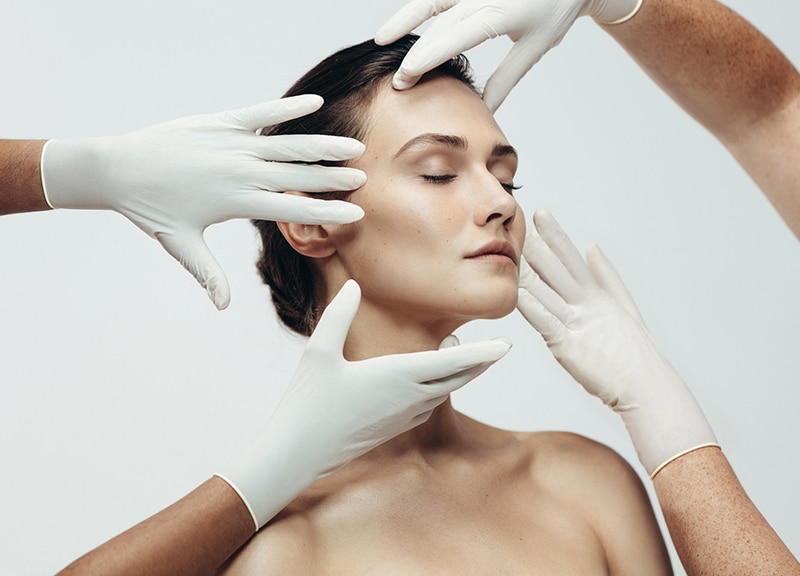 Education
Learn important information about surgical and non-surgical procedures to help you make informed decisions about your desired treatment based on your goals. Topics cover facial surgery, injectables, lasers, breast surgery, body contouring, and other treatments.
Testimonial and Practice Videos
Visit our Video Gallery to View More
Schedule a Consultation
Schedule a consultation with board-certified plastic surgeon, John Q. Cook, M.D., to learn more about plastic surgery solutions that may be right for you based on your aesthetic goals.
"*" indicates required fields
Our Office Locations
Our locations in the Gold Coast of Chicago and Winnetka in the North Shore reflect our commitment to convenient and discrete concierge-level service.
737 North Michigan Ave., Suite 760 Chicago IL 60611 (312) 751-2112 Entrance at 151 E. Chicago Avenue
118 Green Bay Road Winnetka IL 60093  (847) 446-7562
Located directly across from Indian Hill Metra Station