FaceTite®
Powerful lifting of the lower face, jaw border and neck with minimally invasive incisions.
Why Dr. John Q. Cook Is the Right Facial Plastic  Surgeon for You
Dr. Cook was one of the first surgeons in the Midwest to work with FaceTite®. He offers his patients extensive experience with the procedure and can perform procedures under local anesthesia in both the Chicago and Winnetka offices.
Dr. Cook often combines FaceTite® with Morpheus® in the EmbraceRF procedure, which enhances tone and definition in the jowl area, under the chin, and beneath the jawline in the side of the neck.
Dr. Cook's extensive background in facial aesthetic surgery allows him to use FaceTite® in those patients for whom it will work best. If he does not think that FaceTite® has a good chance of sufficiently helping you, he can offer other potential solutions.
For even greater rejuvenation Dr. Cook can combine FaceTite® with fat transfer, fillers, and micro lifting in a single comprehensive procedure for optimal results.
Education and Credentials

REAL PATIENT RESULTS
See the difference experience makes. View the full before & after photo gallery of Dr. Cook and his team.
FaceTite®
A Nonsurgical Solution for Addressing Laxity in the Lower Face for Chicago and Winnetka
FaceTite® at the Chicago area's Whole Beauty® Institute provides powerful lifting of the lower face—including the jaw border and the neck—without the need for surgical incisions. While a surgical facelift provides a more dramatic lift, our experience shows that FaceTite® produces consistent results that exceed what is possible from other methods of non-invasive and minimally invasive facial rejuvenation.
Dr. John Q. Cook, founder of the Whole Beauty® Institute in Chicago and Winnetka, was selected to be one of the first plastic surgeons to work with the FaceTite® technology in the United States. FaceTite® and its sister technology BodyTite® have been available outside the United States for several years.

Who Can Benefit from FaceTite®?
FaceTite® is an excellent choice for women and men who have mild to moderate looseness along the jaw border and neck—but who are not yet ready for facial surgery.
Here is an overview of treatments of the neck and jaw border that have worked well for different types of patients at the Whole Beauty® Institute:
A person in his or her 30s or early 40s who has relatively early changes along the neck and jaw border will often benefit from Forma®, a series of external radiofrequency treatments. We have evaluated a wide variety of non-invasive facial rejuvenation devices and prefer Forma® over competing technologies. We also use its as a maintenance therapy after our surgical facelifts, as well as after FaceTite® procedures.
At the other end of the spectrum is a patient who has significant loss of tone in the neck and jaw border area. Under most circumstances, this patient will be best served with a surgical lift. We offer this option under local anesthesia in the comfort of our Chicago and Winnetka offices. We can also carry out the surgery at a first-rate surgery center near our Chicago offices for patients who prefer IV sedation or general anesthesia.
Between these two extremes lies the sweet spot for FaceTite®. Just to the left you'll see results from our friend, Dr. Steven Mulholland in Canada, who has used this technology for a number of years.
Here is one of our patients just three weeks after a FaceTite® treatment under local anesthesia. There is already a nice change in the tone of the jaw border and neck. The treated areas will continue to tighten over a six-month period.
How Does FaceTite® Work?
The secret to FaceTite®'s effectiveness is in its design. Two probes are connected to a single hand-piece. Dr. Cook makes a tiny opening so that one probe can slide under the skin while the other glides on top of the skin. He then gently pinches the probes together, almost like a pair of chopsticks. Radiofrequency energy flows between the tips of the probes as they glide back and forth.
This energy has two effects. The first is a direct tightening of the understructure of the skin. The second is a stimulation of the cells that manufacture such beneficial substances as collagen, elastin, and hyaluronic acid, which make the skin youthful and plump.
Because of the system's design, Dr. Cook can deliver a higher level of energy to the areas that need to be tightened than can be safely accomplished with other skin-tightening devices.
Why Whole Beauty® Institute Prefers FaceTite® to
the Alternatives
There are other devices that deliver radiofrequency energy to the skin via a probe, but without a second probe, this energy flows out in an uncontrolled manner. This can lead to unintended consequences, such as collateral damage and melting of facial fat. Some devices deliver a different type of energy, such as ultrasound, to deeper facial structures in an attempt to tighten the so-called SMAS layer of the face—the target for facelift surgery. The problem with this nonsurgical approach is that it is uncomfortable, imprecise, and may melt the fat of the face, which is the opposite of rejuvenation.
What is the Whole Beauty® Institute FaceTite® Experience?
The FaceTite® procedure at Chicago and Winnetka's Whole Beauty® Institute is designed for maximum patient comfort.
On the day of your procedure, you will be given pills that will help you to relax during the treatment. Dr. Cook precisely marks the treatment zones on your face, then introduces a local anesthetic to the area where energy will be applied. This is done in a way that minimizes discomfort.
During the treatment itself, a special solution is introduced to the plane beneath the skin. This is done through tiny openings that will also allow for the introduction of the sub-surface FaceTite® probe. The external probe stays on top of the skin as Dr. Cook moves the hand-piece through the areas that need to be tightened. For most patients, Dr. Cook adds Morpheus 8 to the treatment zones. This injection radiofrequency device delivers energy at different depths through the skin and subcutaneous tissue and provides additional tightening and remodeling.
Our patients report minimal discomfort after the procedure. A neck support is worn continuously for the first three days, then in the evening for several days after treatment.
Procedures to Complement FaceTite®
All procedures, treatments, and combinations are influenced by Dr. Cook's insistence on natural outcomes. We are pleased to offer our patients an extensive portfolio of treatments for facial rejuvenation. These include non-invasive facial rejuvenation, the minimally invasive FaceTite® procedure, and advanced surgical techniques.
The Whole Beauty® Institute team often combines other treatments with FaceTite® to provide powerful facial rejuvenation is a single treatment session. These procedures include IPL (intense pulsed light) or BBL (broadband light) to even out skin pigment, Fractora® or Morpheus (fractional radio frequency) to improve skin texture, fat transfer to restore facial volume, and minimally invasive mid face lifting. Combined procedures work well under local anesthesia.


In this issue of BeautyGoals we focused on providing answers and information to many questions we receive about Morpheus 8 for Face and Body, BBL Hero, BodyTite and FaceTite.
Lifting the Lower Face: Surgical and Minimally Invasive Options While the term "facelift" sounds to many people like it involves everything from chin to forehead, facelift surgery at the Chicago area's Whole Beauty® Institute is based upon a precise analysis of...
Time, gravity, and the aging process are our faces' worst enemies. As we age, the facial skin, and tissues lose their tone and begin to sag. We also often lose the fat that provides a beautiful soft contour to the face. If your face has fallen prey to these changes,...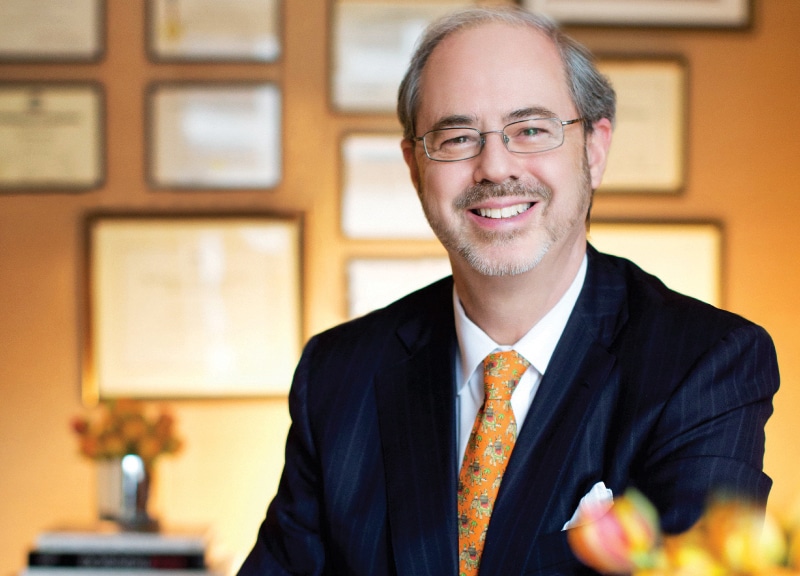 Learn more about Dr. John Q. Cook and the non-surgical treatments and plastic surgery procedures available at The Whole Beauty® Institute. Get tips and advice, discover new ways to improve your health and beauty, and more.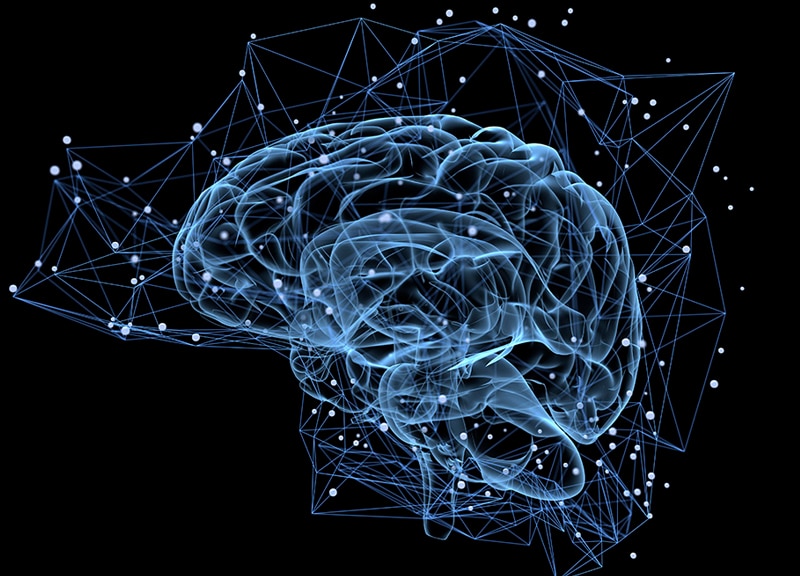 Dr. John Q. Cook shares his personal thoughts on well-being, quality of life, and more—all drawn from his decades of experience in the industry, studying and working with advanced technology and techniques.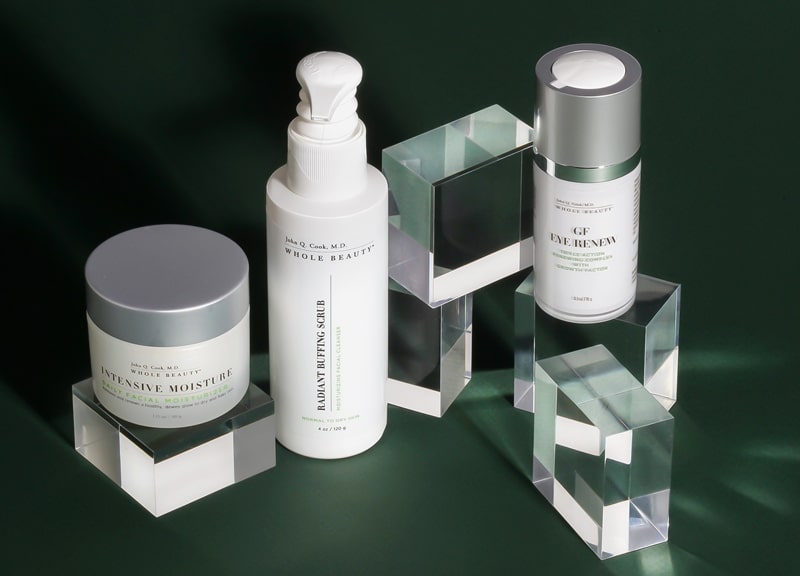 SkinShopMD was created by Chicago Plastic Surgeon Dr. John Q. Cook as a trusted source for skin health products and information. From his years of experience, he developed a portfolio of high-quality medical grade products to protect and rejuvenate your skin.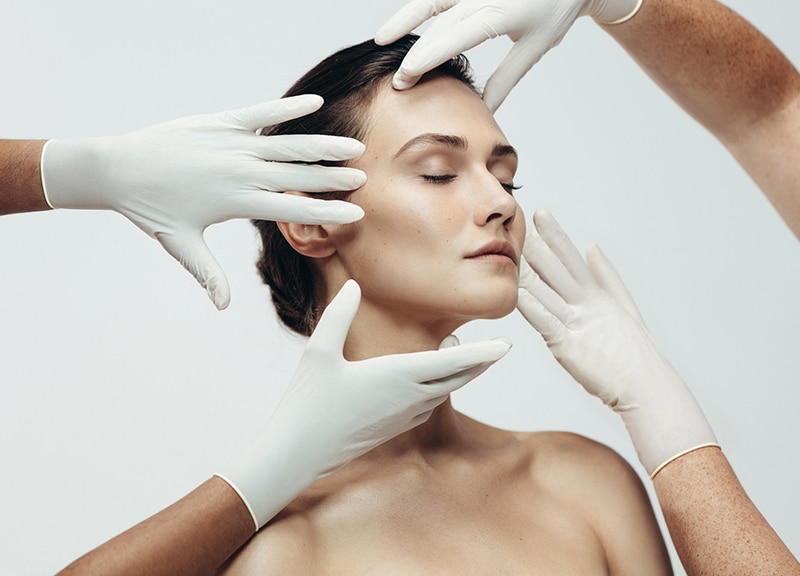 Education
Learn important information about surgical and non-surgical procedures to help you make informed decisions about your desired treatment based on your goals. Topics cover facial surgery, injectables, lasers, breast surgery, body contouring, and other treatments.
Testimonial and Practice Videos
Visit our Video Gallery to View More
Schedule a Consultation
Schedule a consultation with board-certified plastic surgeon, John Q. Cook, M.D., to learn more about plastic surgery solutions that may be right for you based on your aesthetic goals.
Our Office Locations
Our locations in the Gold Coast of Chicago and Winnetka in the North Shore reflect our commitment to convenient and discrete concierge-level service.
737 North Michigan Ave., Suite 760 Chicago IL 60611 (312) 751-2112 Entrance at 151 E. Chicago Avenue
118 Green Bay Road Winnetka IL 60093  (847) 446-7562
Located directly across from Indian Hill Metra Station