Frequently Asked Questions
Education is the first step in achieving your aesthetic goals.
Education and Credentials

Frequently Asked Questions
Get Answers About the Procedures and Treatments Available at Whole Beauty Institute in Chicago and Winnetka
Where Does Dr. John Cook Perform Surgery?
Dr. John Q. Cook is highly selective in choosing the facilities where he performs surgery, since he places extreme emphasis on maximizing patient safety. Most elective aesthetic surgery can be performed on an outpatient basis. The facilities Dr. Cook has selected have met his demanding criteria. These include high quality of equipment, experienced anesthesiologists, properly credentialed staff, and a philosophy that reflects his emphasis on high-quality patient care. In recent years, Dr. Cook and his team have developed techniques that allow for many of his facial rejuvenation surgeries and body contour surgery to be performed under local anesthesia. Many patients welcome the safety and ease of recovery that comes with this approach. Local anesthesia surgery can be carried out in both the Chicago and Winnetka offices.
Where Do I Recover From Surgery?
Many of the surgeries Dr. Cook performs allow for home recovery. We will make certain that you have proper instructions so that the recovery process will go as smoothly as possible. We place great emphasis on the process of preparing you for surgery and the recovery period. For patients who undergo more extensive surgeries or for those who desire privacy and convenience, it is possible to recover at a five-star hotel near our Chicago office. There is also an excellent hotel near our north suburban office. We have several highly experienced caregivers who can help you during the recovery period and make the process surprisingly easy for you.

What Is Recovery Like?
Recovery varies from patient to patient and depends on the procedure, so it is difficult to answer this question briefly.
Facial Rejuvenation Surgery
With major procedures such as a full
facelift
and
brow lift
, the patient is usually back in circulation in two to three weeks. With small procedures, the return to work and social interaction can be even sooner. When a larger procedure is performed, patients may spend the first night after surgery in a luxury hotel near our Gold Coast office. One of our caregivers will care for you the first night. For smaller procedures, some patients like to use the hotel, while others recover at home.
Breast Surgery
If surgery involves only a
breast augmentation
with an
implant
and if you work at a job that is not too physical, here is a common pattern: The surgery might be performed on a Thursday. You will spend the weekend wrapped up in a dressing that is like a bulky tube top. We want you to be up and about doing light activity, as this aids the recovery process. You will come back to see us on a Monday or Tuesday, when we will remove the dressing and help you into a gentle support bra. After that, you can return to work. With a more extensive surgery, the recovery is a bit longer. Most patients are back to gentle exercise, such as walking or treadmill, within a week. It will be about a month or even a little more before you can resume heavy exercise, such as weight lifting, aerobics classes, or racquet sports.
Body Contour Surgery
If
liposuction
, BodyTite, or laser lipoplasty is the procedure necessary to achieve your goals, a common pattern is similar to that of a breast augmentation—assuming you work at a job that is not too physical. Surgery might be performed on a Thursday. You will spend the weekend in light activity and return to see us on a Monday or Tuesday. You will wear a compression garment, similar to a girdle, for approximately three to four weeks. The extent of recovery depends on how much surgery you have had. For other advanced
body contour
surgery, recovery varies significantly depending on your individual circumstances. Please feel free to call our office to discuss any details.
Where Is the Office Located, and How Do I Reach It?
The
Gold Coast office
is located in Olympia Center on Michigan Avenue at Chicago Avenue overlooking the historic Water Tower. The entrance to our offices is at 151 East Chicago Avenue. Parking is available in the building at a reduced rate, with validation. Most of our patients from the central city will come to the office by foot or by taxi, as this is most convenient. Our
North Shore location
is located in Winnetka at 118 Green Bay Road. This is just north of the intersection between Green Bay Road and Winnetka Avenue. Our office also happens to be conveniently located just a few steps from the Indian Hill Metra Station for those patients who prefer to reach the office by train. The office is just a few minutes east of the Willow Road and Lake Avenue exits of the Edens Expressway (Route 41). The office is also easily accessible to our patients in the western and northwestern suburbs by means of the Tri-state Tollway.
What Is the Initial Consultation with Dr. John Cook Like?
Dr. John Cook places particular emphasis on the interaction with his patients. He favors an approach in which he gets to know his patients well, including their family responsibilities, work responsibilities, and exercise patterns. The reason this is important is that it guides him in terms of recommending specific procedures, as well as tailoring the recovery process. Dr. Cook will spend time focusing on these issues, as well as your medical history. This is important to make sure that the surgery will be done with maximum safety. After this, Dr. Cook will perform a detailed physical examination of the areas for surgery. The information Dr. Cook obtains from this examination will allow him to formulate a detailed and individualized treatment plan for you. Many of our patients who have been to other surgeons comment on the thoroughness of Dr. Cook's approach and appreciate the extra detail and extra time that we take. There will then be plenty of time for Dr. Cook to discuss his specific recommendations and answer any questions you have.
Meet John Q. Cook, M.D.
The Whole Beauty® Institute team is directed by Dr. John Q. Cook, a recognized leader in Aesthetic Plastic Surgery. Every team member has extensive experience and shares Dr. Cook's passion for natural results. We form a bond of trust with our extended patient family.
Learn More
What Are Dr. John Cook's Hospital Affiliations?
Dr. John Cook is on the staff of Rush University Medical Center. He also holds an academic appointment with Rush Medical College. He is actively involved in plastic surgery teaching and research.
What Are Dr. John Cook's Professional and Educational Credentials?
We invite you to visit the
About Dr. John Cook
section, which details these credentials for you. Dr. Cook is extremely proud of them, as they provide the foundation on which he can build high-quality and individualized patient care.
What Is the Focus of Dr. John Cook's Practice?
Plastic surgery is an extraordinarily diverse field, and Dr. John Cook received extensive training across the entire discipline of plastic surgery. For more than a decade, Dr. Cook has chosen to focus his practice within three particular areas. These are represented by our centers of excellence: facial rejuvenation surgery, plastic surgery of the breast, and advanced body contour surgery. Dr. Cook believes that a highly focused practice enables him to deliver a more sophisticated and nuanced approach to his patients.
If I Schedule an Appointment Today, How Long Will It Be Before I Can Be Seen?
This varies somewhat with the seasons. In Chicago, the high seasons for elective plastic surgery are the fall months leading up to early December, then the months of January to May. This is because most people prefer to recover from surgery when the weather is less delightful and the sun is less intense. There can be times at the peak of these seasons when the waiting time to see Dr. John Cook is longer than we would like. This is due to Dr. Cook's reputation and the relatively high demand for his services. We also do not believe in compromising our individualized approach and rushing patients through. For patients who desire consultations during this peak season, we would greatly appreciate if you let us know whether you are planning to have surgery within the next four to six weeks. If this is the case, we will make every effort to arrange for an expedited appointment. Another option is for you to schedule a preliminary consultation with our
surgical patient coordinator
. Our coordinators and nurses have a very clear understanding of
Dr. Cook's philosophy
and surgical approach and can give you extremely useful information. It is usually possible for us to arrange for a preliminary consultation with one of our surgical patient coordinators within several days. This will allow you to become acquainted with our practice and our highly personalized approach to patient interaction. At the end of this consultation, if you decide that you want to proceed with surgery in the relatively near term, we will arrange for an expedited appointment with Dr. Cook.
If I Decide to Proceed with Surgery at the Time of the Initial Consultation, How Long Must I Wait?
This depends to a degree on the time of year. Mid-fall to late spring is the busiest time in Dr. John Cook's practice. We take great pride in responding to our patients' needs and will make every effort possible to accommodate those patients who have a need for surgery in the near term. We understand that once a patient has made a decision to proceed with surgery, he or she may be eager to proceed. This is just human nature. To help us accommodate you, please remember to inform our staff if you are considering surgery in the relatively near term when you schedule your appointment for an initial consultation.
What Steps Do You Take to Ensure My Privacy?
This is a particular point of emphasis in our practice. A number of our patients are recognizable public figures who have a need for absolute privacy. We recognize that for all patients, the approach to plastic surgery is a highly personal decision. Some of our patients are very open and share the experience with many of their friends. Others want this to be an entirely private experience, so that even their best friends might not know they have had surgery. The point is: The decision to be private or open would be yours alone. We will take every possible step to ensure the privacy of every one of our patients. This is particularly important during the recovery period, when there might be bandages, bruising, or swelling that would make is apparent that you have had surgery. In addition to these physical measures, the respect for your privacy is embedded in the philosophy of our practice and the instructions we provide to all of our staff members. The hotel we utilize for our recovering patients in the Gold Coast was similarly chosen with privacy in mind. The accommodations are extremely comfortable. We can expedite your arrival at the hotel, to avoid excess time in the lobby. The quality of the hotel kitchen is excellent, and it is possible to take all your meals in your room. We are also able to make the early postoperative visits to your room at the hotel, which gives you an additional measure of comfort and privacy.
What Are the Principles that Guide Dr. John Cook's Work?
We believe that this is an extremely important question. The answer to this question will determine both the quality of the surgical outcome and the quality of the experience in the total care of each patient. We invite you to visit the sections of the website devoted to the doctor's philosophy and
Dr. John Cook's autobiographical statement
for an exploration of this important area.
What Led Dr. John Cook to Choose the Field of Plastic Surgery?
For Dr. John Cook, plastic surgery offers the ideal fusion of creativity and technical discipline. He also very much enjoys the interaction with plastic surgery patients and the voluntary nature of the plastic surgery patient interaction. Dr. Cook enjoys the opportunity to develop innovative techniques plastic surgery has afforded him. For a detailed examination of these issues, please see his
autobiographical statement
.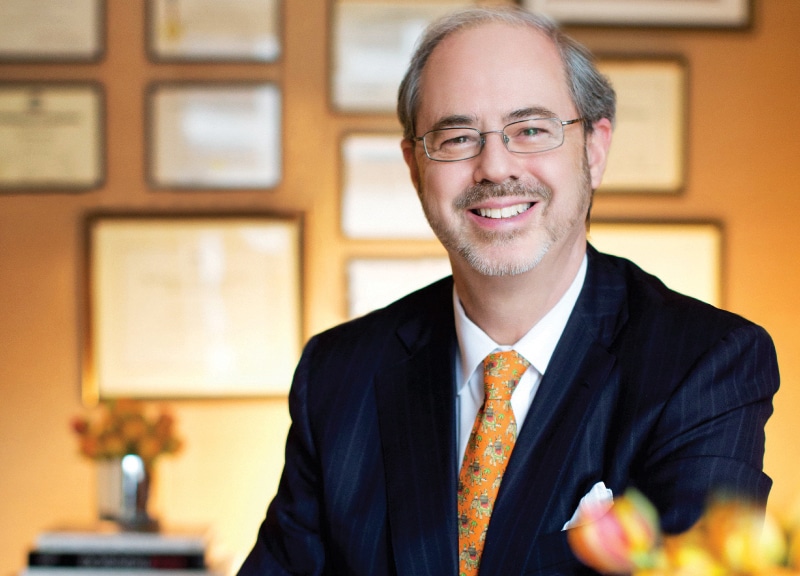 Learn more about Dr. John Q. Cook and the non-surgical treatments and plastic surgery procedures available at The Whole Beauty® Institute. Get tips and advice, discover new ways to improve your health and beauty, and more.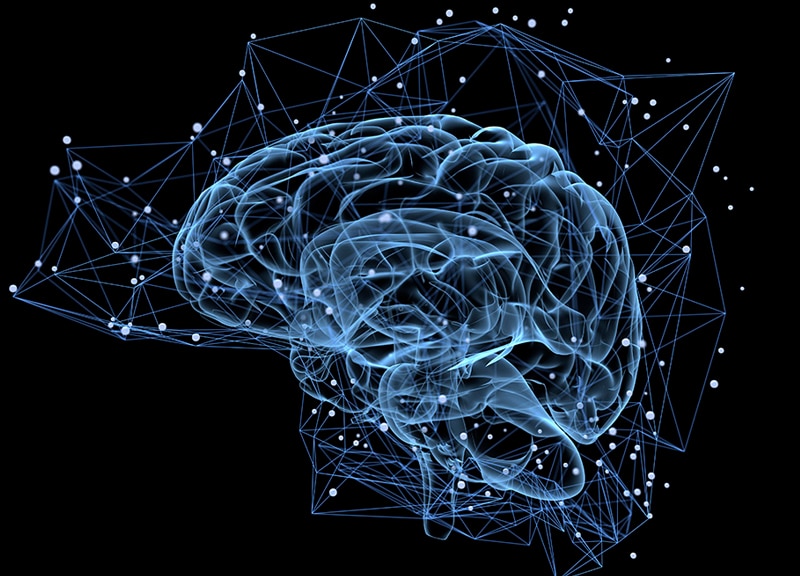 Dr. John Q. Cook shares his personal thoughts on well-being, quality of life, and more—all drawn from his decades of experience in the industry, studying and working with advanced technology and techniques.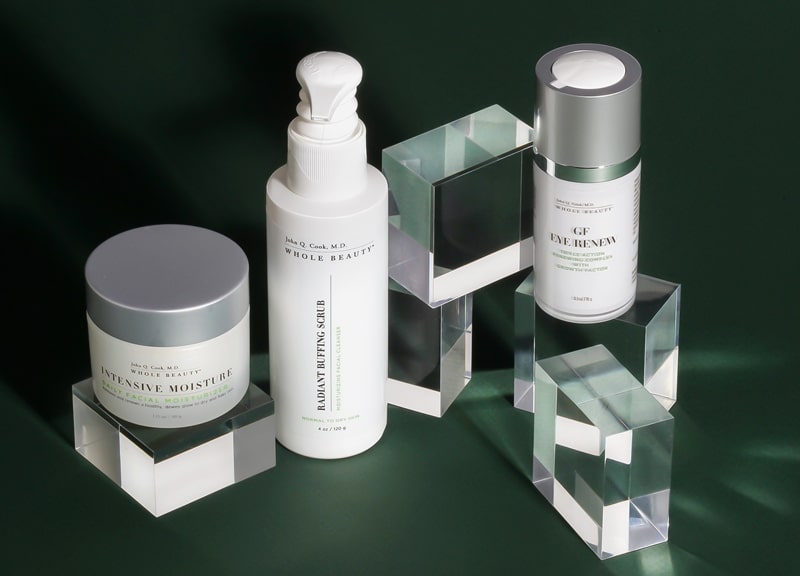 SkinShopMD was created by Chicago Plastic Surgeon Dr. John Q. Cook as a trusted source for skin health products and information. From his years of experience, he developed a portfolio of high-quality medical grade products to protect and rejuvenate your skin.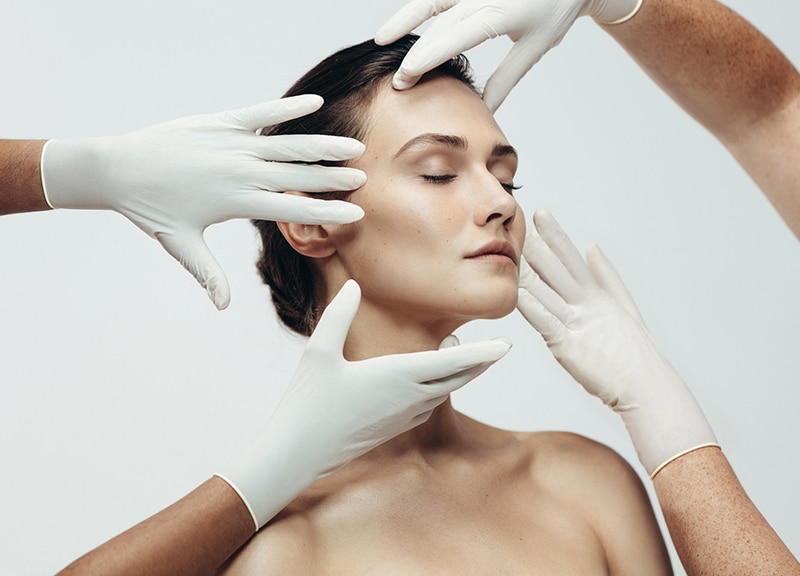 Education
Learn important information about surgical and non-surgical procedures to help you make informed decisions about your desired treatment based on your goals. Topics cover facial surgery, injectables, lasers, breast surgery, body contouring, and other treatments.
Testimonial and Practice Videos
Visit our Video Gallery to View More
Schedule a Consultation
Schedule a consultation with board-certified plastic surgeon, John Q. Cook, M.D., to learn more about plastic surgery solutions that may be right for you based on your aesthetic goals.
"*" indicates required fields
Our Office Locations
Our locations in the Gold Coast of Chicago and Winnetka in the North Shore reflect our commitment to convenient and discrete concierge-level service.
737 North Michigan Ave., Suite 760 Chicago IL 60611 (312) 751-2112 Entrance at 151 E. Chicago Avenue
118 Green Bay Road Winnetka IL 60093  (847) 446-7562
Located directly across from Indian Hill Metra Station