Plastic Surgeon John Q. Cook, M.D.
Latest News at The Whole Beauty® Institute.
Whole Beauty® Institute Newsletter
Read and Sign Up for Updates from Our Chicago and Winnetka Offices
Cellulaze® is an FDA approved therapy that provides permanent cellulite reduction with a single treatment. Many of the women who come to me as patients are very athletic. They exercise 5 to 6 days a week, do Yoga, eat a Mediterranean diet, and yet when it comes to cellulite, it is all to no avail. Cellulite is an irregularity of the skin and the fat just beneath it, most commonly in the back of the thigh, the buttock, and the outer thigh, but sometimes in other areas.
read more
Many patients who consider facial rejuvenation surgery forego the procedures because they do not want to experience general anesthesia. Over the past few years we have worked to develop techniques of facial rejuvenation surgery that allow us to rejuvenate all of the major facial zones under local anesthesia.
read more
John Q. Cook M.D. was featured in the Chicago Edition of the Super Doctors list in New York Times Magazine, September 29th 2013. This list includes the top 5% of Doctors in a given state.
read more
The skin is the largest organ in the body. It comprises about 15% of the body weight. Roughly 50% of the Hyaluronic Acid (HA) in our body is found in the skin. HA and Collagen are vital to maintaining the skins layers and structure. Collagen gives the skin its firmness and the HA nourishes and hydrates the collagen.
read more
We have been very pleased with the consistency and quality of skin tightening that we can obtain for our patients with mild to moderate degrees of looseness of skin in the face, neck, upper abdomen, and knees. We make use of the Fractora Firm® technology and have developed a treatment protocol around this.
read more
We have recently added the Smartlipo® laser liposuction technology to the array of services available to our patients.
read more
In the last decade the most common method of breast reconstruction has been the placement of a tissue expander at the time of mastectomy. This is known as immediate reconstruction. After the general surgeon completes the mastectomy, the plastic surgeon places a tissue expander underneath the pectoral muscle and the fascia beyond the bottom edge of the muscle.
read more
We have developed a technique of non-surgical skin tightening that produces consistent benefits in various zones of the face and neck as well as in other body areas. We utilize the fractora firm® technology as the platform for our treatment methods. This technology has only recently become available in the United States.
read more
Here in the Midwest, Summer is for many of us the favorite time of year, but the sun that we crave so much leaves a lasting effect on your skin. There are ways to restore your skin from the stress inflicted by UVA and UVB rays during the summer months.
read more
The Whole Beauty Institute® offers a quick and noninvasive exfoliating treatment that removes inactive or dead skin cells. The treatment is known as dermaplaning. This helps new cells regenerate and come to the surface and removes the vellus hairs that create debris and oil, which can clog pores. It is a safe and simple procedure that is done in a comfortable and relaxing environment.
read more
The changes that a woman experiences as a result of pregnancy, breast feeding, and weight fluctuation may alter the contour of her breasts and abdomen in different ways. Someone coined the term "mommy makeover" to describe the combination of surgery to the abdomen and breasts that restores beautiful form and function to these areas.
read more
Microchanneling with Dermapen® Technology rejuvenates skin, reduces fine lines, improves scars, and decreases stretch marks.
read more
When I travel to a city for a plastic surgery meeting, I often bring home as much new insight from a visit to the art museum as I do from the technical presentations of the scientific panels at the meeting.
read more
Many patients come to see us during the Spring and Summer months for consultation about surgery that they plan for the Winter months.
read more
Intense Pulsed Light (IPL) Photofacial therapy at the Whole Beauty® Institute reduces brown and red areas on the face and beyond.
read more
Beth Harris, aesthetic nurse specialist, joins the Whole Beauty® Institute
read more
The Whole Beauty® Institute is pleased to announce that Beth Harris RN, CANS has achieved certification from the Plastic Surgery Nursing Certification Board as a Certified Aesthetic Nurse Specialist. Beth, who works in our Winnetka office, is well-known for her...
read more
WBR3™, an innovative new formulation developed by Dr. Cook, addresses three important aspects of skin rejuvenation: restoration of the skin's protective barrier, replenishes water content, and structural rejuvenation suitable for all skin types.
read more
Most of my patients are aware of the importance of protecting the face from the sun and are generally quite good about applying sun protection as a daily routine. The same cannot be said for the hands.
read more
Kybella® can help reduce fullness underneath the chin. Its commercial name is Deoxycholic Acid, a substance that helps the body break down fat during digestion. This fat-disrupting tendency has been recognized for many years.
read more
Patients choose Dr. John Q. Cook for breast implant surgery at the Whole Beauty® Institute in Chicago and Winnetka for several reasons. With over 2000 breast implant procedures to his credit, Dr. Cook has established a strong and consistent track record driven by a natural aesthetic.
read more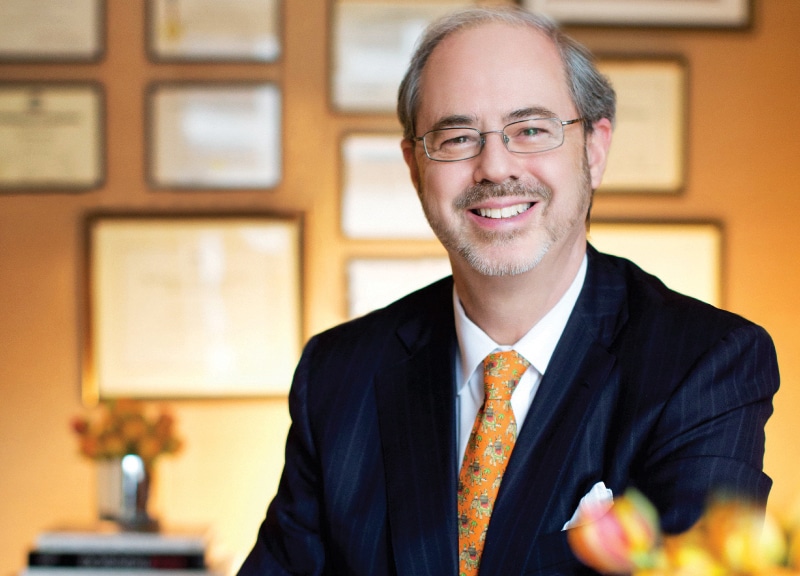 Learn more about Dr. John Q. Cook and the non-surgical treatments and plastic surgery procedures available at The Whole Beauty® Institute. Get tips and advice, discover new ways to improve your health and beauty, and more.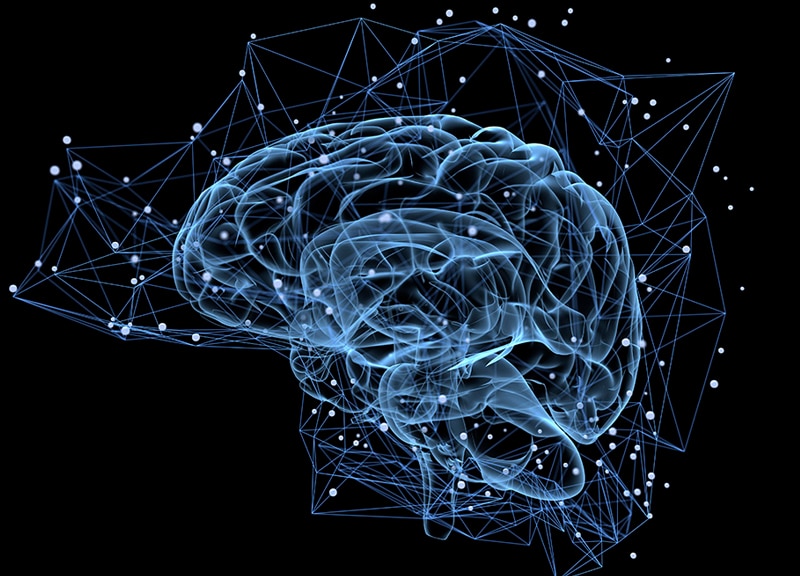 Dr. John Q. Cook shares his personal thoughts on well-being, quality of life, and more—all drawn from his decades of experience in the industry, studying and working with advanced technology and techniques.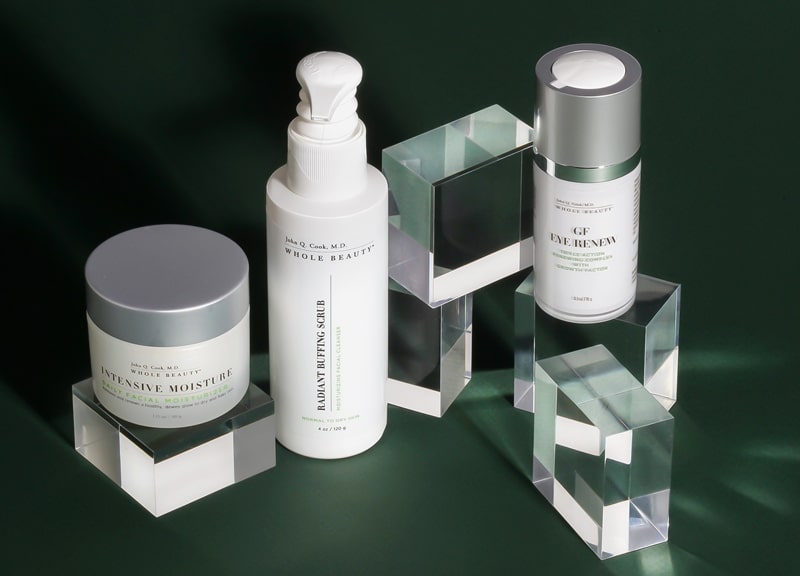 SkinShopMD was created by Chicago Plastic Surgeon Dr. John Q. Cook as a trusted source for skin health products and information. From his years of experience, he developed a portfolio of high-quality medical grade products to protect and rejuvenate your skin.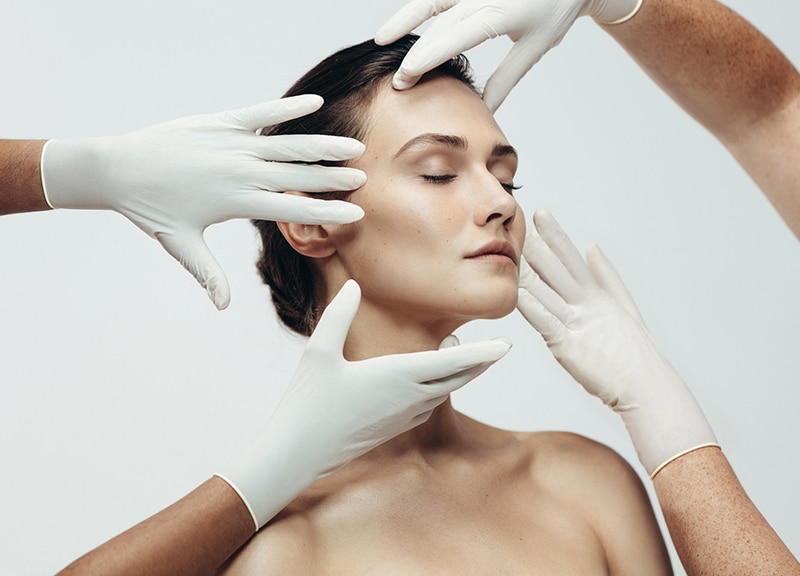 Education
Learn important information about surgical and non-surgical procedures to help you make informed decisions about your desired treatment based on your goals. Topics cover facial surgery, injectables, lasers, breast surgery, body contouring, and other treatments.
Testimonial and Practice Videos
Visit our Video Gallery to View More
Schedule a Consultation
Schedule a consultation with board-certified plastic surgeon, John Q. Cook, M.D., to learn more about plastic surgery solutions that may be right for you based on your aesthetic goals.
"*" indicates required fields
Our Office Locations
Our locations in the Gold Coast of Chicago and Winnetka in the North Shore reflect our commitment to convenient and discrete concierge-level service.
737 North Michigan Ave., Suite 760 Chicago IL 60611 (312) 751-2112 Entrance at 151 E. Chicago Avenue
118 Green Bay Road Winnetka IL 60093  (847) 446-7562
Located directly across from Indian Hill Metra Station