Breast Surgery Questions
Before choosing a Plastic Surgeon ask these 10 important questions.
Education and Credentials

REAL PATIENT RESULTS
See the difference experience makes. View the full before & after photo gallery of Dr. Cook and his team.
Breast Surgery Questions
10 Breast Surgery Questions to Ask Before Choosing a Plastic Surgeon
Breast surgery questions are extremely important to ask because augmentation surgery should carry a high level of patient satisfaction. In the last few years, however, I have noticed an increase in the number of patients who have been referred to me because they are unhappy with the results of breast implant surgery. I think there are several reasons for this apparent contradiction. First of all, there is an increase in the number of marginally qualified doctors who perform this surgery. Second, there are some individuals and organizations that have chosen to aggressively approach this field as an exercise in marketing. The only interest is in selling a product. No time is taken to see whether the operation is appropriate for the patient's needs or anatomy.

One of the most valuable services that a doctor can provide his patients is to say "no." If a patient is asking for an operation that will damage her breasts in the long run, or she has personal or medical reasons why this may not be the best time for surgery, then it is the doctor's obligation to inform the patient as to why she should not proceed with the surgery. To me, this is inherent in the concept of being a physician: One must always put patients' interests first. This role as trusted advisor (and, dare I say it, friend) is even more important in our current era of hyper marketing. As the advertising campaigns become increasingly glossy, as the websites and Instagram posts become increasingly "enhanced" to promote unrealistic expectations, patients are increasingly confused about what are the realistic outcomes from this operation.
In my opinion, it is the doctor's job to help his or her patient make a decision that is realistic, offers long-term value, and is tuned to her personal concept of beauty, as well as her lifestyle. This result simply cannot be achieved unless the physician and patient take the time to establish clear communication.
To help you, I have put together a list of 10 questions that anyone considering breast surgery should ask. If you ask them of me, I will be honored. If you ask them of another doctor, it will help you select someone who is proceeding from a genuine interest in your well-being.
1) What is your training and what are your credentials?
Remember that it is legal for anyone with a medical license to perform this type of surgery. To become a physician who is certified by the American Board of Plastic Surgery, the individual will have completed training in an approved residency program. This training lasts anywhere from five to eight years after the completion of medical school. The individual will also have been examined over several years in a rigorous series of oral and written examinations. The advantages of choosing a physician with these credentials should be obvious. Almost all board-certified plastic surgeons are members of the American Society of Plastic Surgeons. Plastic surgeons with a particular interest in aesthetic plastic surgery are selected for membership in the American Society for Aesthetic Plastic Surgery.
When evaluating a person's credentials, you need to look at the entire educational path that individual has followed. Take a look at the medical school and residency programs. Are these leading institutions? How about their undergraduate years? My point is simply that if there is a consistent path of educational excellence, this might give you an idea about how seriously this particular doctor takes his or her work.
2) What is your experience in performing plastic surgery of the breast?
Of course, there should be other criteria than mere surgical volume for selecting a physician. That said, there is probably an advantage in seeking the services of someone who has extensive experience with breast augmentation surgery. I would also suggest that this experience should extend beyond routine operations. There may be nuances of anatomy in your particular breasts that require more unusual or advanced techniques in order to obtain the best possible outcome. I also feel that there is an advantage in selecting a surgeon who has experience with reconstructive breast surgery, as the challenging circumstances that he or she will have encountered will work to your advantage.
3) What is your artistic vision? What do you think looks good?
Breast augmentation surgery is very much about visual aesthetics. It is very important that the patient and her surgeon establish clear communication about their mutual goals. If, for example, you desire a natural result while the surgeon is for some reason attracted to an "overdone" look, there will probably be a mismatch.
4) What are you trying to achieve in my particular case?
As a general rule, we stand a much better chance to achieve our goals if we are able to articulate them clearly. I would suggest you select a surgeon who can clearly express to you the specific goals he or she is attempting to achieve in your breast. There are many nuances in this surgery. It is not enough just to make them "bigger." In my opinion, a big, unnatural looking breast is a decided step down from a smaller, natural-appearing breast.
With breast augmentation surgery, there are a number of choices that you and your doctor will make. These include the access incision to the breast, the location of the implant (under the muscle or just under the breast), and the type of implant that is used. At the very least, the doctor should be able to explain to you why he or she has made this selection for you.
5) What is the accreditation of the facility where you will perform my surgery?
Whether your surgery is in a hospital, an outpatient surgery center, or a doctor's office, you should carefully check the accreditation of that facility. In general, the higher the level of accreditation, the better.
6) Who will administer the anesthesia during my surgery?
There are many possibilities. These include MD graduates from approved residency training programs, nurse anesthetists who perform anesthesia under MD supervision, and a whole host of other less-qualified individuals. All I can tell you is to do your homework carefully here, as you may be surprised to find out who is giving your anesthesia. I also think it is important that you meet the person who will be giving your anesthesia prior to the surgery. This usually occurs the morning of surgery. The anesthesiologist or nurse anesthetist should take the appropriate time to ask questions about your medical history and make certain that this will be a safe experience for you.
7) What types of breast surgeries do you perform?
This is a good question to help you discriminate between the breast implant assembly lines versus a physician who is truly going to approach you in an individualized manner. In my opinion, if a doctor says to you that he or she just does breast augmentations one way and they all look good, you are not buying the services of someone who is serious in their work. Whether an individual performs five, 50, 500, or 5,000 operations, each patient should be approached in an individualized manner.
8) What is your hospital affiliation?
If you have lived in a community for a while, you probably have a fairly good idea of what the leading hospitals are. If not, ask a friend who has lived in the community for a number of years. As a general rule, the leading hospitals are far more selective as to who they will allow onto their medical staffs. This is just one more way of helping you to sort through the confusing lists of doctors that you encounter. Even though the surgery will probably not be performed in a hospital environment, the hospital affiliation remains a useful gauge for selecting a physician, in my opinion. Remember, too, that in the extremely unlikely event of a serious complication, your doctor will probably draw upon the resources of the physicians at his hospital. You would certainly want a first-rate team working on your behalf. Often, but not always, leading physicians in a geographical area are affiliated with major teaching hospitals. If you are interviewing a physician who is not affiliated with a major teaching hospital, another indication of their level of commitment to their field might be whether they have offered any teaching courses or delivered any lectures at national meetings.
9) How will the operation protect the natural form of my breast?
If you just get a blank stare in response to this question, then you may be dealing with an individual who has not given much consideration to the long-term consequences of surgery. In my opinion, the single most common source of a long-term result that is artistically disappointing is a lack of respect for the natural architecture of the breast. You can easily recognize the natural base architecture of your breast as you stand in front of the mirror and support your breast with the opposite hand. You will be able to see a visual transition point where the breast border exists. The thinner you are, the more you will regret if someone selects for you an implant that violates this natural architectural border. In my opinion, this is not too different from putting an addition on a house that extends past the natural foundation line. There can be valid and appropriate reasons to change the fundamental breast architecture. For example, a patient with an element of congenital breast abnormality will, by definition, need an intelligent restructuring of the basal architecture of the breast. If, on the other hand, you have relatively normal breast anatomy, I would strongly suggest that you try to preserve your natural architecture. At the very least, it is important that the physician who examines you measures and notes the key architectural dimensions of your breast and is able to formulate an intelligent plan for you that takes these issues into account. If this does not happen during your examination, then you may want to seek a higher level of sophistication.
10) Are you evaluating the whole patient or just the breast?
Safety in medicine comes from attention to detail. If you have a consultation, pay attention to the questions that are asked with regard to your medical history. As a bare minimum, they should have obtained information about allergies, current medications, whether you are a smoker, whether you have had any surgeries, how you have healed from any previous surgeries, and whether you have any active medical conditions that might influence the safety of the operation. Remember that it is not just enough that you have entered this information on a form. Did the doctor review the medical history with you? If not, I think there might be others who are more concerned for your well being. Did the doctor take any time to get to know you as a person? This does much more than just make the experience warm and fuzzy. With breast surgery in particular, information regarding the type of work a person does, the type of exercise she enjoys, whether or not she has young children, and plans for future pregnancy can have a significant bearing on the specific recommendations we make.
As a final word of advice, trust your instincts. There are different styles of patients and different styles of doctors. If you don't feel that you have "hit it off" with your doctor and his or her team, you should continue your search. Since I have been in practice in the Chicago area for a good while, I have a decent sense of which doctors take a sincere interest in their patients' well being and work extremely hard to produce high-quality results. All I can tell you is this, if that little voice tells you that something isn't quite right here, then please respect it.
Shortly after your visit to the doctor's office for a consultation, give yourself a brief exit interview. Ask yourself the following questions: Did they take the time to learn your medical history? Do you think that the doctor has a good understanding of your goals? Does he or she share your vision? If your instincts say yes and you have answered these questions in the affirmative, then it is very likely that your decision to proceed with breast augmentation surgery will be one that you will be pleased with, both now and in the future.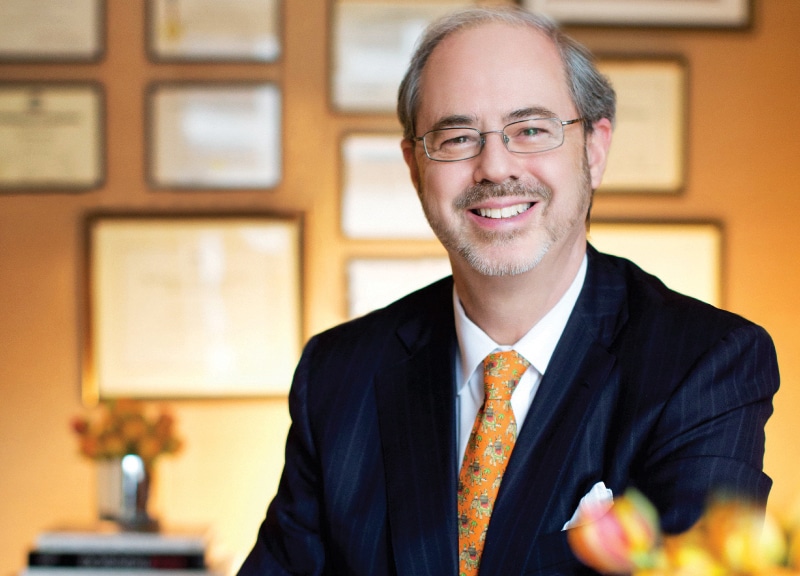 Learn more about Dr. John Q. Cook and the non-surgical treatments and plastic surgery procedures available at The Whole Beauty® Institute. Get tips and advice, discover new ways to improve your health and beauty, and more.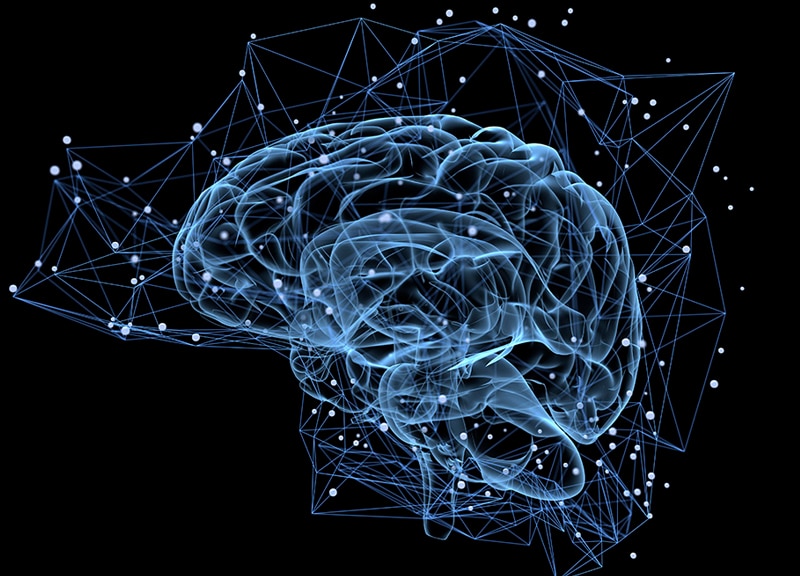 Dr. John Q. Cook shares his personal thoughts on well-being, quality of life, and more—all drawn from his decades of experience in the industry, studying and working with advanced technology and techniques.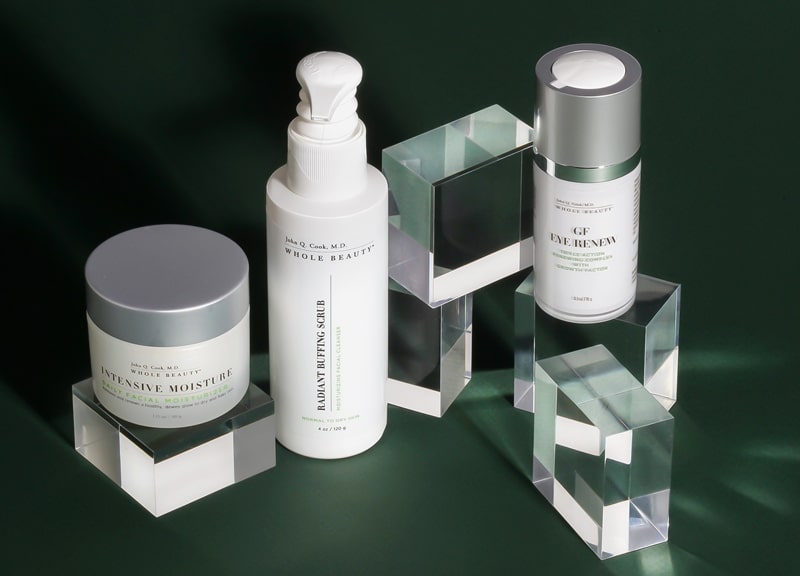 SkinShopMD was created by Chicago Plastic Surgeon Dr. John Q. Cook as a trusted source for skin health products and information. From his years of experience, he developed a portfolio of high-quality medical grade products to protect and rejuvenate your skin.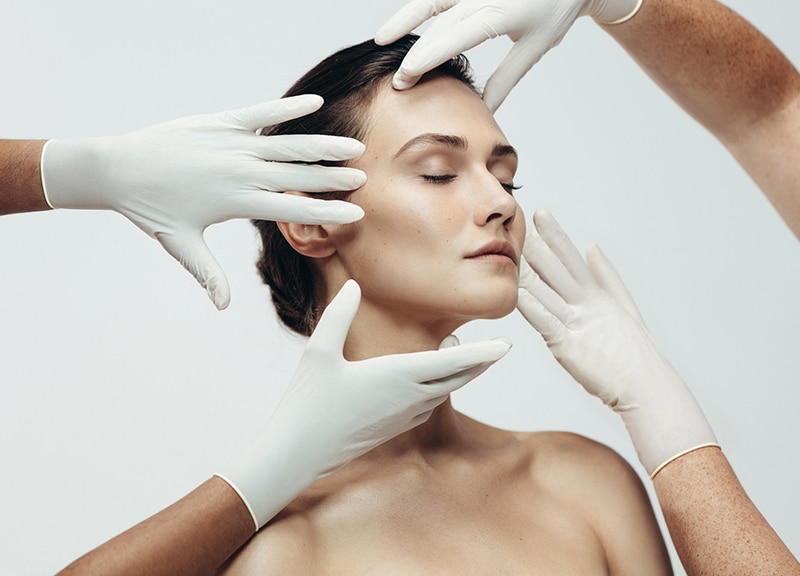 Education
Learn important information about surgical and non-surgical procedures to help you make informed decisions about your desired treatment based on your goals. Topics cover facial surgery, injectables, lasers, breast surgery, body contouring, and other treatments.
Testimonial and Practice Videos
Visit our Video Gallery to View More
Schedule a Consultation
Schedule a consultation with board-certified plastic surgeon, John Q. Cook, M.D., to learn more about plastic surgery solutions that may be right for you based on your aesthetic goals.
"*" indicates required fields
Our Office Locations
Our locations in the Gold Coast of Chicago and Winnetka in the North Shore reflect our commitment to convenient and discrete concierge-level service.
737 North Michigan Ave., Suite 760 Chicago IL 60611 (312) 751-2112 Entrance at 151 E. Chicago Avenue
118 Green Bay Road Winnetka IL 60093  (847) 446-7562
Located directly across from Indian Hill Metra Station