MOXI
Improve skin surface and reduce brown patches with advanced technology.
Why Choose The Whole Beauty® Institute For All Your Non-Surgical & Medical Aesthetic Needs.
Because of our roots in plastic surgery, we understand the continuum of surgical and medical aesthetics treatments and how the two can complement one another for optimal results. This allows us to offer a full range of treatment options for our patients.
Dr. Cook has a deep understanding of aesthetic treatments since he has studied them diligently and followed their development for over 25 years. While everyone on his clinical team adheres to our practice philosophy of naturalism.
We offer our treatments in a premium, unrushed caring environment that respects your privacy. This is why so many of our patients have been coming to us for 10 or even 20 years or more.
Our highly experienced team offers a full spectrum of aesthetic treatments that include the most advanced technology available.
Education and Credentials

REAL PATIENT RESULTS
See the difference experience makes. Scroll through before and afters in the photo carousel of MOXI patients.
MOXI®
Preventative Skin Care and Prejuvenation with Gentle Laser Treatments in Chicago and Winnetka
MOXI® at Chicago and Winnetka's Whole Beauty Institute is the ideal laser skin prejuvenation treatment to address early signs of aging. As we go through life, it's inevitable that our skin's tone, texture, and appearance will change. Normal aging results in chemical changes that alter the appearance of the skin, and lifestyle choices along with exposure to environmental stressors such as ultraviolet radiation and air pollution can also influence its condition. Wrinkles, sunspots, discoloration, and an uneven texture are common resulting cosmetic concerns.
Prejuvenation is a term that refers to cosmetic treatments done at a younger age to delay or prevent signs of aging for as long as possible instead of correcting them after they have worsened. As one of the gentlest laser treatments available, MOXI® restores a clearer, more youthful, and radiant appearance.

What Is MOXI® and How Does It Enhance Your Skin?
What is MOXI® good for? Patients who are curious about MOXI® laser benefits should know that it is a low-energy, laser-based treatment considered to be gentler than other laser resurfacing options.
Like all lasers, MOXI® works by delivering a concentrated beam of light of a single wavelength. Its 1927nm laser sits midway between the two wavelengths in the more powerful HALO laser.
MOXI® is a fractional laser resurfacing treatment, meaning it produces a laser beam divided into thousands of microscopic treatment zones to target a fraction of the skin at a time. The laser is designed to be non-ablative, which means it doesn't directly damage the surface. Instead, the energy passes through the surface and provokes a healing response. This leads to the regeneration of collagen and elastic fibers that are lost or disorganized by sun damage.
Since columns of thermal damage are created—as opposed to "all over" damage—the skin is able to quickly heal and regenerate itself. Leaving untouched areas around each column accelerates the healing, reduces side effects, and minimizes downtime.
The result is a smoother skin surface and better skin tone, as well as some improvement in pigmentation. This light, low-energy treatment can target large areas of the skin.
What Are the Benefits of MOXI®?
MOXI® works best for milder degrees of skin rejuvenation. The specific concerns that can be corrected with MOXI® include pigmentation irregularities, sun damage, uneven skin tone and texture, and various signs of aging. The laser is designed for minor, early effects of aging, such as fine lines and enlarged pores.


Can MOXI® Be Combined with Other Skin Resurfacing Treatments?
Although MOXI® and BBL can be done on their own as standalone treatments, we recommend combining them to maximize the effects. The combination of MOXI® and BBL (broadband light photorejuvenation) produces the most outstanding results.
The two complementary treatments work on different aspects of the skin, targeting different types of concerns. MOXI® improves the surface and texture of the skin, while BBL evens out areas of excess red and brown pigment. The effect of the two treatments together is truly synergistic.
If you choose to combine the two, the BBL will be performed first, followed by MOXI®.
Who is a Good Candidate for MOXI®?
In 2023, the demand for prejuvenation treatments is stronger than ever before. If your goal is to prevent signs of aging, you may be a good candidate for MOXI®.
With non-invasive treatments such as MOXI®, patients can prevent wrinkles, sagging, and sun damage from developing. MOXI® is an excellent choice for younger patients who are searching for light skin revitalization procedures to maintain healthy skin and are pro-active about anti-aging treatments. Patients of all ages who want brighter, glowing, and refreshed skin can benefit from it.
MOXI® can work well for patients who want light touch-ups or more dramatic skin revitalization with less downtime. Patients who want to correct deep wrinkles and severe sun damage would benefit more from a different option.
If you're wondering, "Am I a good candidate for MOXI® laser treatments?" we can explain more during your consultation to help you decide if the strategy is right for you. MOXI® can be an excellent addition to your long-term skin care regimen.
Since the skin's surface is not damaged, recovery is quick, making it well suited to people with active lifestyles. MOXI® is also safe and effective in all seasons and for all skin types and tones, including darker skin tones. It's highly effective on melasma. This laser can help you preserve the results from more aggressive laser skin resurfacing procedures.
Alternatively, MOXI® can be ideal for a patient who is not ready for the more powerful HALO® fractional laser. It can be thought of as a "Baby HALO®"—a lighter, gentler alternative to this more aggressive, hybrid fractional laser treatment that is usually our go-to choice for patients.
What Is the MOXI® Procedure Like?
MOXI® is highly convenient for patients since it is a simple, quick treatment that requires little to no downtime. A numbing cream can be provided beforehand, but the treatment is well-tolerated by most patients, and they may not require anything to reduce sensation. The laser is not usually painful, but you may experience a mild stinging feeling.
MOXI® is a highly customizable treatment. It has three energy settings, and its intensity can be adjusted to cater to each individual's specific goals.
At Level 1, discomfort is relatively mild, even without topical anesthesia. Most patients with level 2 or level 3 treatments will come in at least 30 minutes before their treatment so that a numbing cream can be applied to the skin.
The Whole Beauty® clinician will cleanse your skin and gently roll the device across your face as it delivers tiny bursts of energy in a pattern that leaves space between areas where the beams have penetrated. The power of the energy delivered and the spacing between the tiny spots of energy will be matched by your clinician to what is appropriate for your skin.
What Is Recovery Like After MOXI®?
MOXI® treatments have almost no downtime and minimal side effects. Patients are usually able to resume their normal daily activities right away. After a Level 1 treatment, there is mild redness and very little discomfort. If you have a Level 2 or Level 3 laser treatment with this device, plan on a day or two of redness and perhaps some darkening of treated areas of pigment. Protecting your skin from sun exposure will be essential after a MOXI® treatment, so be sure to apply sunscreen often. Your skin will be raw and there will be increased sensitivity to sunlight. It's recommended that patients have a series of MOXI® treatments for the most significant improvements.
In this video, Dr. Cook talks with a MOXI® patient about her treatment experience.
Can MOXI® Fit into an Active Lifestyle?
The benefits of outdoor exercise are well-known. Contact with fresh air and nature are essential to health and well-being. Even in Chicago, outdoor exercise is becoming a year-round pursuit. Walking, hiking, running, biking, tennis, golf, and watersports enhance the quality of life and a person's positive energy.
The downside to outdoor activity is sun damage to the skin. You may feel great and refreshed, but your skin is not matching how you feel. Your skin may have become dull and uneven, despite your use of sunscreen.
MOXI® provides an easy solution to this dilemma. You can continue with the activities that you love (with sunblock) but restore the freshness to your skin.
Why Should You Choose the Whole Beauty® Institute for MOXI® and BBL Treatments?
Our patients benefit from the leadership of Dr. John Q. Cook, a leading plastic surgeon. Dr. Cook has extensive experience with a wide range of nonsurgical treatments, including laser and light-based energy devices. Our team shares Dr. Cook's commitment to individualized treatments based on deep knowledge. Many of our patients have been coming to the Whole Beauty® Institute for years because of the care they have received.
What Are Some Alternatives to MOXI® for Skin Rejuvenation?
HALO® fractional laser provides dramatic skin rejuvenation and reduces an extensive range of skin concerns with ablative and non-ablative modalities. Erbium laser skin resurfacing is an advanced laser treatment that removes the damaged outer layer of skin so that healthier, new skin can take its place. It's designed for mild to moderate wrinkles. Intense Pulsed Light (IPL) is a soft, light-based procedure that is ideal for reducing uneven pigmentation.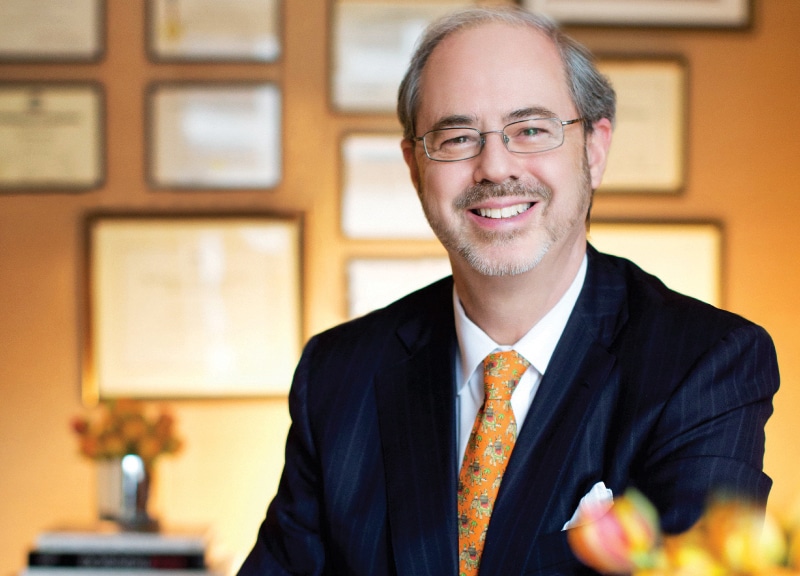 Learn more about Dr. John Q. Cook and the non-surgical treatments and plastic surgery procedures available at The Whole Beauty® Institute. Get tips and advice, discover new ways to improve your health and beauty, and more.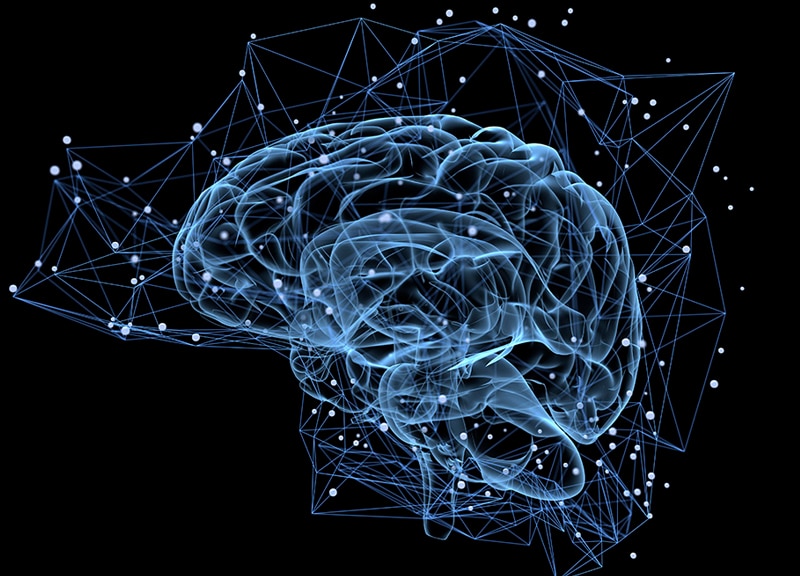 Dr. John Q. Cook shares his personal thoughts on well-being, quality of life, and more—all drawn from his decades of experience in the industry, studying and working with advanced technology and techniques.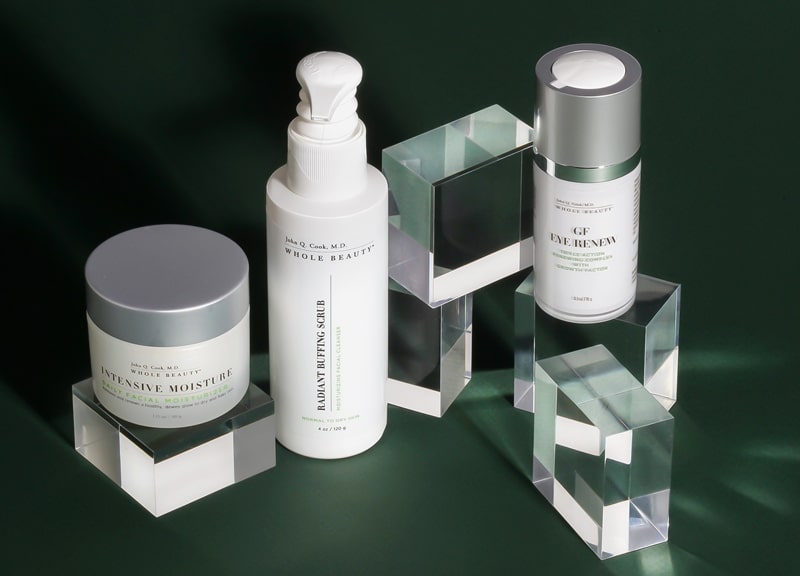 SkinShopMD was created by Chicago Plastic Surgeon Dr. John Q. Cook as a trusted source for skin health products and information. From his years of experience, he developed a portfolio of high-quality medical grade products to protect and rejuvenate your skin.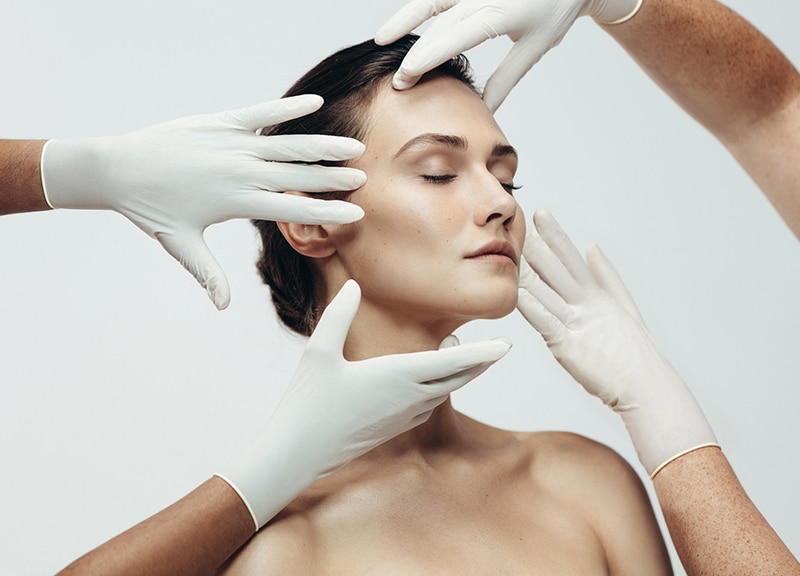 Education
Learn important information about surgical and non-surgical procedures to help you make informed decisions about your desired treatment based on your goals. Topics cover facial surgery, injectables, lasers, breast surgery, body contouring, and other treatments.
Testimonial and Practice Videos
Visit our Video Gallery to View More
Schedule a Consultation
Schedule a consultation with board-certified plastic surgeon, John Q. Cook, M.D., to learn more about plastic surgery solutions that may be right for you based on your aesthetic goals.
"*" indicates required fields
Our Office Locations
Our locations in the Gold Coast of Chicago and Winnetka in the North Shore reflect our commitment to convenient and discrete concierge-level service.
737 North Michigan Ave., Suite 760 Chicago IL 60611 (312) 751-2112 Entrance at 151 E. Chicago Avenue
118 Green Bay Road Winnetka IL 60093  (847) 446-7562
Located directly across from Indian Hill Metra Station