About Our Practice
A Leadership-Level Team with a Passion for Natural Benefits.
Education and Credentials

About Our Practice
Our Leadership-Level Team Has a Passion for Natural Benefits and Provides Individualized Treatment Across the Continuum of Medical and Surgical Aesthetics in Chicago and Winnetka
Every team member of the Whole Beauty® Institute follows the naturalistic approach of our founder, Dr. John Q. Cook. We believe that the best results of treatments make you look great, but leave your friends guessing why. We achieve these results by building on the best elements of your natural structure. We simply want you to "Be Your Best Self®."
Our practice began with a focus in aesthetic plastic surgery. Dr. Cook's lifelong interest in art and aesthetics found expression in his work in three areas:
Facial Aesthetic Surgery for Rejuvenation and Refinement
Dr. John Q. Cook is well known for his naturalistic approach to all aspects of facial rejuvenation surgery. He has developed techniques that address the four major aspects of facial aging: structural descent, volume loss, altered expression, and surface changes. His work derives from a lifelong study of art and aesthetics.
A detailed evaluation is the heart of Dr. Cook's process of facial rejuvenation. He carefully analyzes each face in order to understand its unique beauty and expressive qualities. He encourages patients to bring pictures to the consultation that show the face at different intervals of time, so he can appreciate the specifics of each person's aging process.
Dr. Cook has performed fat transfer as part of facial rejuvenation for 20 years. He has carried out several thousand facial fat transfers, either as independent procedures or in combination with facelift or eyelid surgery. A proper restoration of facial volume is essential to a natural-appearing face lift and helps to avoid an over-pulled look that is still too commonly seen with facial surgery.
The brow, upper eyelid, and lower eyelid form a key expressive zone, and their motion and position can send messages about our character and emotions. With the passage of time, changes in the eyelid region can send confusing messages to others about our inner sense of vitality. Dr. Cook offers his patients a wide portfolio of techniques of brow lift, upper eyelid surgery (upper blepharoplasty), and lower eyelid surgery (lower blepharoplasty) that allow for restoration of each patient's unique expressive identity. Many of these techniques allow for surgery under local anesthesia in our Chicago and Winnetka offices.
Dr. Cook is passionate about the need for naturalism and precision in facelift surgery. He has developed techniques that address each of the three key zones of structural descent in the face and neck: the cheek, the jaw border, and the neck.
"When properly performed," Dr. Cook says, "a facelift should make you look more like yourself rather than less so. Much of this comes from a detailed understanding of how the facial structures change over time, so that the surgery can be a work of restoration, rather than alteration."
Almost all of Dr. Cook's face and neck lifts are combined with fat transfer, since in most patients a loss of natural fat volume is a key component of the facial aging process. The combination of lifting and volume restoration is synergistic.
A significant percentage of the cheek lifts, jaw border lifts, and neck lifts in our practice can be carried out under local anesthesia in our offices. If IV sedation or light general anesthesia is required, we make use of a high-quality surgical center near the Chicago office.
Dr. Cook is also a leader in minimally invasive facial rejuvenation. During your consultation, he will let you know if these techniques are appropriate for you. For the right patient, the combination of FaceTite (which tightens the neck and jaw border), minimally invasive cheek lift, fat transfer, and resurfacing can provide significant rejuvenation without the incisions associated with a surgical lift.
Patients who undergo surgery with Dr. Cook to rejuvenate the brow, eyelids, face, and neck can access the benefits of our non-surgical practice. Our team of the Whole Beauty® Institute offers a wide range of treatments that can further enhance the benefits of your surgery.
Patients who come to Dr. Cook for rhinoplasty (nasal surgery) benefit from the same natural aesthetic that inspires his facial rejuvenation surgery. Dr. Cook carefully studies your facial proportions and breathing efficiency to formulate a plan that will enhance the appearance of the nose and optimize your breathing mechanics. The nose that he creates will respect your intrinsic facial structure and will adhere to principles of artistic balance.
Breast Surgery at the Whole Beauty® Institute
Patients who consult with Dr. Cook for breast surgery benefit from his highly developed sense of naturalism and proportion, as well as from his array of sophisticated techniques.
Early in his practice, Dr. Cook focused much of his energy on breast reconstruction surgery at Rush University Medical Center. The skills he developed in this challenging field benefit patients who come to him for all forms of breast surgery, whether aesthetic or reconstructive.
Your consultation for breast surgery will be highly individualized and comprehensive. In order for us to achieve a result that matches your goals, we need to consider your lifestyle, your pattern of activity, and your personal aesthetic, as well as the fundamental structure of your breasts.
We help our patients to visualize the potential results of surgery in several ways. During your consultation, you will have access to an extensive library of before-and-after photographs of all types of breast surgery, a small portion of which is available on this website. For patients who are considering breast implants, we make use of 3-D imaging and custom implant sizers, so that you can have an idea of how a particular implant choice will enhance your breasts.
At the Whole Beauty® Institute, you will find a team that strives to optimize every aspect of your breast surgery experience.
In recent years, a good amount of Dr. Cook's activity has focused on the area of structural breast surgery. This is an advanced technique that benefits many patients who are interested in breast lift (mastopexy), breast reduction, and combined augmentation and lift (augmentation-mastopexy). The technique offers three specific advantages: reduced scars when compared to classical techniques, deep anchoring of breast tissues so that the breast is held in place by more than tightened skin, and a rearrangement of breast tissue that restores fullness to the upper breast without implants. During your consultation, Dr. Cook will determine if the structural technique is a good choice for you.
In preparation for your consultation, please visit the breast surgery overview page. We also provide detailed information about breast implants, breast augmentation, breast augmentation with lift, breast lift, breast reduction, revisional breast surgery, and breast reconstruction for your specific area of interest.
Advanced Body Contour Surgery at the Whole Beauty® Institute
At the Whole Beauty® Institute we offer our patients a comprehensive array of body contour options, from non-invasive to minimally invasive to surgical.
Our patients benefit from our significant experience in non-invasive fat reduction. We were the first practice in the Midwest to offer SculpSure®, a laser method of fat reduction that works best on trim patients with isolated fat deposits. We have extensive experience with non-invasive radiofrequency technology for skin tightening (Forma™) and fat reduction (BodyFX®), which enhance the power of fat reduction. We are leaders in the use of Evolve, a cutting-edge treatment that tightens skin, reduces fat, and tones muscle.
Dr. John Q. Cook has more than 20 years of experience with all major techniques of liposuction and surgical fat reduction. These techniques include classical liposuction, Vaser® lipoplasty, SlimLipo® and SmartLipo® laser liposuction, and BodyTite®. The majority of liposuction surgery is carried out under local anesthesia in our Chicago and Winnetka offices. Patients consistently remark upon the quality of their results and the ease of recovery. Dr. Cook's highly developed sense of form and proportion helps us to produce sophisticated results on a consistent basis.
For patients who have significant looseness of the abdomen, Dr. Cook makes use of the high lateral tension abdominoplasty technique. In Dr. Cook's opinion, this three-layer repair of abdominal support combined with liposuction remains the most powerful technique to create a beautiful abdominal form. He has several variations of this technique that he can use for specific patient needs. For some patients, it is possible to obtain a nice improvement with laser liposuction combined with a reduction of lower abdominal skin. This has a quicker recovery than a more extensive abdominoplasty.
Dr. Cook often combines abdominoplasty with breast surgery in order to restore visual harmony to the central portion of the body. Frequent options include breast augmentation, structural breast lift, and breast reduction. This combination of surgeries is frequently referred to as a "Mommy Makeover." In Dr. Cook's opinion, surgery of this nature is best performed in a surgical center, rather than an office. Our patients recover in a five-star hotel that is connected to the surgical center and receive one-on-one attention from an experienced nurse. A variety of measures—including leg compression devices (that minimize risk of blood clots) and access for IV fluids—are part of our routine and provide an extra measure of safety.
Dr. Cook is well known for his work in arm contour surgery. The SlimLipo® technology provides significant tightening as well as fat reduction and is often an excellent solution for arms that are heavy and have a mild to moderate reduction in skin tone. The power of arm tightening can be enhanced when Dr. Cook adds the BodyTite® technology. For patients with a greater amount of looseness in the arms, Dr. Cook uses a modification of the brachioplasty operation that places the scar in a less conspicuous location than traditional techniques.
For select patients, Dr. Cook carries out other body contour surgeries, such as the back lift, the inner thigh lift, and the posterior body lift. The correction that is obtained from these procedures can be a powerful motivator to maintain healthy habits of nutrition and exercise.
Cellulaze® is a minimally invasive laser technology for cellulite reduction that is best suited to patients with a moderate degree of cellulite and good skin tone. Our latest protocols often combine this treatment with other radiofrequency technologies in order to amplify the result.
For more than 20 years, Dr. Cook has developed a portfolio of techniques that allow him to produce results for his patients that are individualized and natural.
As Dr. Cook built his successful practice, he realized that his advanced surgical procedures were part of a continuum of aesthetic solutions. It made no sense to obtain a beautiful result from facial rejuvenation surgery and to leave all other aesthetic treatments to chance. At a time when most plastic surgeons denigrated the value of non-surgical aesthetic treatments, Dr. Cook devoted a considerable part of his energy to finding the best and most-innovative non-surgical options for his patients. He was one of the first plastic surgeons in the Midwest to realize the benefits of an integrated approach to medical and surgical aesthetics. His patients benefit from the depth of knowledge that he has acquired over many years of work in the field.
The remarkable success of the Whole Beauty® Institute springs from our key principles:
Assemble a team of leadership-level clinicians

Provide our patients with in-depth knowledge

Insist on naturalistic results in everything that we do

Achieve the highest standards of education within our team

Treat our patients as friends who will be with us for many years
All Team Members Share Dr. John Cook's Passion for Excellence
Our clinical team at the Whole Beauty® Institute continues to grow as patients spread the word about the special experience of the Chicago and Winnetka offices. We are successful in attracting team members who have a true passion for excellence in their work.
We emphasize collegiality in our approach to our patients. Dr. John Q. Cook supports numerous activities both within and outside the practice that enables each team member to reach her or his full potential. Our clinical team meets regularly to sharpen our skillsets and review the latest research in the fields of aesthetic plastic surgery and medical aesthetics. The entire team meets frequently to review our record of service and to find new ways to enhance the experience of our patients. Team members also take advantage of local, national, and international meetings to bring back knowledge that can be shared with colleagues and enhance our performance to the best it can be.
Every team member at the Whole Beauty® Institute shares our core values:
provide individualized results for each patient

follow an aesthetic that emphasizes naturalism

act out of total concern for each patient's well-being

strive for the highest level of education and skill

share deep knowledge of your craft with colleagues and patients

maintain collaboration and team spirit
As a result of our collective enthusiasm and passion for our work, many of our patients have been coming to the Whole Beauty® Institute for 10, 15, or even 20 years.
Aesthetic Plastic Surgery at the Whole Beauty® Institute
Our patients benefit from Dr. John Q. Cook's highly naturalistic aesthetic and his extensive experience of more than 20 years in his areas of specialty: facial aesthetic surgery, aesthetic and reconstructive breast surgery, and advanced body contour surgery. He has developed techniques in each of these areas that recognize classic principles of plastic surgery while incorporating cutting-edge techniques that have met his high standards.
We have assembled one of the best teams in the field to guide you through your surgical experience. Local, national, and international patients will find a total commitment to concierge-level service. We treat our patients like family members and do our best to make your surgical experience safe and comfortable.
Dr. Cook's practice has received numerous awards and has achieved high ratings from our surgical patients.

Guiding Principles of Dr. Cook's Surgical Practice
Dr. Cook's surgical practice has achieved leadership level by following these guiding principles:
strive for excellence in results

provide consistent and natural results

build on the intrinsic beauty present in each patient

offer a range of options to meet patients' goals

leverage aesthetic surgery to enhance health and well-being

offer highly personalized service across the entire team
Where Will My Surgery Be Performed?
The setting for your surgery depends on your needs. Dr. John Cook offers a portfolio of settings that offers the highest level of quality.
Many of Dr. Cook's surgeries have been designed so that they can be accomplished with the patient under local anesthesia. If this is the case, you will experience your surgery in either the Chicago or the Winnetka location of the Whole Beauty® Institute. Patients appreciate the comfort and privacy of the office surgery experience.
If your surgery requires general or IV sedation anesthesia, it will be performed in a state-of-the-art private surgical center near Dr. Cook's Chicago office. We believe that this setting offers significant advantages over in-office surgery to patients who require more than local anesthesia. Most patients will recover from surgery at home, but for patients with more extensive surgery or who come from a distance, we offer recovery at a five-star hotel that is connected to the surgical center. A highly experienced nurse can be available to help you with the early stages of your recovery.
For patients who require surgery in a hospital setting, Dr. Cook is proud to perform surgery at Rush University Medical Center, where he has been on the staff for more than 20 years. Rush, a leading academic medical center, was recently ranked in the top five among 102 leading United States academic medical centers by the Vizient study.
Non-Surgical Treatments at the Whole Beauty® Institute
We are the Chicago region's leaders in non-surgical rejuvenation of the face and body. Our success comes from several factors:
Dr. John Q. Cook's deep knowledge of the field and direct oversight over his top-level team

a team of clinicians with a passion for excellence and a dedication to patient care

a sophisticated visual aesthetic that guides every treatment

an in-depth evaluation of every patient and a detailed plan of action

a portfolio of advanced of treatments and products carefully vetted by Dr. Cook
We Build Upon Each Patient's Unique Beauty
At the Whole Beauty® Institute, we reject stereotypical concepts of beauty. A careful and individualized analysis is the basis for each patient's treatment plan.
"Return to You™" expresses our desire to simply restore what is best about your appearance without altering your identity. This process begins with an evaluation that is unique to the Whole Beauty® Institute: the WBI View™.
WBI View™ is a structured evaluation of your appearance that will provide you with a detailed map of your treatment possibilities over the next year. There are four steps to the evaluation:
a review of your overall health and all medical and surgical aesthetics treatments you have received in the past

your input about how your appearance has changed and your goals for treatment

a detailed analysis by the WBI clinical team.

a treatment map that outlines possibilities and goals for the next year.
Your analysis follows a system that has been designed by Dr. John Q. Cook to measure the four key aspects of appearance: contour, expression, tone, and surface quality. Each of these variables is measured by the latest technology and by grading systems developed by Dr. Cook. Aspects of the aging process can be quantified. This enables us to show you in an objective way the progress you have made as you move through our treatments.
Contour
With the facial aging process, there is often a loss of fullness or contour in several zones of the face, which imparts a hollow appearance. These areas include the cheek, the temple, the chin, and the framing zone around the lips. We offer a complete portfolio of volume restoration, which includes fat transfer and a wide range of injectable fillers. Sometimes there can be excess fullness in specific areas of the face and neck, which usually comes from excess fat. This can be addressed by a variety of treatments: liposuction, non-invasive fat reduction, and Kybella®, an injectable fat-melter.
Expression
The expressive character of your face projects to others your mood and sense of wellbeing. Our expressions are conveyed by the fundamental position of key expressive zones—such as the brow, the corner of the eye, and the mouth—and the motions of these areas.
Over time, there are several factors that can alter the key expressive zones, so that a face may send a confusing message. Patients may remark that other people tell them they look sad or tired or worried when they are not feeling that way. Habits of expression, such as frowning when in deep concentration or squinting when playing sports outdoors, will over time produce expression lines between the brows an in the crow's feet area. These habits will also change the position of expressive areas of the face.
As facial structures descend with the aging process, patients develop compensatory habits that produce additional expression lines. For example, as the brows descend with the aging process, most people will subconsciously activate the muscles that lift the brows, which creates horizontal lines across the forehead. Facial structural descent associated with the aging process can also change the set-point of facial expression. As the cheek and jaw border structures drift downward as we age, the corner of the mouth and surrounding contours take on a sad look. One other cause of change in facial expression is volume loss itself. Loss of volume in the temple can change brow position. Loss of volume in the cheek can affect the posture of the mouth and lips.
We can restore your expressive identity at the Whole Beauty® Institute. We begin the process with a detailed analysis of your face to identify the cause of the changes you experience. We can then provide you with a range of options. Sometimes it is simply a matter of using relaxants such as BOTOX®, Dysport®, or Xeomin® to soften and rebalance the actions of facial muscles. In other cases, volume restoration or tightening of facial structures may contribute to the solution.
Tone
At the Whole Beauty® Institute, we offer our patients a wide selection of treatments to improve facial tone. We will analyze the tone of four key facial regions—the forehead, the cheek, the jaw border, and the neck—as part of the WBI View™ evaluation process and help you select a treatment that matches your goals.
Many of the milder treatments and products that we offer at the Whole Beauty® Institute will lead to improvement in facial tone; this may be all that is necessary for the younger patient who is just beginning to notice that the face is not as well-toned as it once was.
The next step in terms of power is the use of advanced radiofrequency devices such as Forma® to tighten the skin of the face and neck. A series of non-invasive treatments will provide a nice improvement in facial tone. For added power, we often combine these treatments with intense pulsed light and fractional radiofrequency wrinkle reduction (Fractora®). We were one of the first practices in the Midwest to recognize the potential benefits of radiofrequency skin tightening and skin resurfacing, and our patients benefit from our extensive experience.
FaceTite® is the most advanced tightening technology that we offer short of surgical lifting. Through a tiny incision a probe is placed under the skin and a second probe is placed on top of the skin. As the surgeon glides the probes through the area of treatment, energy flows between the tips of the probes. This energy tightens the skin in a way that far surpasses what we have seen with previous devices. This technology can work well for many people with mild to moderate looseness, especially in the jaw border and neck areas.
Dr. John Q. Cook often combines the Face Tite® with other treatments to provide noninvasive facial rejuvenation. Frequently this includes a minimally invasive cheek lift, facial fat transfer, the Halo® hybrid fractional laser, and intense pulsed light. These stateof- the-art procedures combined with Dr. Cook's cultivated visual aesthetic provide substantial benefits to our patients.
For the most powerful and long-lasting results, there is no substitute for surgical lifting, an area where Dr. Cook has long been a recognized leader. He has developed techniques that address the key zones of facial aging in a highly natural way. Many of these procedures can be done with the patient under local anesthesia, as desired.
Surface
The aging process, sun, and stress change the character of the skin's surface in undesirable ways. Pigment may become uneven, tiny vessels may appear, the skin becomes thinner, and the surface becomes dull. Wrinkles and rough patches appear on the skin as well.
Our highly experienced aesthetics team will help you design a program to correct problems with the skin's surface. We can present you with a plan that will map the rejuvenation process over the next year. The technology that measures skin abnormalities as part of the WBI View™ evaluation process can also measure and show you your progress over time.
We offer our patients the Whole Beauty® line of medical-grade skin care products, carefully designed by Dr. Cook and consistent with his principles of product formulation. Our flagship product WBR3 addresses the "3 Rs" of skin restoration: replenish water content, restore the protective barrier, and rejuvenate the skin without harsh retinoids.
Patients amplify the benefits of our product line with our portfolio of treatments available in our Chicago and Winnetka offices. Our leadership-level team will deliver individualized combinations of treatments that will restore your skin to optimum appearance and function. Our advanced portfolio of treatments includes custom skin peels, micro channeling/microneedling, dermaplaning, fractional radiofrequency, laser treatments with enhanced product delivery, IPL, BBL, Halo® hybrid fractional laser, HydraFacial®, oxygen facials, and medical-grade microdermabrasion.
We Will Follow Your Treatment Map to Optimize Your Natural Appearance
We will provide you with a range of possible treatments for the four key aspects of appearance and help you select treatments that are best suited to your goals.
Medical Aesthetics Treatments of the Hands, Chest, and Body
At the Whole Beauty® Institute, we offer advanced treatment packages that rejuvenate key areas outside the face and neck. We have solutions for aging of the hands, chest, knees, elbows, and other body areas.
To learn more about our Medical Aesthetics Team and the treatments they offer, please visit the Non-Surgical Overview page of this website or visit pages about specific treatments and products

The Good and the Bad of the Barbie Botox Trend aka TraptoxWhat does Barbie Botox do? The Barbie Botox treatment, also known as Traptox, has been trending in social media after the release of the recent Barbie movie starring Margot Robbie. The Barbie Botox treatment...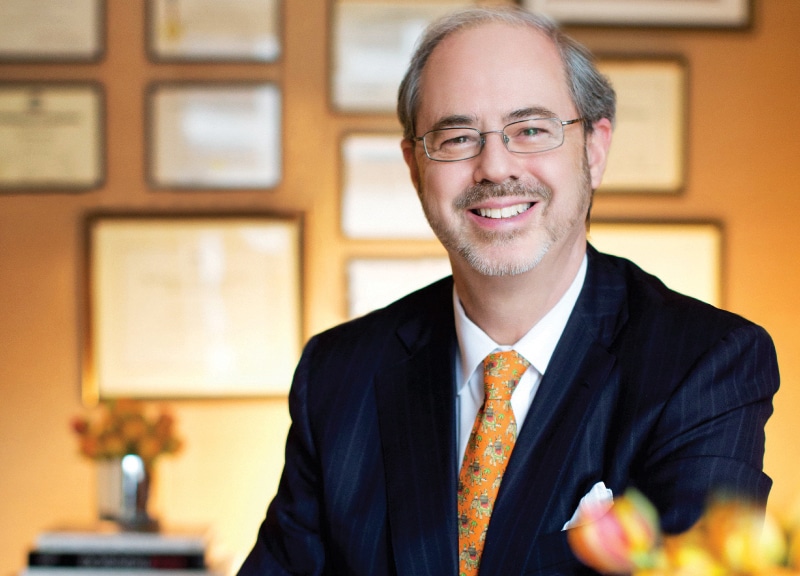 Learn more about Dr. John Q. Cook and the non-surgical treatments and plastic surgery procedures available at The Whole Beauty® Institute. Get tips and advice, discover new ways to improve your health and beauty, and more.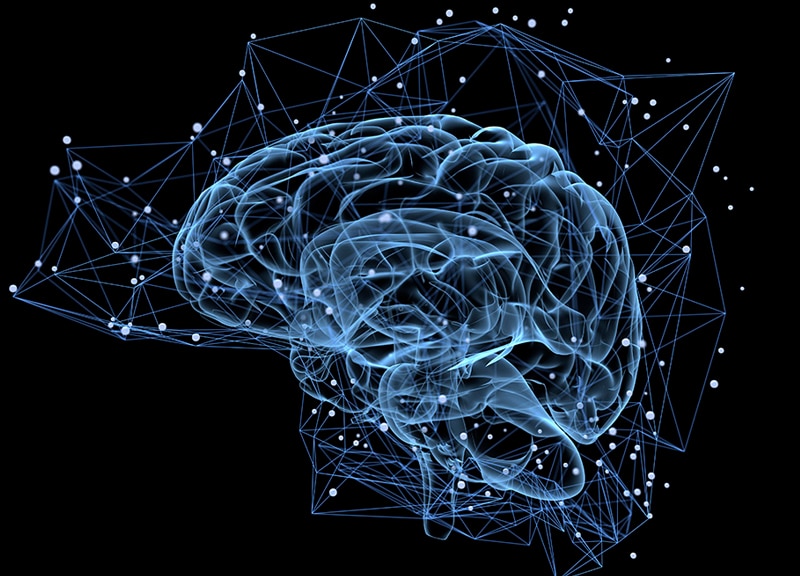 Dr. John Q. Cook shares his personal thoughts on well-being, quality of life, and more—all drawn from his decades of experience in the industry, studying and working with advanced technology and techniques.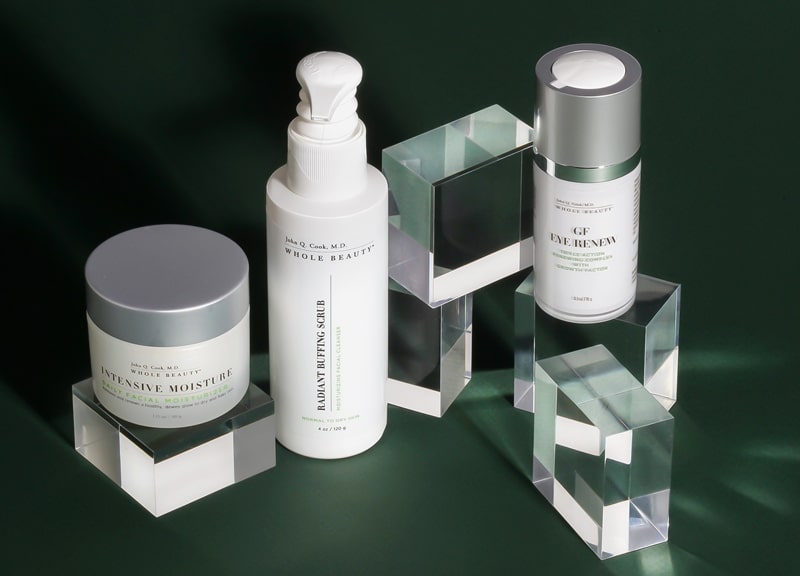 SkinShopMD was created by Chicago Plastic Surgeon Dr. John Q. Cook as a trusted source for skin health products and information. From his years of experience, he developed a portfolio of high-quality medical grade products to protect and rejuvenate your skin.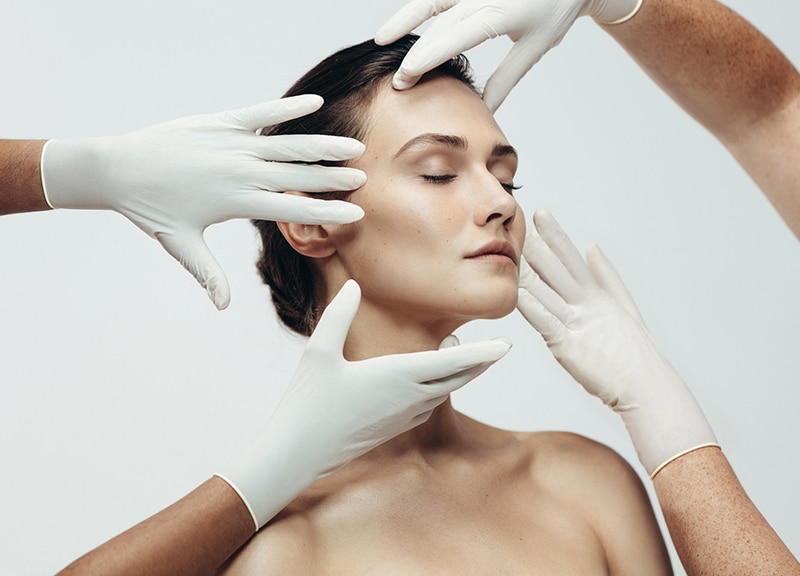 Education
Learn important information about surgical and non-surgical procedures to help you make informed decisions about your desired treatment based on your goals. Topics cover facial surgery, injectables, lasers, breast surgery, body contouring, and other treatments.
Testimonial and Practice Videos
Visit our Video Gallery to View More
Schedule a Consultation
Schedule a consultation with board-certified plastic surgeon, John Q. Cook, M.D., to learn more about plastic surgery solutions that may be right for you based on your aesthetic goals.
"*" indicates required fields
Our Office Locations
Our locations in the Gold Coast of Chicago and Winnetka in the North Shore reflect our commitment to convenient and discrete concierge-level service.
737 North Michigan Ave., Suite 760 Chicago IL 60611 (312) 751-2112 Entrance at 151 E. Chicago Avenue
118 Green Bay Road Winnetka IL 60093  (847) 446-7562
Located directly across from Indian Hill Metra Station