Laser Hair Removal
Reduce unwanted hair with (BBL) Broad Band Light®.
Why Choose The Whole Beauty® Institute For All Your Non-Surgical & Medical Aesthetic Needs.
Because of our roots in plastic surgery, we understand the continuum of surgical and medical aesthetics treatments and how the two can complement one another for optimal results. This allows us to offer a full range of treatment options for our patients.
Dr. Cook has a deep understanding of aesthetic treatments since he has studied them diligently and followed their development for over 25 years. While everyone on his clinical team adheres to our practice philosophy of naturalism.
We offer our treatments in a premium, unrushed caring environment that respects your privacy. This is why so many of our patients have been coming to us for 10 or even 20 years or more.
Our highly experienced team offers a full spectrum of aesthetic treatments that include the most advanced technology available.
Education and Credentials

REAL PATIENT RESULTS
See the difference experience makes. View the full before & after photo gallery of Dr. Cook and his team.
Laser Hair Removal to Reduce Unwanted Body Hair In Chicago and Winnetka
Dr. John Q. Cook oversees and closely monitors laser hair removal at the Chicago and Winnetka-based Whole Beauty® Institute to maximize both safety and results. The intense pulsed light-based treatment involves several sessions designed to reduce hair growth where it isn't wanted on the body.
The Whole Beauty® Institute team is highly trained in the advanced technology that makes laser hair removal possible. Though the IPL device is sophisticated, the experience level of the clinician can make a difference in both patient comfort and long-term results.

How Does Laser Hair Removal Work?
Every hair on the human head, face, and body grows from a small "cup" in the skin called a follicle. Damaging a follicle can prevent it from properly growing new hairs in the future.
Laser hair removal involves positioning a device to emit controlled flashes of light over the treatment area. Hair-filled follicles that hold pigment darker than the surrounding skin absorb this intense visible energy, converting it to heat. Once the follicle reaches a sufficient temperature, it is disabled. No new hair will grow for a significant amount of time, and hairs that do eventually grow are typically finer and lighter in color, making them harder to see.
The light-absorbing process crucial to successful laser hair removal works only on follicles that are in what is known as the "anagen" or growth phase. A significant portion of the follicles in a given area—about 85 percent—should be in this phase at the same time, leaving another 15 percent in a transition phase (catagen), resting phase (telogen), or shedding phase (exogen), when an old hair falls out prior to a new one emerging.
At Whole Beauty® Institute, we recommend six to 10 laser hair removal treatments at our Chicago and Winnetka offices in order to catch the maximum number of follicles in their active phase. The sessions should be spaced four to six weeks apart.
What Are the Results of Laser Hair Removal?
In the days and weeks following laser hair removal, you will notice some temporary redness, similar to a sunburn, in the treated area. The hairs there will eventually fall out, leaving behind smooth skin without the side effects common to plucking, waxing, and shaving, including ingrown hairs.
Talk to the Whole Beauty® Institute team about what to expect in terms of duration for a good idea of what to expect. Every person is different, but laser hair removal typically generates long-lasting results.
Other Uses for Light in the Chicago and Winnetka Areas
The light energy that drives laser hair removal treatments is also ideal for reducing the appearance of facial blemishes and redness, stimulating collagen production to smooth out fine lines, and more. Consider Halo® fractional laser, erbium laser skin resurfacing, and IPL and BBL photorejuvenation for your face and other body areas, as well as laser vein treatments.
The effects of many laser and light treatments can complement the results of other nonsurgical treatments—and even plastic surgery procedures.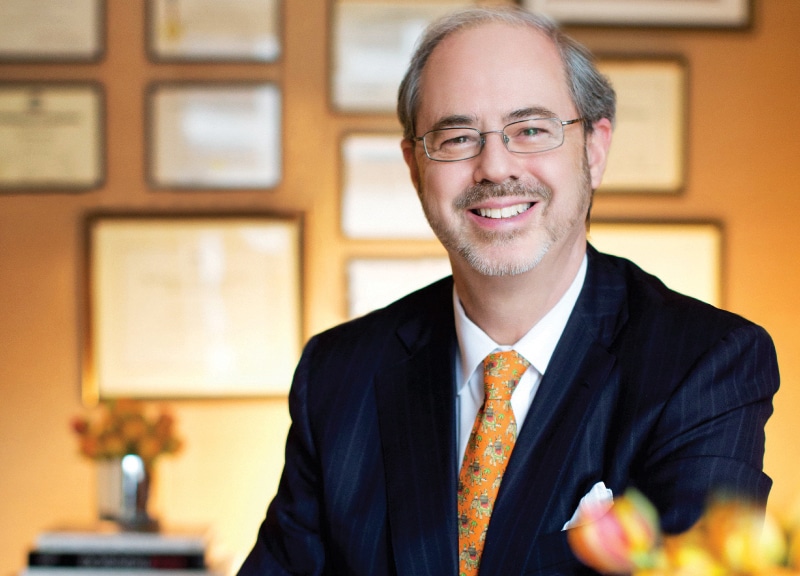 Learn more about Dr. John Q. Cook and the non-surgical treatments and plastic surgery procedures available at The Whole Beauty® Institute. Get tips and advice, discover new ways to improve your health and beauty, and more.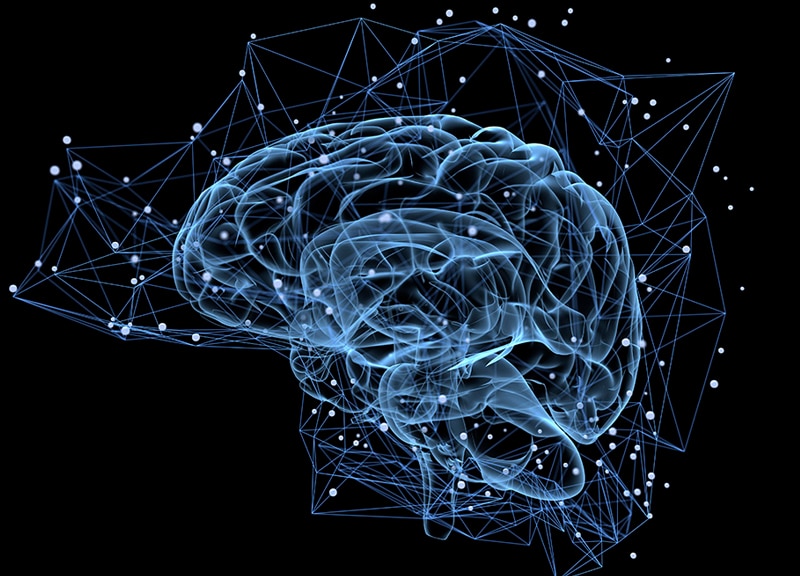 Dr. John Q. Cook shares his personal thoughts on well-being, quality of life, and more—all drawn from his decades of experience in the industry, studying and working with advanced technology and techniques.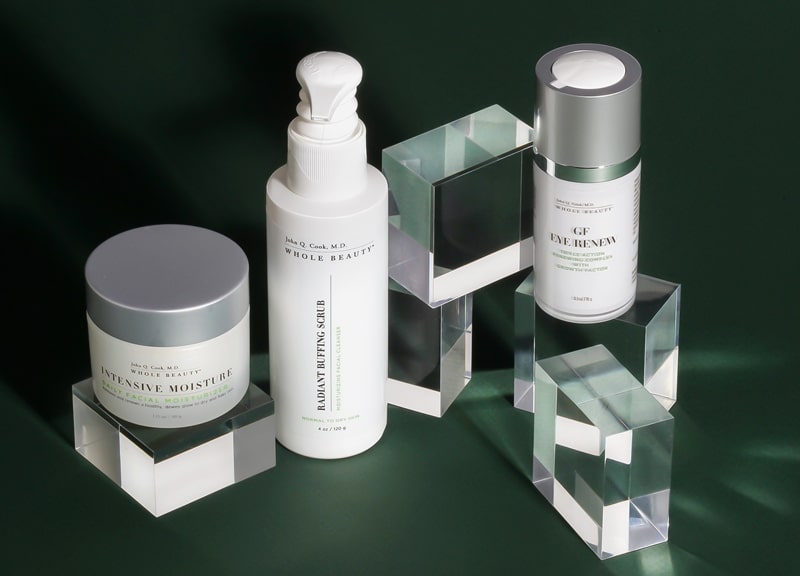 SkinShopMD was created by Chicago Plastic Surgeon Dr. John Q. Cook as a trusted source for skin health products and information. From his years of experience, he developed a portfolio of high-quality medical grade products to protect and rejuvenate your skin.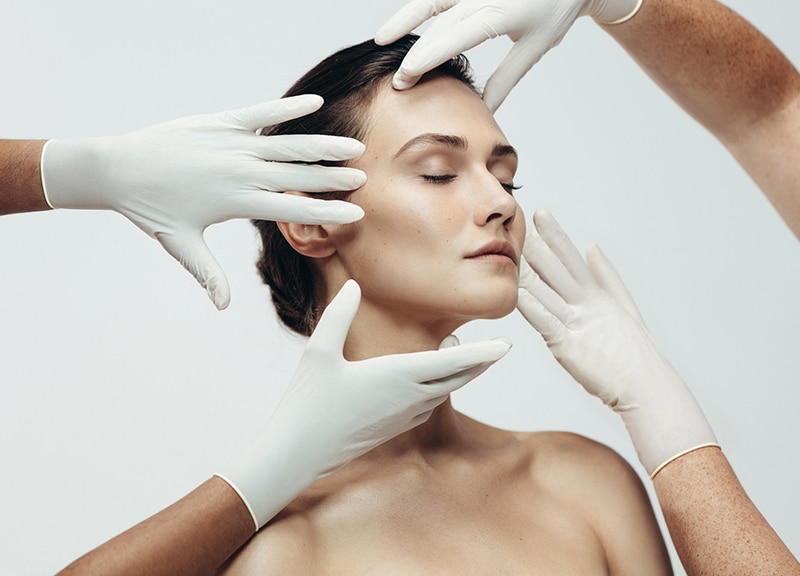 Education
Learn important information about surgical and non-surgical procedures to help you make informed decisions about your desired treatment based on your goals. Topics cover facial surgery, injectables, lasers, breast surgery, body contouring, and other treatments.
Testimonial and Practice Videos
Visit our Video Gallery to View More
Schedule a Consultation
Schedule a consultation with board-certified plastic surgeon, John Q. Cook, M.D., to learn more about plastic surgery solutions that may be right for you based on your aesthetic goals.
"*" indicates required fields
Our Office Locations
Our locations in the Gold Coast of Chicago and Winnetka in the North Shore reflect our commitment to convenient and discrete concierge-level service.
737 North Michigan Ave., Suite 760 Chicago IL 60611 (312) 751-2112 Entrance at 151 E. Chicago Avenue
118 Green Bay Road Winnetka IL 60093  (847) 446-7562
Located directly across from Indian Hill Metra Station