Non-Surgical Aesthetic Solutions
An overview of Non-Surgical Treatments available for patients at The Whole Beauty® Institute.
Non-surgical Treatments Overview at the Whole Beauty® Institute
Rejuvenate Your Skin, Reduce Fat, and Do More Without Surgery in Chicago and Winnetka
Dr. John Q. Cook and the team at the Whole Beauty® Institute offer patients a wide portfolio of non-surgical aesthetic treatments and products as well as individualized medical aesthetic therapies in Chicago's Gold Coast, Winnetka in the North Shore, and beyond. Patients appreciate our careful analysis and attention to detail in all treatments we offer.
As the founder and Medical Director of the Whole Beauty® Institute, Dr. John Q. Cook has involved medical aesthetics in the practice since its inception. He realized early on that non-surgical aesthetics applied in combination with plastic surgery is what provides total rejuvenation for his patients.
The Whole Beauty® Institute is comprised of a leadership-level team of clinicians. Everyone who works at the practice is committed to a process of continuous improvement, total devotion to patient care, and natural-looking results.
Our team is widely respected for its careful and naturalistic restoration of facial volume with autologous fat and a wide range of injectable fillers. We offer an extensive portfolio of these nonsurgical treatments, since different fillers have different roles. Our current selection includes the Juvederm® family (Voluma®, Volbella®, Ultra Plus®, Ultra®), the Restylane® family (Restylane®, Lift®, Defyne®, Refyne®, and Kysse®), Belotero® Balance, Radiesse®, and Sculptra®. We also offer facial fat transfers and a wide range of techniques for filler placement.
Fat Reduction & Toning
The Whole Beauty® Institute also offers advanced nonsurgical treatments for fat reduction & skin laxity. These include Silhouette® soft threads and Evolve®, which reduces fat, tightens skin, and tones muscle, and SculpSure®, which uses laser energy to reduce fat. Body FX®, which is a radiofrequency-based fat reduction method, has been used by our team for several years, preparing us for the more recent addition of Evolve to the menu of services. Kybella® offers facial fat reduction via an injection technique.
Skin Rejuvenation
We can refresh and rejuvenate with a number of nonsurgical treatments, including Plasma pen technology, which uses electricity to rejuvenate the skin. The power of microneedling/ AquaGold micro-channeling and fractional radiofrequency treatments, such as Morpheus8, can be boosted with the application of active products or platelet-rich plasma (PRP) at the time of treatment, since channels are opened to treat the deeper layers of the skin. Some nonsurgical treatments, like HydraFacial®, combine exfoliating, cleansing, extracting, and infusing all in a single session. Patients come in regularly for medical-grade microdermabrasion, dermaplaning, Chemical Peels and enhanced oxygen facials. The Whole Beauty® line of skincare products will also help to protect your skin from & maintain healthy skin post treatment.
Resurfacing & Lasers
We offer combinations of advanced technology to rejuvenate the skin of the face, chest, hands, and body. A high-performance IPL (intense pulsed light) or BBL (broadband light) is used to diminish spots and other signs of aging. Fractional laser resurfacing and erbium laser skin resurfacing help to reduce fine lines and improve the appearance of stretch marks. We have extensive experience in the use of other lasers and radiofrequency systems to tighten skin and reduce wrinkles and fine lines. A light-based system is used for laser hair removal. We offer custom combinations of IPL, Forma®, and Fractora® for comprehensive facial rejuvenation.
Feel Like Yourself Again
You are not alone. A majority of women experience problems in the internal and external vaginal areas: from laxity, dryness, stress incontinence, diminished sensation internally to stretching and wrinkling externally. Ask our experienced staff at The Whole Beauty® Institute about non-surgical vaginal rejuvenation.
Men typically have cosmetic goals and needs that differ from those of women, which is why Whole Beauty® Institute's team works with each patient as an individual, customizing treatments that take physiological differences into account to generate naturalistic results. Discover how men can get a custom-tailored look just for them.
Education and Credentials

Our team offers non-surgical treatments for a wide range of aesthetic problems that occur in the face, chest, hands, and other body areas.
With sun damage, stress, and the aging process, a number of changes occur in the facial area. Patients may come to us with a focus on just one or two specific problems, or they may simply feel that their skin does not look as fresh or as vital as it once did. We can help with non-surgical treatments that are targeted to specific problems, such as frown lines, brown spots, and surface wrinkles. We can also help with non-surgical treatments that provide general rejuvenation and protection from further damage.
Targeted non-surgical treatments can address a number of specific issues: frown lines between the brows, crow's feet, and other facial expression lines; volume loss in the cheeks, temple, chin, lips, and other areas; deepening of the marionette lines near the corner of the mouth and of the nasolabial fold between the upper lip and cheek; brown spots; red spots due to visible vessels; and fine lines that occur throughout the face.
Rejuvenating non-surgical treatments help to combat the changes that occur in a uniform way as your skin ages and which contribute to the overall "gestalt" of appearance. These changes include a thinning out of the skin due to a reduction of collagen, elastin, and hyaluronic acid in the deeper skin layer, a roughness and dullness of the skin surface, uneven skin pigment, diminished skin tone, an increase in skin sensitivity, pore enlargement, and the development of unwanted hair.
What Are the Four Key Components of a Unique Appearance?
Our continuum of therapies, surgical and non-surgical, address each of these components: Tone, Contour, Dynamics and Surface Quality
Tone
Tone of the face and other body regions can be addressed by medical grade products, nonsurgical treatments such as radiofrequency skin tightening, minimally invasive FaceTite® and BodyTite®, and surgical procedures. Each clinician at the Whole Beauty® Institute has been trained by Dr. John Q. Cook to understand the continuum of possible surgical and nonsurgical treatments. If a surgical procedure will provide a better solution to you needs, Dr. Cook will address these issues with you.
Contour
Contour is most often enhanced with a wide range of nonsurgical treatments, including injectable fillers and fat transfer. Our extensive experience with each of these materials allows us to select the optimum choice for each region of the face. We are able to restore a natural-appearing fullness to the cheek and diminish tear troughs (grooves beneath the lower eyelid), replenish and enhance the lips and surrounding areas, and soften the expression lines that frame the mouth and lips. We also offer advanced techniques to restore volume beneath the brow and temples.
Dynamics
Excess activity of expressive muscles in the face can produce "frown lines" between the brows and distort facial appearance in other areas. Our highly experience clinicians provide each patient with an individualized analysis of the dynamics of his or her expressive patterns. This is the basis of our therapy to re-balance facial activity in a way that enhances appearance but does not lead to an inexpressive face. Careful individualized nonsurgical treatments with relaxants are a key component of this strategy.
Surface Quality
The skin's surface quality reflects its underlying dynamic balance and health. At the Whole Beauty® Institute, we offer individualized programs of medical-grade products to repair and refresh the skin. Our team will design a nonsurgical treatment program that takes into account your skin's hydration, tone, history of sun damage, and oil content. With this foundation established, we can then address other aspects of the skin's surface quality through a customized series of treatments that are optimized for each patient.
photo gallery
View before and after photos of patients of Dr. John Q. Cook and the Whole Beauty® Institute. You will have the opportunity to view more patient photos for any of the procedures performed by Dr. Cook during the consultation process.
Testimonial and Practice Videos
Visit our Video Gallery to View More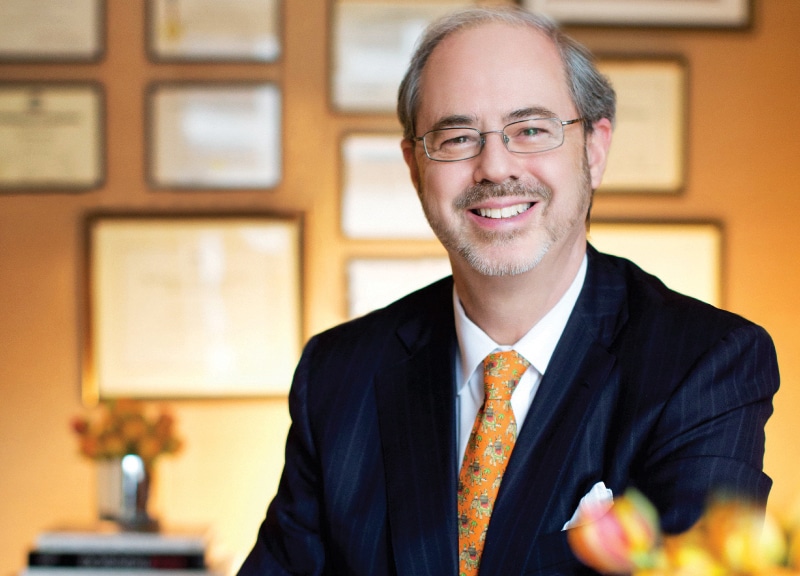 Learn more about Dr. John Q. Cook and the non-surgical treatments and plastic surgery procedures available at The Whole Beauty® Institute. Get tips and advice, discover new ways to improve your health and beauty, and more.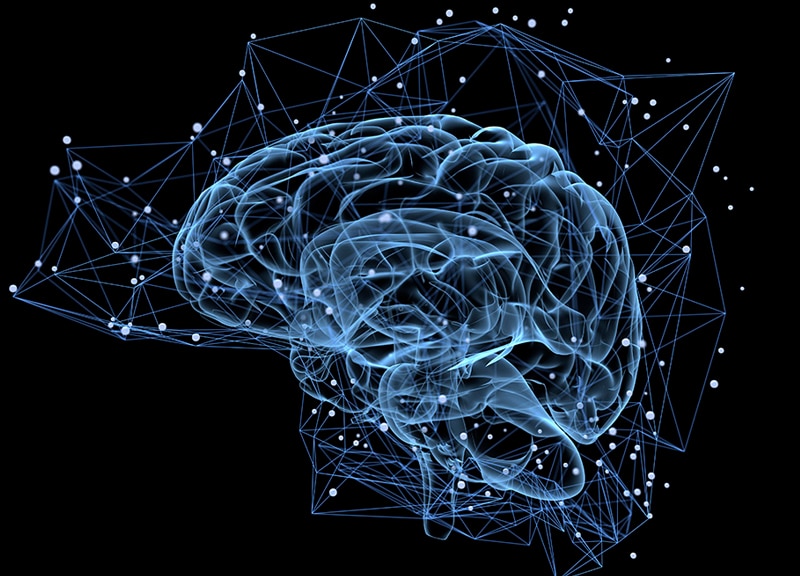 Dr. John Q. Cook shares his personal thoughts on well-being, quality of life, and more—all drawn from his decades of experience in the industry, studying and working with advanced technology and techniques.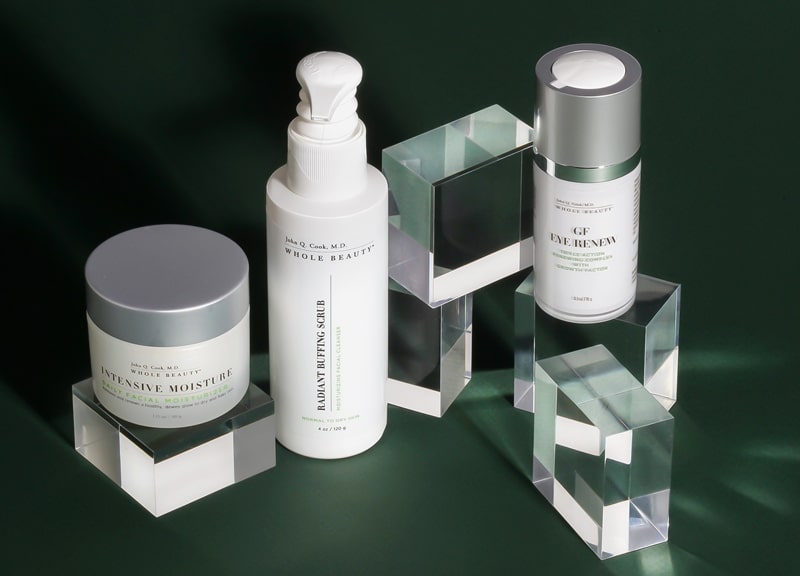 SkinShopMD was created by Chicago Plastic Surgeon Dr. John Q. Cook as a trusted source for skin health products and information. From his years of experience, he developed a portfolio of high-quality medical grade products to protect and rejuvenate your skin.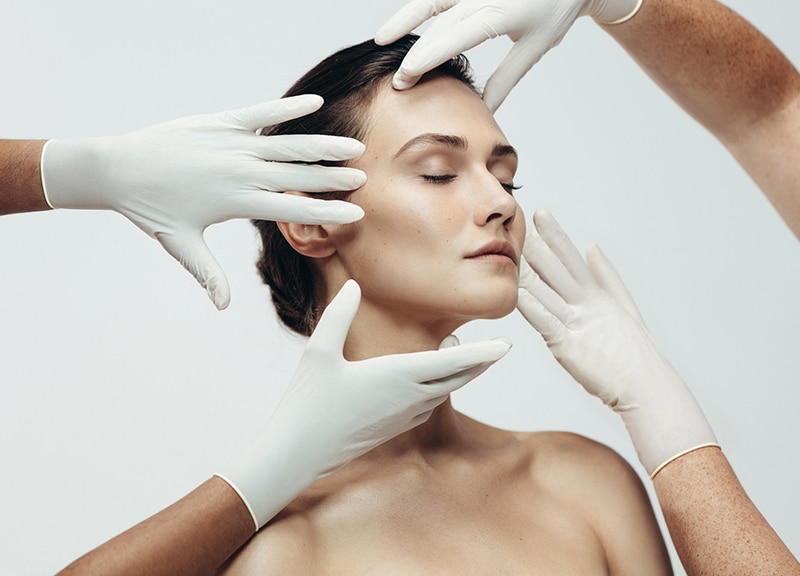 Education
Learn important information about surgical and non-surgical procedures to help you make informed decisions about your desired treatment based on your goals. Topics cover facial surgery, injectables, lasers, breast surgery, body contouring, and other treatments.
Schedule a Consultation
Schedule a consultation with board-certified plastic surgeon, John Q. Cook, M.D., to learn more about plastic surgery solutions that may be right for you based on your aesthetic goals.
"*" indicates required fields
Our Office Locations
Our locations in the Gold Coast of Chicago and Winnetka in the North Shore reflect our commitment to convenient and discrete concierge-level service.
737 North Michigan Ave., Suite 760 Chicago IL 60611 (312) 751-2112 Entrance at 151 E. Chicago Avenue
118 Green Bay Road Winnetka IL 60093  (847) 446-7562
Located directly across from Indian Hill Metra Station