Fractora
Reduce fine lines and improve skin tone with limited downtime.
Why Choose The Whole Beauty® Institute For All Your Non-Surgical & Medical Aesthetic Needs.
Because of our roots in plastic surgery, we understand the continuum of surgical and medical aesthetics treatments and how the two can complement one another for optimal results. This allows us to offer a full range of treatment options for our patients.
Dr. Cook has a deep understanding of aesthetic treatments since he has studied them diligently and followed their development for over 25 years. While everyone on his clinical team adheres to our practice philosophy of naturalism.
We offer our treatments in a premium, unrushed caring environment that respects your privacy. This is why so many of our patients have been coming to us for 10 or even 20 years or more.
Our highly experienced team offers a full spectrum of aesthetic treatments that include the most advanced technology available.
Education and Credentials

REAL PATIENT RESULTS
See the difference experience makes. View the full before & after photo gallery of Dr. Cook and his team.
Fractora
Reduce Fine Lines and Improve Skin Tone in Chicago and Winnetka
Patients at the Whole Beauty® Institute benefit from a wide range of treatments that improve the quality and surface texture of the skin. Fractora is one very good option at our Chicago and Winnetka offices for patients who desire more powerful changes than can be achieved with microneedling, but who are not ready for the most advanced options, such as Morpheus®, HALO®, or erbium resurfacing.
One way to think of Fractora is that it is microneedling combined with radiofrequency energy, which enhances its power. It has a relatively short recovery period and can be used to address issues such as fine lines and acne scars. It has a good ratio of recovery period versus power of results.

How Does Fractora Work?
The Fractora hand-piece consists of two metal plates with an array of tiny pins between them. This is a bipolar system, which means that when the device is activated, radiofrequency energy passes into the skin as it flows between the pins and the plates—rather than just being blasted into the skin. This is a significant design advantage of the Fractora system.
The radiofrequency energy goes deeper the farther the plate is from the pin. This allows for a uniform delivery of energy to the dermis, the deeper layer of the skin, which thins out as we age. The energy stimulates cells known as fibroblasts to go into overdrive, producing collagen and plumping up the skin. These cells continue their "knitting" for more than six months, so the beneficial effect of the Fractora treatment increases with time.
What Can Fractora Treat?
Patients choose Fractora to enjoy a reduction of wrinkles and fine lines. It can also improve skin tone reduce the appearance of visible vessels. With the 3,000 micron hand-piece, we are also impressed with the reduction in scarring from acne.
A frequent issue as we age is the development of fine lines and deeper creases around the lips. These "smokers lines" occur whether or not we once smoked cigarettes. The Fractora technology is particularly helpful in this area. Dr. Cook may combine it with other techniques, such as fat transfer or injectable fillers, depending on the result that his patient desires. With very deep lines, even more powerful treatments, such as the HALO® hybrid fractional laser or erbium resurfacing, may be the best choice. Our clinical team will help you select the best option.
Although Fractora is not a substitute for a neck lift, it can diminish the fine lines that occur in the neck over time. Fractora can also be used to resurface the full face, including the forehead.
What Are the Benefits of Fractora?
There are many technologies available to patients who seek to reduce wrinkles and improve the overall quality of their skin. These include laser resurfacing, deep chemical peels, and a variety of other options. Dr. Cook has decades of experience in working with these techniques and is aware of the advantages and disadvantages of each of them. He recommends Fractora for select patients because it offers four key advantages:
First, a treatment with the Fractora system provides the patient with a powerful result, but does so with a relatively short recovery time.
Second, the treatment is well tolerated, especially when compared with treatments of equal power.
Third, the fundamental design of this bipolar radiofrequency technology facilitates deeper penetration of the dermis, which is the area of collagen stimulation.
Fourth, treatments can be customized to your needs and time of recovery. A single treatment at high power settings can produce a significant benefit, but carries a longer period of downtime. This is still much shorter than the recovery period after laser resurfacing. The most common approach is a series of three treatments at a middle level of power with treatment intervals of four to five weeks. This allows for quick recovery, yet a very powerful cumulative effect. For patients who desire a freshening of the skin with essentially no down time, a lower-energy sublative treatment is possible. We usually carry out three to five treatments every three to four weeks.
What Happens After a Fractora Session?
For the first 24 to 48 hours, the skin will be red and irritated, and small black dots will be visible. During this time, you will frequently apply a moisturizer. Within two to three days, most patients can apply a mineral-based makeup and participate in their usual light activities.
Most patients see an improvement in the quality of the skin as soon as the initial redness and swelling subside. The full effect takes about six months, due to the continuous production of collagen.
Fractora Frequently Asked Questions
Is more than one treatment necessary?
Most patients opt for a sequence of three treatments at moderate energy, separated by four to five weeks.
Can I undergo the procedure if I have a tan?
It is best if you are not actively tanning with this procedure.
Is any skin preparation necessary?
If you have an intermediate level of pigmentation, we will start you on a pre-treatment regimen several weeks before you have the procedure.
Is this procedure available for all skin types?
With the present technology, it is best for patients with relatively dark complexions—such as people of African, East Asian, and southern Mediterranean ancestry—to avoid treatment. Our trained team will evaluate your individual skin type and let you know if the procedure is right for you. Fortunately, we have a number of other possible treatments for you if Fractora is not the best answer.
How do you keep me comfortable during the treatment?
We have a range of options that depend on the power settings for your therapy and your relative sensitivity to pain. Many patients do well with the application of an anesthetic cream 45 minutes before their session. For people who are more sensitive to pain, this can be supplemented with nerve blocks and oral medications. Patients who have experienced other methods of skin resurfacing typically remark that Fractora is usually less painful and has an easier recovery.
Can Fractora be combined with other treatments?
Fractora is often combined with Forma, a nonsurgical skin-tightening technology that can improve the tone of the cheeks, jaw border, and neck. Many of our patients also combine Fractora with facial fillers, relaxants such as BOTOX®, fat transfer, and facial rejuvenation surgery. Our team can design a customized plan that meets your individual needs.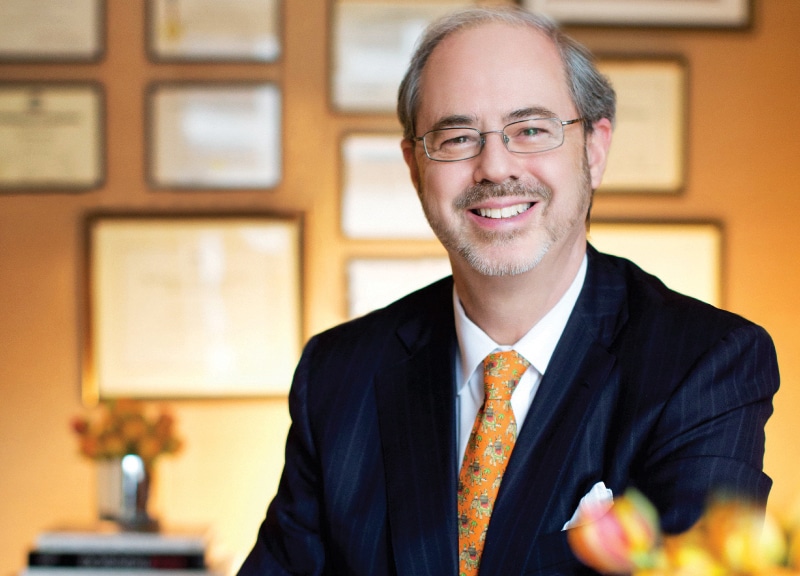 Learn more about Dr. John Q. Cook and the non-surgical treatments and plastic surgery procedures available at The Whole Beauty® Institute. Get tips and advice, discover new ways to improve your health and beauty, and more.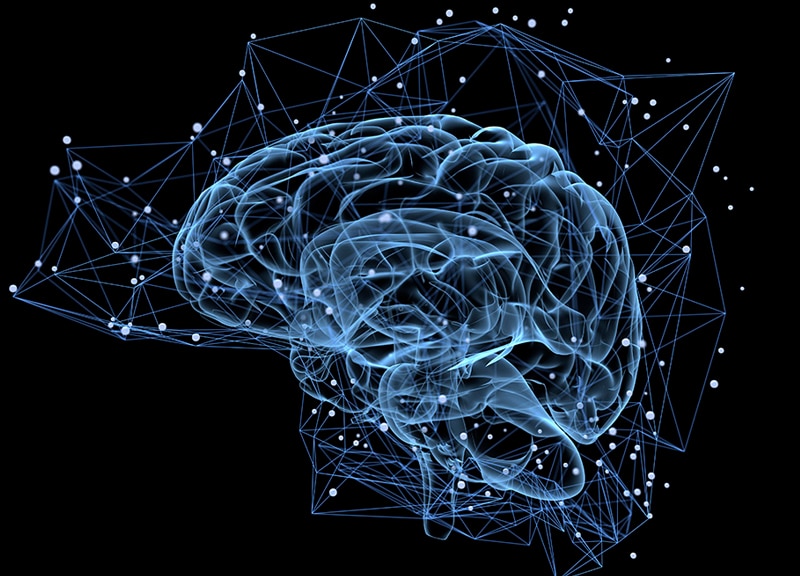 Dr. John Q. Cook shares his personal thoughts on well-being, quality of life, and more—all drawn from his decades of experience in the industry, studying and working with advanced technology and techniques.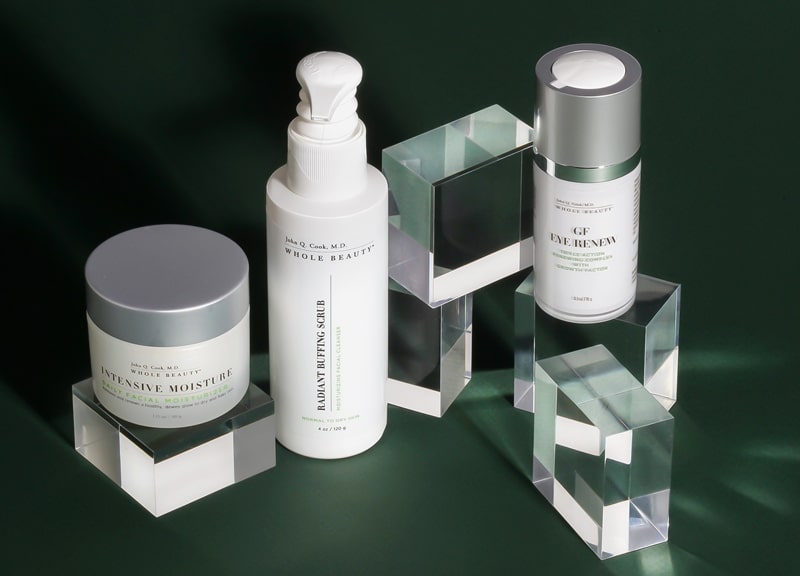 SkinShopMD was created by Chicago Plastic Surgeon Dr. John Q. Cook as a trusted source for skin health products and information. From his years of experience, he developed a portfolio of high-quality medical grade products to protect and rejuvenate your skin.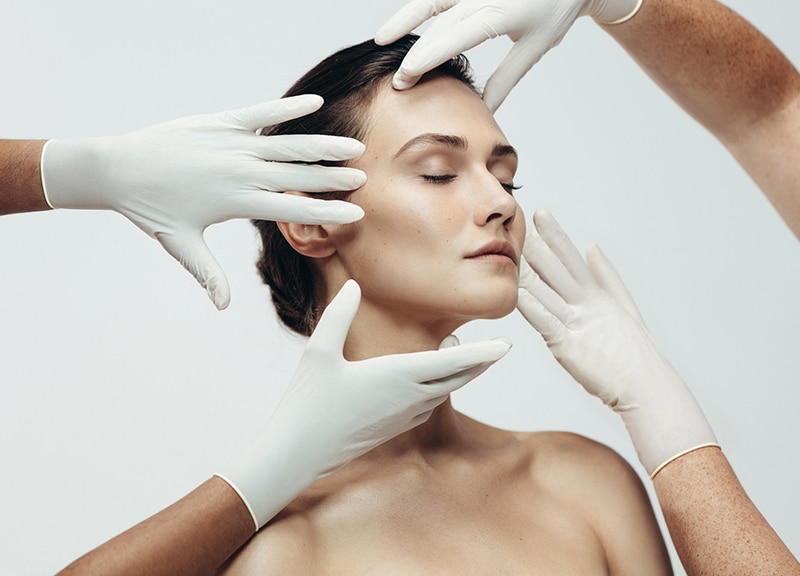 Education
Learn important information about surgical and non-surgical procedures to help you make informed decisions about your desired treatment based on your goals. Topics cover facial surgery, injectables, lasers, breast surgery, body contouring, and other treatments.
Testimonial and Practice Videos
Visit our Video Gallery to View More
Schedule a Consultation
Schedule a consultation with board-certified plastic surgeon, John Q. Cook, M.D., to learn more about plastic surgery solutions that may be right for you based on your aesthetic goals.
"*" indicates required fields
Our Office Locations
Our locations in the Gold Coast of Chicago and Winnetka in the North Shore reflect our commitment to convenient and discrete concierge-level service.
737 North Michigan Ave., Suite 760 Chicago IL 60611 (312) 751-2112 Entrance at 151 E. Chicago Avenue
118 Green Bay Road Winnetka IL 60093  (847) 446-7562
Located directly across from Indian Hill Metra Station