AccuTite®
Address fat and skin laxity with pinpoint accuracy.
Why Dr. John Q. Cook Is the Right Body  Surgeon for You
Dr. Cook has extensive experience with AccuTite® and all body contouring procedures. Many of these procedures can be performed under local anesthesia in our Chicago and Winnetka offices.
Dr. Cook was one of the first plastic surgeons in the Midwest to work with advanced radiofrequency devices (AccuTite®, BodyTite®, FaceTite®, and Morpheus®) that allow for skin and deeper tissue tightening. This allows him to treat patients who have mild to moderate loose skin without the need to remove skin.
At the Whole Beauty® Institute, we offer patients the complete spectrum of non-invasive, minimally invasive, and surgical procedures related to body contouring. We also offer a wide range of aesthetic treatments that can further advance the results of most surgical procedures.
For larger body contouring procedures, such as Abdominoplasty and Mommy Makeover, we provide recovery in a 5-star luxury hotel with an experienced nurse to get your recovery off to a good and safe start.
Education and Credentials

REAL PATIENT RESULTS
See the difference experience makes. Scroll through before and afters in the photo carousel of AccuTite patients.
AccuTite®
Address Fat and Skin Laxity with Pinpoint Accuracy in Chicago and Winnetka
AccuTite® at the Chicago area's Whole Beauty® Institute makes use of the same radiofrequency-emitting technology as FaceTite® and BodyTite® for minimally invasive face and body contouring. As a smaller device than either of its counterparts, however, it is better suited for precision work on the body and face, able to target unwanted fat and lax skin in small, focused areas and hard-to-reach places.
Small features in need of contouring, such as the knees and neck, are ideal for AccuTite®, as are more "delicate" areas of the face, such as the area around the eyes. AccuTite® can also contour the jawline, forehead, and lower face. In select patients, the device serves as an alternative to a facelift or body surgery, but can also be used to refine the results of other procedures.

Who Can Benefit from AccuTite®?
Anyone who wants to target small areas of the body for tissue remodeling, contour hardto- reach areas of the face, or tighten lax skin without surgical tissue removal may be a good candidate for an AccuTite® treatment.
Surgery, such as fat-removing liposuction or a belly-toning tummy tuck, is still the best option for most patients who want to address significant excess skin and pockets or fat. AccuTite® is more for "detail work," offering results not possible with noninvasive treatments, such as Forma Plus, that work from the surface down to correct mild laxity.
Dr. John Q. Cook will work closely with every patient seeking body surgery to design a contouring plan that takes unique personal aesthetic goals into account and best addresses the degree of change necessary to achieve the desired effect. His extensive experience with body contour surgeries gives him the ability to assess an individual and determine the ideal treatment, procedure, or combination of options. A patient's personal preference is a significant factor, since some people are fine with the longer scars that necessarily result from more dramatic surgical procedures and others prefer the tiny incisions AccuTite® allows, but it is important to be realistic and understand the benefits and limitations of any tactic.
No matter the approach, it is also important to know that AccuTite® and other body contouring strategies are not intended for weight loss. Plastic surgery does not replace the need for a healthy diet and routine exercise. In Dr. Cook's experience, anyone who approaches their procedure with the idea that it is a "quick fix" for unwanted fat will ultimately not be satisfied. AccuTite® is intended for patients who are already at or near their ideal body weight, ideally due to their commitment to maintaining a healthy lifestyle. Establishing a pattern of healthy food and activity choices prior to an AccuTite® session creates conditions that will pay off with benefits for years after the treatment itself.
How Does AccuTite® Work?
AccuTite® works by focusing radiofrequency energy on a very specific area to prompt tissue contraction and collagen regeneration as well as targeted fat reduction. It accomplishes this via two probes: One probe remains above the surface of the skin, while a parallel probe moves beneath the surface. These probes are connected at one end, so that when Dr. Cook pinches them together and moves a hand piece back and forth, they generate focused heat in the targeted zone. The probe temperature and energy output are constantly monitored by a computer to maximize safety.
The heat generated by the AccuTite® device causes the deeper layer of the skin, known as the dermis, to tighten. It can also produce a tightening of deeper structures. Results are generally visible soon after the treatment session. A further tightening and firming effect develops as specialized skin cells create a new influx of collagen molecules in the following six months.
The AccuTite® probes can also be spaced apart so that the lower probe extends into deeper tissues where stubborn fat cells cluster. The heat generated here can "melt" the unwanted fat cells, disrupting their membranes and essentially causing them to liquefy. This fat can be removed via cannula inserted through a small incision.
What is the Whole Beauty® Institute AccuTite® Experience?
Local anesthesia is typically all that is required for patients who choose AccuTite® at the Chicago and Winnetka Whole Beauty® Institute offices. The specifics of the procedure will be determined by where AccuTite® is being applied, but generally, no IV is necessary.
For the session itself, Dr. Cook carefully marks the specific areas targeted for skin tightening and skin reduction. Next, a local anesthetic will be administered, with the provider using specially developed techniques that minimize discomfort.
After walking to the room where your AccuTite® treatment will happen, you will be given a numbing fluid in the region marked for treatment. Although the device generates significant heat, the anesthetic and relaxing environment lead some patients to do nothing but rest during their session.
Depending on the extent of the procedure, certain patients may be given a mild pressure garment to be worn in the days or weeks following the treatment. Local anesthetics typically allow for a quick recovery, with many patients taking only a few days of "down time" after their session. Resuming normal activities—apart from intense exercise or lifting heavy objects—is recommended.
Throughout this recovery period, Dr. Cook and the Whole Beauty® Institute team will monitor your recovery.
Further Body Sculpting Options
Patients have a wide range of options to choose from for body contouring, with experienced guidance from Dr. Cook. Non-invasive Evolve® and SculpSure®, injectable dermal fillers, and all-over surgical procedures can provide custom-tailored results, whether performed separately or combined to maintain pleasing, natural proportions.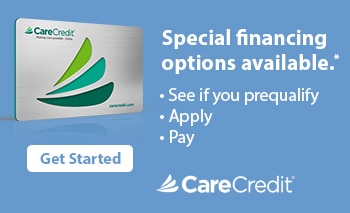 Are you wondering when you should get BodyTite® done? Our Chicago-based Whole Beauty® Institute team knows that patients are sometimes unsure about which type of treatment will be best to help them achieve their body contouring goals. BodyTite® is a minimally invasive...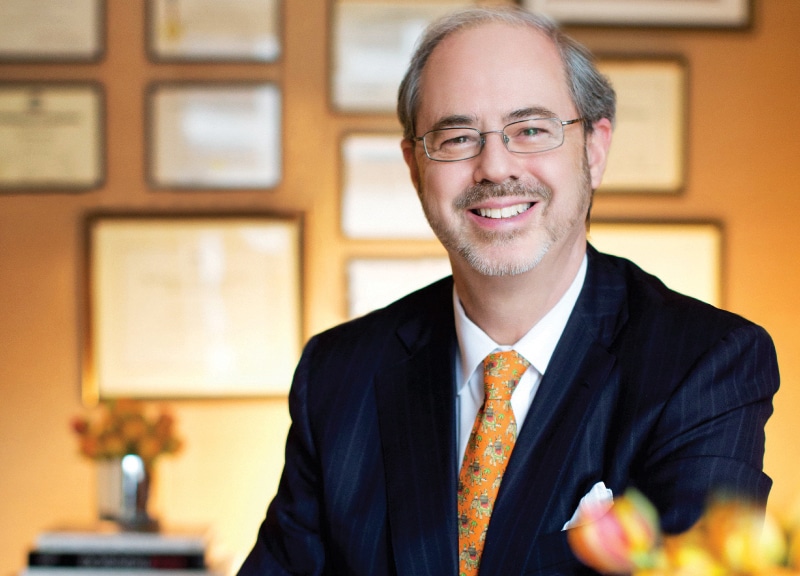 Learn more about Dr. John Q. Cook and the non-surgical treatments and plastic surgery procedures available at The Whole Beauty® Institute. Get tips and advice, discover new ways to improve your health and beauty, and more.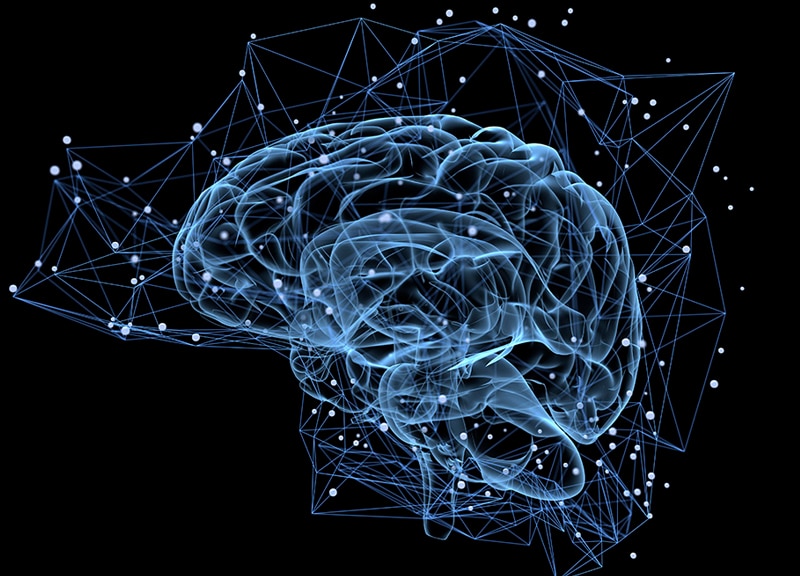 Dr. John Q. Cook shares his personal thoughts on well-being, quality of life, and more—all drawn from his decades of experience in the industry, studying and working with advanced technology and techniques.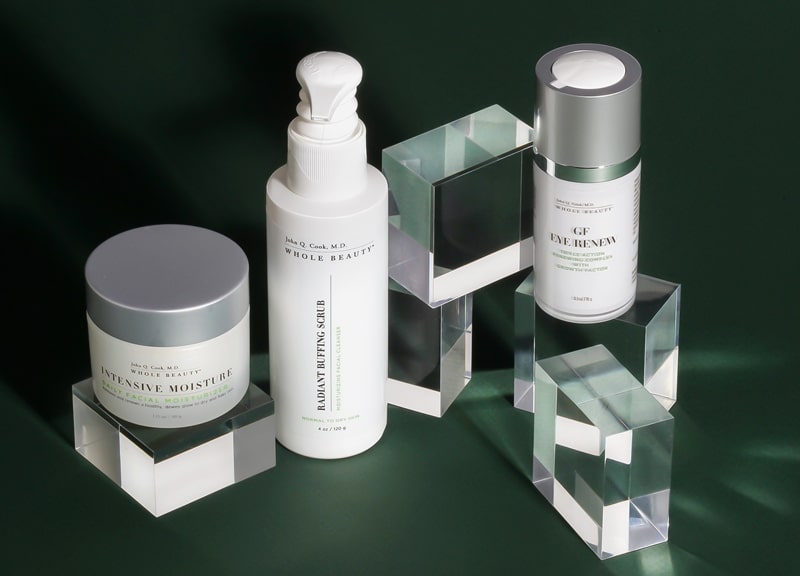 SkinShopMD was created by Chicago Plastic Surgeon Dr. John Q. Cook as a trusted source for skin health products and information. From his years of experience, he developed a portfolio of high-quality medical grade products to protect and rejuvenate your skin.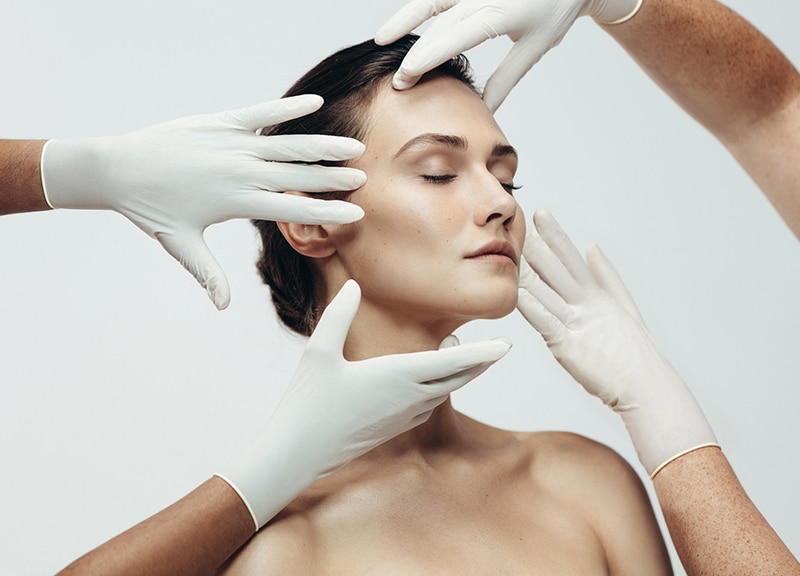 Education
Learn important information about surgical and non-surgical procedures to help you make informed decisions about your desired treatment based on your goals. Topics cover facial surgery, injectables, lasers, breast surgery, body contouring, and other treatments.
Testimonial and Practice Videos
Visit our Video Gallery to View More
Schedule a Consultation
Schedule a consultation with board-certified plastic surgeon, John Q. Cook, M.D., to learn more about plastic surgery solutions that may be right for you based on your aesthetic goals.
"*" indicates required fields
Our Office Locations
Our locations in the Gold Coast of Chicago and Winnetka in the North Shore reflect our commitment to convenient and discrete concierge-level service.
737 North Michigan Ave., Suite 760 Chicago IL 60611 (312) 751-2112 Entrance at 151 E. Chicago Avenue
118 Green Bay Road Winnetka IL 60093  (847) 446-7562
Located directly across from Indian Hill Metra Station