Meet the Team
The Whole Beauty Team carries certification and expertise in injectable rejuvenation, RF and IPL therapies, and skin restoration and rejuvenation for a wide variety of concerns.
The Whole Beauty Team Philosophy
Provide Individualized Results for Each Patient
Follow an Aesthetic that emphasizes Naturalism
Act out of Total Concern for each patient's Well-being
Strive for the highest level of Education and Skill
Share Deep Knowledge of your Craft with Colleagues and Patients
Maintain Collaboration and Team Spirit
Meet Our Whole Beauty® Team!
Bernadette Przybycien
Practice Manager
Bernadette is passionate about all aspects of plastic surgery, medical aesthetics, and skincare products. She loves to help her patients look and feel their very best at any age.  Her priority in patient care and management is to create a welcoming environment, where being helpful and listening to the needs and concerns of patients is paramount. Bernadette is committed to offering the highest degree in care, with a genuine interest in building a relationship with each patient.
Her earlier work experience at The Ritz Carlton, Marriott, and Hotel Intercontinental enhanced her love of customer service. Bernadette has over 17 years of management experience in the field of aesthetics including medispas, dermatology, and plastic surgery, which is her true love.
In addition to her professional experience, Bernadette is a graduate of Loyola University of Chicago.  She is also a former Miss Illinois USA pageant title holder, a world traveler, an admirer and lover of the arts, and an animal lover & advocate.
John Q. Cook M.D. and Whole Beauty® Institute are the complete package and like no other in the business of Aesthetic Plastic Surgery & Advanced Medical Aesthetics.
Jake Hoogeveen
Director of Operations

With over 25 years in guest relations at luxury hotels, Jake has a passion for service and an expertise in providing the ultimate guest experience which he brings to the practice. He has the ability to make the patients feel at ease, understood and accommodated to throughout their treatment experience. He takes a genuine interest in getting to know each patient and is committed to making sure everyone enjoys a true VIP experience.
Jake echos Dr. Cook's belief that it is about developing and nurturing the relationship with the patient that makes us the practice of choice and differentiates the Whole Beauty® Institute from the others.
Jocelin Sisto, MA, MMS, PA-C
Certified Physician Assitant
Jocelin Sisto, PA-C uses a comprehensive approach to helping patients reach their aesthetic goals. Her focus is optimizing skin, health, and beauty utilizing the many tools available at Whole Beauty Institute. When Jocelin meets with a patient, she listens to their concerns and helps create a treatment plan to achieve their desired results. She is focused on optimizing treatments while maintaining each patient's unique beauty. Jocelin respects each individual's limitations, both personal and financial, and strives to create a program that fits within these boundaries. Patients appreciate the time she spends thoroughly explaining each aspect of the treatment options. Patients leave her consultations with an in-depth understanding of each procedure discussed. Jocelin's main goal is to achieve or exceed the patient's expectations.
Jocelin received her Bachelor of Science degree from Loyola University in 1999. She then completed a Master of Arts in Clinical Psychology at Roosevelt University in 2001. Jocelin graduated from Midwestern University in 2005 with a Masters of Medical Sciences in Physician Assistant Studies. She has extensive experience in Plastic Surgery and Medical Aesthetics.
Education is an integral part of Jocelin's career. She is an Adjunct Instructor at Rush University's PA program and an Adjunct Faculty Member at Midwestern University's PA Program. She regularly presents on aesthetic topics at national meetings and enjoys contributing to educational workshops. She is a clinical trainer for energy devices and injectables, such as neuromodulators and fillers. Jocelin participates in surgical procedures with Dr. Cook and has a fundamental role in pre-operative and post-operative care with the patients. She is passionate about non-surgical options for facial rejuvenation. She has extensive experience with lasers, radiofrequency, light-based treatments, and vaginal rejuvenation.
Every person is uniquely beautiful. My goal is to help our patients look and feel like the most beautiful, confident version of themselves.
Beth Harris, BSN, RN, CANS
Certified Aesthetic Nurse Specialist
Beth Harris, BSN, RN, CANS, is a well-known Certified Aesthetic Nurse Specialist who has worked in the field of plastic surgery since 1994. Beth first obtained her plastic surgery experience in Los Angeles, where she worked with some of the top surgeons in the U.S., treating many of Hollywood's "A List" celebrities.
Beth's nursing philosophy emphasizes patient safety, education and satisfaction. Beth's dynamic personality and expertise in facial shaping contribute to her patient's happiness. In Beth's role at the Whole Beauty® Institute, she treats patients with individually tailored regimens of dermal fillers, neuromodulators and other therapies that offer non-surgical solutions to facial rejuvenation.
Beth was chosen by Allergen (the manufacturer of Botox, Juvederm, Kybella & Latisse) to be an Allergen certified trainer for the last 7 years. In this role, Beth trains physicians, nurses and physician assistants to master the art of cosmetic injectables and shares the techniques that have helped her build a strong and loyal following. Beth is continuously learning the best aesthetic techniques in her field by attending National and International trainings every year.
Beth is a member of the International Society of Plastic and Aesthetic Nurses (ISPAN).
Beth Harris RN, BSN, CANS has achieved certification from the Plastic Surgery Nursing Certification Board as a Certified Aesthetic Nurse Specialist. With her CANS certification, Beth is part of an elite group of nurses in the United States who met the rigorous qualifying standards and achieved the highest degree of professional competence in aesthetic medicine.

With precision, a gentle touch, and attention to every detail, Beth has the innate ability to study the face and create an individualized treatment plan. With youthful, natural results, it's no wonder that her patient's travel from all over the country to experience Beth's rejuvenating treatments.
Joy Edmonds
Clinical Licensed Aesthetician
Joy Edmonds
Joy Edmonds works closely with Dr. Cook at the Whole Beauty® Institute as a licensed clinical aesthetician. She loves servicing the Gold Coast and Winnetka patients. With over 14 years of dermatology experience and ten years of medical aesthetic experience, Joy brings to our practice a deep understanding and love of skin and aesthetic treatments.
Joy loves everything about medical-grade aesthetic skincare treatments. What excites her the most is assisting in the transformation of someone's skin.  She believes that consistency is key; with regular in-office treatments (surgical and/or injectables), medical-grade skin care treatments and proper at-home product usage, everyone can be happy with their skin!
You would never see your dentist every six months and not brush your teeth between visits. Why invest into your skin care and skip wearing SPF between treatments?
Miri Atkinson, CST/CSFA, RSA
Certified Surgical Technologist
Certified Surgical First Assistant
Registered Surgical Assistant
Miri is a Chicago native and resident, an award recipient of the Phi Theta Kappa Honor Society for academic excellence, and class Valedictorian from the College of DuPage and Central DuPage Hospital's in-house surgical program. With clinical backgrounds in Orthopedics, Sports Medicine and Plastics, Miri brings over 20 years of surgical expertise to the Whole Beauty® Institute. Working alongside Dr. Cook at the Surgery Center, and clinic and in-office procedures at the practice, her focus is on plastic surgery and quality patient care that defines the lifelong commitment of Dr. Cook's patients.
I am privileged to be a part of this dynamic team, and will be committed to carry the mission that is envisioned by Dr. Cook and the Whole Beauty Institute. Blessed to be a part of your journey to beauty, both inside and out!
Gisella Bermejo, CMA, CLA
Certified Medical Assistant
Clinical Licensed Aesthetician
Gigi has been a Certified Medical Assistant for the past 19 years and a Licensed Aesthetician since 2018, however, her main focus is in surgery.
She worked at Rush for 10 years in plastic surgery and has been recognized with several awards for best patient care.
Working alongside Dr. Cook, Gigi assists in surgical procedures assuring patients receive the very best patient care experience during and post-surgery.
Gigi also holds certification in manual lymphatic drain massages, microneedling, and laser resurfacing.
I love my job and interacting with patients at the Whole Beauty® Institute! I am dedicated to providing patients with the best surgical experience before, during, and through post-op care.
Karen Christman, CMA
Certified Medical Assistant
Karen comes to us with vast experience in the medical field, from dermatology to plastic surgery, creating wonderful relationships with the patients along the way. She was a gymnast growing up and became a competitive bodybuilder claiming the Miss Illinois and Miss Ironman titles during that time. 
She has recently decided to go back to school to get her Nursing degree. In her free time, she loves to hang out with her puppy, Bruno, and stays very active with exercise, yoga and meditation.
Stacie Primer
Patient Care Coordinator
Stacie is one of our premier Patient Care Coordinators serving the suburban Winnetka office location. She has over 25 years of experience in the health care field ranging from managed care network development, physician contracting, ancillary case management, hospital administration, and patient advocacy. Prior to joining Dr. Cook, Stacie was a consultant for over 10 years specializing in aesthetic dermatology and cosmetic plastic surgery.
Stacie graduated from The University of Wisconsin-Madison with a double major in Sociology and Behavioral Sciences. She graduated with High Honors from Roosevelt University in Chicago where she earned her Masters Degree in Public Health.
Stacie works alongside Dr. Cook to provide the highest level of patient care. She schedules surgeries, provides pricing and recovery/expectations parameters. Stacie also goes above and beyond when assisting with facilitating overnight hotel stays or ride transports for our out-of-town patients.
Stacie is certified in CPR/AED and attends conferences in practice management on behalf of Dr. Cook and the Whole Beauty® Institute. In her spare time, she enjoys long-distance biking, is an avid CUBS fan, and is a member of many charitable organizations on Chicago's North Shore.
Stacie is passionate about Dr. Cook's lifetime work and truly enjoys the patient's journey of transformation!
Tyler Granatelli
Patient Care Coordinator
Tyler is a Chicago native who started her career in Plastic Surgery while living in South Florida. With over 14 years in the Aesthetic Industry, she has managed and directed elite Plastic Surgery practices and Medical Spas in both South Florida and Chicago.
Tyler has over 30 certifications with various Skin Care, Devices, and Technologies. She is a Licensed Cosmetologist and Certified Consultant. Tyler loves working with patients, providing knowledge and recommendations that truly make a difference. She believes in creating a warm, supportive environment that provides the highest level of Patient Care and customized treatment plans.
I believe everyone should feel good and confident in their own skin. Self-love is the best love, and that's what we're here to help our patients achieve.
Alexandra Tatosian-Pestarino
Front Desk Coordinator

Alex loves building genuine patient relationships at the practice and ensuring everyone has the most incredible experience from their very first phone call through to the end of their treatment.
Alex understands and is passionate the transformative power of enhancing one's natural beauty. She holds a license in cosmetology from Pivot Point International Academy; and brings 16 years in luxury salon management and client services nationwide (Chicago, Boston, New York City, Las Vegas and Tampa Bay).
Providing an incomparable patient experience when scheduling or visiting, made Alex's transition from the salon industry into medical aesthetics and plastic surgery seamless!
I love to see how incredibly happy our patients are! It makes me feel blessed to be a part of such an incredible team that contributes to the wellness and satisfaction each patient at the Whole Beauty® Institute.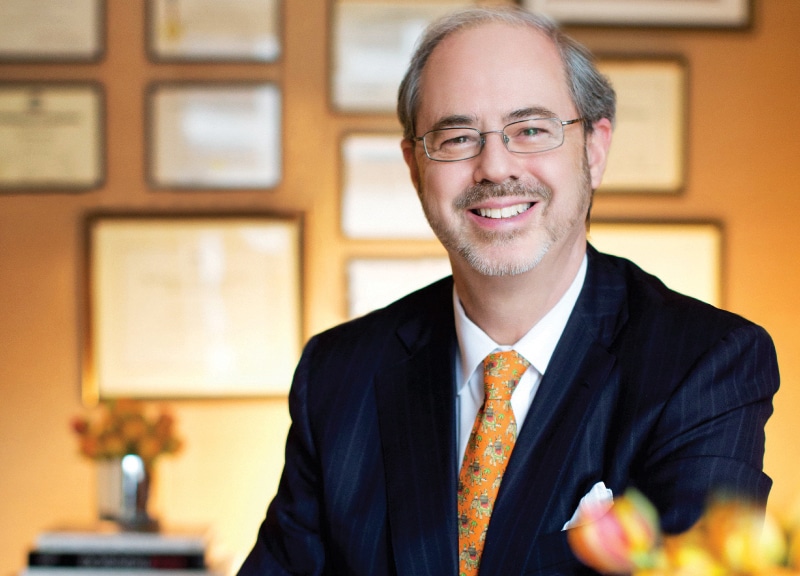 Learn more about Dr. John Q. Cook and the non-surgical treatments and plastic surgery procedures available at The Whole Beauty® Institute. Get tips and advice, discover new ways to improve your health and beauty, and more.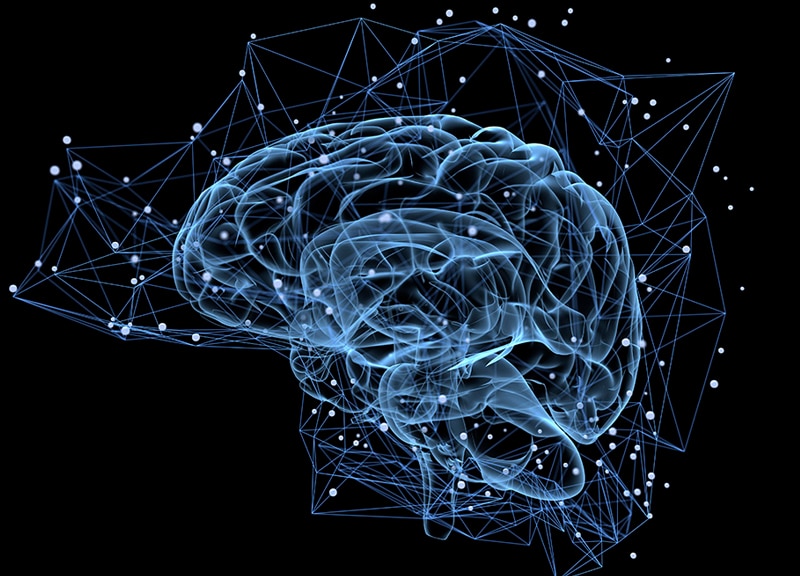 Dr. John Q. Cook shares his personal thoughts on well-being, quality of life, and more—all drawn from his decades of experience in the industry, studying and working with advanced technology and techniques.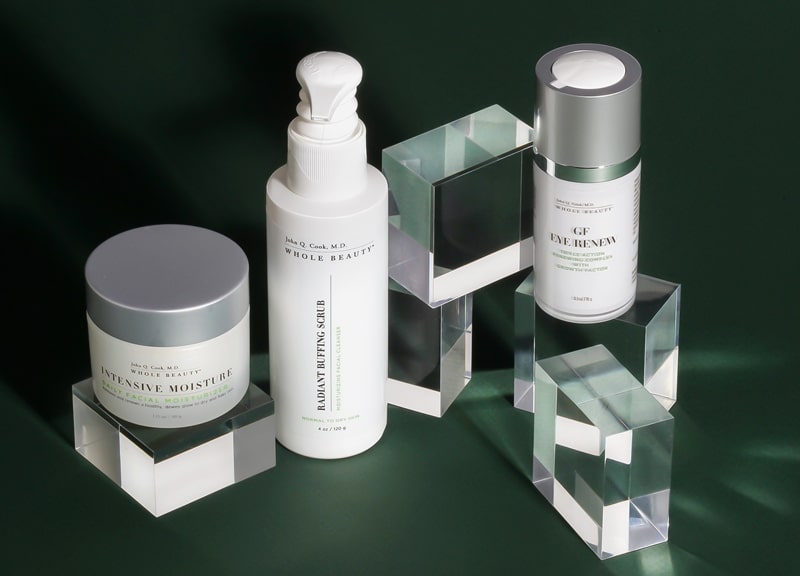 SkinShopMD was created by Chicago Plastic Surgeon Dr. John Q. Cook as a trusted source for skin health products and information. From his years of experience, he developed a portfolio of high-quality medical grade products to protect and rejuvenate your skin.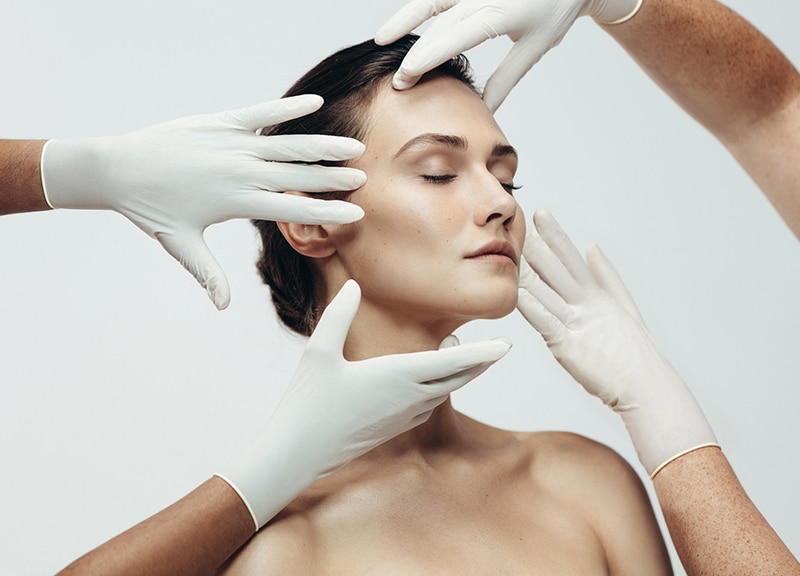 Education
Learn important information about surgical and non-surgical procedures to help you make informed decisions about your desired treatment based on your goals. Topics cover facial surgery, injectables, lasers, breast surgery, body contouring, and other treatments.
Testimonial and Practice Videos
Visit our Video Gallery to View More
Schedule a Consultation
Schedule a consultation with board-certified plastic surgeon, John Q. Cook, M.D., to learn more about plastic surgery solutions that may be right for you based on your aesthetic goals.
Our Office Locations
Our locations in the Gold Coast of Chicago and Winnetka in the North Shore reflect our commitment to convenient and discrete concierge-level service.
737 North Michigan Ave., Suite 760 Chicago IL 60611 (312) 751-2112 Entrance at 151 E. Chicago Avenue
118 Green Bay Road Winnetka IL 60093  (847) 446-7562
Located directly across from Indian Hill Metra Station