Juvederm®
Dr. Cook and our entire team are well-known for their artistic and natural approach to facial fillers.
Why Choose The Whole Beauty® Institute For All Your Non-Surgical & Medical Aesthetic Needs.
Dr. Cook has a deep knowledge of facial volume restoration. He as worked with facial fat transfer for over 20 years and he and the team apply this knowledge to filler technique.
We offer a full spectrum of aesthetic solutions that complement our treatments with fillers.
What sets us apart is our naturalistic technique. We provide each patient with an individualized analysis that builds upon your natural facial structure.
We offer extensive experience. Including a nurse who was selected by a major filler company to train doctors, mid-level clinicians, and other nurses about proper filler technique.
Education and Credentials

REAL PATIENT RESULTS
See the difference experience makes. Scroll through before and afters in the photo carousel of facial filler patients treated by Dr. Cook and his team.
Juvederm®
Restore Volume to Address Signs of Aging at Chicago and Winnetka's Whole Beauty® Institute
There are many ways that age-related volume loss can impact a face. As time, sunlight, pollution, and more factors deplete the skin of collagen, women and men alike tend to notice the formation of lines, the development of hollows, and the shifting of facial contours. Using Juvederm®, our Chicago and Winnetka-based injectors can correct and soften these facial changes, restoring pleasing and youthful contours.
Dr. John Q. Cook has spent decades both researching and administering non-surgical treatments, choosing to offer only those that have been well studied and proven to be safe and effective in the long term. Along with Dr. Cook, our Whole Beauty® Institute injectors, including our certified nurse aesthetic specialist, who is a trainer for Juvederm® maker Allergan, and our physician assistant are highly experienced, specially trained, and committed to global facial rejuvenation build on a foundation of Dr. Cook's decades of experience with facial fat grafting.

What Is Juvederm®?
Juvederm® is the name for a family of dermal fillers, all of which have hyaluronic acid as their base. Known as HA, this chain-like sugar occurs naturally throughout the body, including in the skin, where it plays a critical role in maintaining levels of hydration because of its extraordinary ability to hold onto water molecules.
By "cross-linking" chains of sugar molecules together, Allergan is able to create a stable gel that endures in the body, as opposed to getting quickly broken down. The process also allows for the creation of varying "weights" of fillers, including larger particles and thicker formulations of Juvederm® that can address severe creases, smaller particles and thinner formulations ideal for subtle changes and "detail" work, and a medium between the two. Different types of cross-linking of the sugar chains also create a variety of behaviors that can be tailored to specific patient needs.
The different Juvederm® options available are Ultra, Ultra Plus, Voluma®, Volbella®, and Vollure™.
What Do the Various Juvederm® Formulations Treat?
Juvederm Voluma®
Voluma® is the most robust HA filler currently available in the United States, made with Allergan's Vycross technology, which allows for a greater percentage of low molecular weight hyaluronic acid and a relatively high degree of cross-linking. The net effect is a filler that is relatively smooth in feel but strong in lifting ability.
This cross-linking is also what gives Voluma® two particular advantages over other HA fillers that have been available in the United States for some time. The first advantage is its relative firmness, which allows it to support the overlying tissue in areas such as the cheek. The second advantage is durability, which means that Voluma® lasts longer than most other Juvederm® fillers and hyaluronic injectables. This makes it a good choice for re-volumizing areas that have lost their natural fullness due to the loss of facial fat that occurs with the aging process.
Because of its characteristics, Voluma® works well in areas that would be more challenging to fill with less robust fillers. Juvederm Voluma® has been approved by the FDA to restore deep volume in the cheeks and chin, but it has also been shown to be useful in a variety of other areas, including the temples.
If you have noticed that the passage of time has left your face looking hollow, Voluma® can be a powerful ally. Voluma® can restore a youthful fullness to the cheek, along the jaw line, and in other areas of the face. We often combine a deep injection of Voluma® with a more superficial injection of other thinner HA fillers so that we can provide a three-dimensional rejuvenation for our patients. Treatment is often combined with relaxants, such as BOTOX®, to soften areas of overactive muscles and other therapies that improve the surface character of the skin.
Read More...
What Will My Experience Be Like When I'm Treated with Juvederm Voluma®?
Most patients who have been treated with injectable fillers in the past are pleasantly surprised by their experience with the deeper technique of Voluma® injection. We make use of special blunt needles known as cannulas to deliver the filler to its proper location. Because these cannulas are not sharp, they are less likely, in our experience, to cause bruising than when patients are treated with regular injection needles. The deeper tissues have a lower density of nerve endings than the skin, so there is generally less discomfort that with injections closer to the skin level. Voluma® is formulated so that it contains a local anesthetic, which also contributes to the comfort of injection.
Why Choose the Whole Beauty® Institute for Juvederm Voluma®?
Dr. Cook has extensive experience with facial volumization due to his many years of work with fat transfer techniques. Virtually every facelift that Dr. Cook has performed in the last couple of decades has been accompanied by fat transfer to restore volume. Many patients come to Dr. Cook for facial fat transfer as an independent procedure. At this point, Dr. Cook has performed more than 2,000 such transfers. His technique involves the use of blunt cannulas and is the basis for the techniques that the team uses with Juvederm Voluma® at the Whole Beauty® Institute.
Juvederm® Ultra and Ultra Plus
Because Juvederm® Ultra Plus adds strength and structure at the mid-level of the facial soft tissues, we have found it to be useful under deep creases that sometimes occur beneath the corner of the mouth and beneath relatively deep creases between the upper lip and cheek (nasolabial folds). It can also be used in other specialized applications in the face, where a greater degree of "heavy lifting" is required.
Due to particle size, concentration, and degree of cross-linking, Juvederm® Ultra is a little less "thick" than its cousin, Juvederm Ultra Plus®. It has a wide range of applications at more superficial levels of the facial structure and is frequently used to add volume to the lips.
We often layer Restylane® or Juvederm® Ultra on top of Ultra Plus to achieve threedimensional volumization.
Juvederm Volbella®
Created via the same Vycross technology that cross-links hyaluronic acid molecules to make the robust Juvederm Voluma®, Volbella® is a long-lasting filler for volumizing and shaping aged or naturally thin lips. Constant mouth motion creates conditions that can cause thinner fillers to break down more quickly, so the thicker and heavier Volbella® formulation is ideal for the area.
By injecting Volbella® near the lip surface, we can smooth out age-related texture irregularities while better defining the Cupid's bow and vermillion border, enhancing overall lip volume, and lifting downturned corners of the mouth, known as oral commissures. We can also address fine lines that develop around the lips, providing a more youthful look without creating a forward-thrusting look.
We often pair Juvederm Volbella® with other fillers, laser treatments, or radiofrequency resurfacing for a synergistic effect and especially naturalistic rejuvenation.
Juvederm Vollure™
Whole Beauty® Institute was one of the first practices in the United States to offer Vollure™, approved by the FDA for smoothing out moderate to severe facial creases known as nasolabial folds. Its thicker consistency due to the Vycross manufacturing process gives it significant longevity when it comes to reducing the appearance of these folds, as well as marionette lines.
Juvederm Vollure™ was first approved for use in Europe in 2013, which means injectors had significant experience with this specific injectable before it became available in the United States.
What Happens During a Juvederm® Injection Session?
Dr. Cook and the injectors on the Whole Beauty® Institute clinical staff have considerable experience with a wide range of injectable treatments in general and the Juvederm® line in particular. Drawing on this history, they work to provide naturalistic, globally rejuvenating results while striving to make the process itself as comfortable as possible.
Each injection may feel like a slight pinch, but is typically well tolerated. The length of the appointment will depend on which features or areas of the face are being treated, but sessions are generally completed within a relatively short amount of time—quicker than a standard lunch break.
What Happens After a Juvederm® Injection Session?
Expect some swelling and tenderness in the area at first. The swelling, in particular, may make the skin appear overly full initially, but the true scope of the results from a Juvederm® treatment will become apparent in a matter of days as this effect resolves. We take steps to minimize the possibility of bruising after filler injections, but since it is a possibility, we recommend that our patients schedule filler injections on a day that does not precede an important social or business engagement.
Different formulations in the Juvederm® family last for different amounts of time, with a span ranging from six months to two years.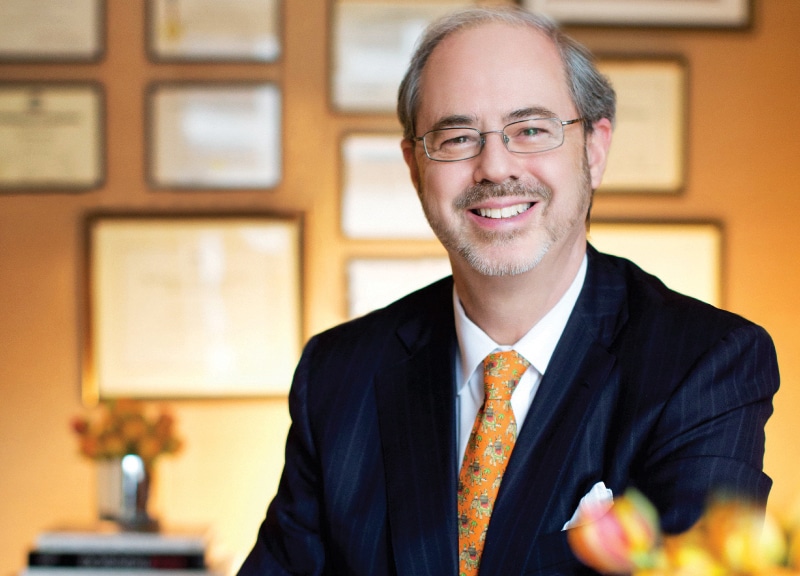 Learn more about Dr. John Q. Cook and the non-surgical treatments and plastic surgery procedures available at The Whole Beauty® Institute. Get tips and advice, discover new ways to improve your health and beauty, and more.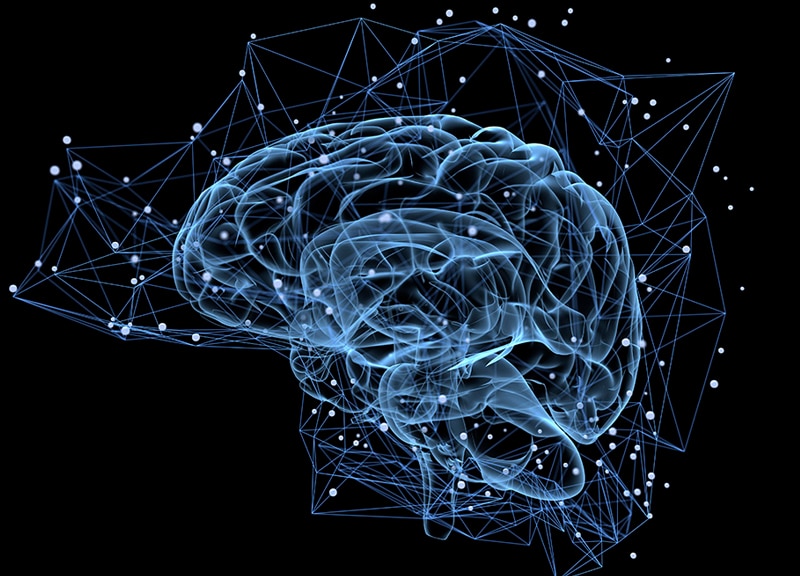 Dr. John Q. Cook shares his personal thoughts on well-being, quality of life, and more—all drawn from his decades of experience in the industry, studying and working with advanced technology and techniques.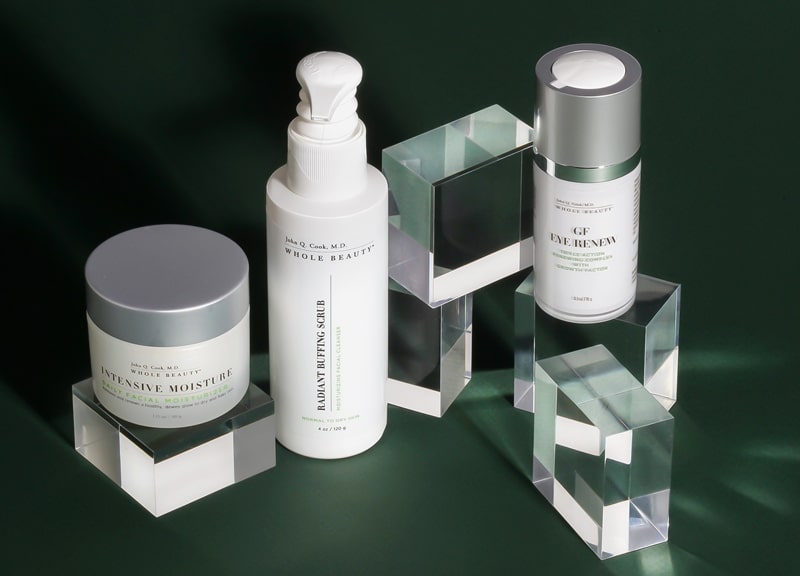 SkinShopMD was created by Chicago Plastic Surgeon Dr. John Q. Cook as a trusted source for skin health products and information. From his years of experience, he developed a portfolio of high-quality medical grade products to protect and rejuvenate your skin.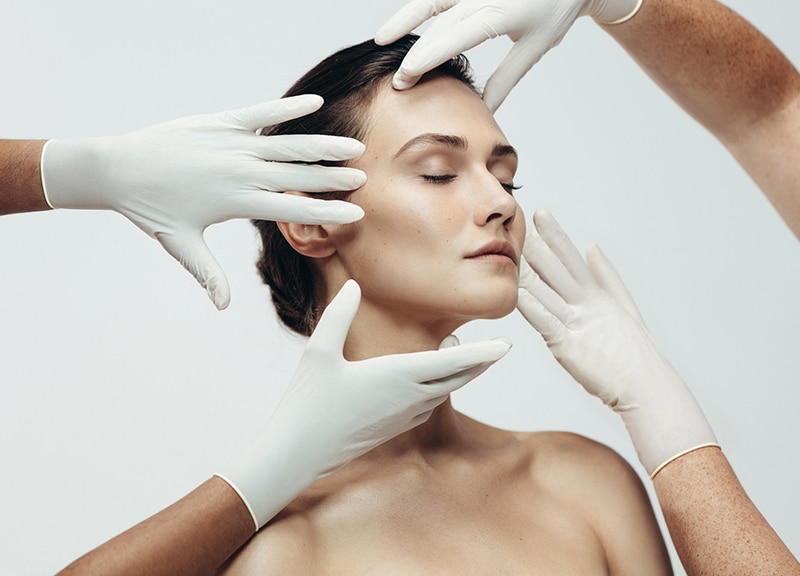 Education
Learn important information about surgical and non-surgical procedures to help you make informed decisions about your desired treatment based on your goals. Topics cover facial surgery, injectables, lasers, breast surgery, body contouring, and other treatments.
Testimonial and Practice Videos
Visit our Video Gallery to View More
Schedule a Consultation
Schedule a consultation with board-certified plastic surgeon, John Q. Cook, M.D., to learn more about plastic surgery solutions that may be right for you based on your aesthetic goals.
"*" indicates required fields
Our Office Locations
Our locations in the Gold Coast of Chicago and Winnetka in the North Shore reflect our commitment to convenient and discrete concierge-level service.
737 North Michigan Ave., Suite 760 Chicago IL 60611 (312) 751-2112 Entrance at 151 E. Chicago Avenue
118 Green Bay Road Winnetka IL 60093  (847) 446-7562
Located directly across from Indian Hill Metra Station