While many factors contribute to a successful breast augmentation surgery, the right surgeon is undoubtedly one of the most important yet least discussed. Since breast augmentations are such a common cosmetic procedure, it is easy to assume that any plastic surgeon will be able to perform your breast augmentation and deliver the results you want. But plastic surgery is a broad field — while it is likely true that the vast majority of plastic surgeons can perform a breast augmentation, many of them do not specialize in breast surgeries and may not have the right experience to help you meet your goals.
For such a personal surgery, you want to ensure that you have a surgeon who makes you feel comfortable. Honesty and respect from your surgeon are essential qualities that go a long way towards making your surgery a positive experience. At the Whole Beauty Institute, your peace of mind is our priority — we encourage our patients and breast augmentation patients everywhere to take steps to ensure they are in good hands for their procedure.
Ensure Proper Certification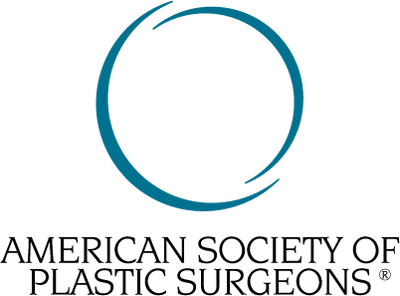 Certification by the American Board of Plastic Surgery, membership in the American Society of Plastic Surgeons and state-level licensure are basic credentials that you should look for in a surgeon who performs breast augmentation surgery. You should not undergo surgery with someone who is not board-certified — this means that they have not passed required exams or completed necessary training to be professionally considered a fully-fledged plastic surgeon. Additionally, if your surgeon was previously certified but has allowed their certification to expire, they may not be up-to-date on the latest safety standards, which might put you at risk during your surgery. To be confident that your surgeon is properly educated and experienced, make sure they are:
Certified by the American Board of Plastic Surgery (ABPS) or the Royal College of Physicians and Surgeons of Canada
A member of the American Society of Plastic Surgeons (ASPS)
Providing surgeries in a state-licensed, accredited or Medicare-certified facility
If your surgeon offers proof of certification from organizations other than the ones named here, be wary — these are the highest-quality American and Canadian organizations, and others may sound official but be less rigorous in their requirements.
Ask Questions During Your Consultation
Your consultation is usually your first meeting with your plastic surgeon unless you have worked with this particular surgeon before. You should use this opportunity to get to know your surgeon and their background — almost like a job interview where you are the hiring manager. You want to make sure that you have found the right surgeon for your needs. You should feel free to ask your surgeon about their experience and career; your surgeon should be receptive to your questions and be able to answer them thoroughly. Try some of these questions to get the conversation started:
How long have you been a practicing board-certified plastic surgeon?
How long have you been performing breast augmentations?
How many breast augmentations do you perform per year?
What is the average age of your clients?
What techniques and implant types do you use most often and why?
How many of your patients return for revision surgeries in less than five years?
Do you have any photo examples of patients similar in age/body type to me?
What do you consider to be signs of a successful surgery?
This appointment is also where your surgeon's expertise can really shine — you will be able to thoroughly discuss your procedure, which means your surgeon will be talking through your options with you and explaining their recommendations for your best outcome. Their ability to communicate their rationale to you in a way that you fully understand is a good sign that they want to make sure you feel informed and confident about your decision to have a breast augmentation.
Even if you have found a plastic surgeon with good credentials there remains one very important question: do you and the surgeon share the same taste? There is no one plastic surgeon who will meet every breast augmentation patient's goals. Some patients are looking for a result that looks "done" and there are surgeons who share this visual aesthetic. Other patients desire a more natural look, where it is not obvious that there are implants. Dr. John Q. Cook, out founder, has a distinct naturalistic bias in all of his work.
Establish and Maintain Clear Communication
Your surgeon is your first point of contact for any questions about your surgery, whether something comes up before, the day of or after your procedure. Every breast augmentation is unique based on the patient's physique, her goals, and the specifics of her surgery. Advice from the internet, friends and family or elsewhere is not likely to be helpful and may even confuse you.
Your surgeon knows you and your specific surgery in great detail. A trustworthy surgeon is available to help you whenever questions arise before and after the surgery. Your surgeon and their staff should make you feel well cared for every step of the way; this includes a strong commitment to service and a dedication to treating patients with respect and dignity. Make sure that your surgeon is someone whose bedside manner makes you feel calm and comfortable, and that they can give you clear instructions on who to contact when you need help.
Your decision to have a breast augmentation is one that is very important to you — you likely deliberated over it for some time. To ensure your best results, you should be sure to spend just as much time and effort in choosing your surgeon. Choosing a plastic surgeon you trust can mean the difference between a surgery that leaves you feeling confident and satisfied and a procedure that did not quite meet your expectations. To learn more about breast augmentations with a board-certified and patient-focused plastic surgeon in the greater Chicago area, contact the Whole Beauty Institute today. Dr. John Q. Cook offers years of experience providing breast surgeries and many other cosmetic procedures in a setting that always puts you first. Call us today at 312-751-2112 to schedule your consultation.